Retail
Two tech firms are helping pubs to keep afloat during COVID-19 lockdown. 
In a bid to support the hospitality industry and to save millions of pints of beer from being thrown away, a government U-turn allowed establishments to sell and serve take–out orders.  
However any orders must be performed in advance, which is where ServedUp and OrderPay come in. Both are offering their services for free to the sector. 
ServedUp is a hospitality management platform which offers a free, efficient and contact-free way to order and pay.  
Customers visiting a ServedUp venue can use their personal device to quickly access a virtual menu via a single QR code, without the need to download any software.  
Orders can be accepted at designated POS locations throughout the venue, to ensure service is both practical and hygienic. The technology also securely transfers revenue to the business.  
Hugo Tilmouth, CEO and co-founder of The Up.co, the parent company behind the hospitality management platform, said; "In the wake of the pandemic, 2020 has been especially challenging for the hospitality industry, which has been dealt a rollercoaster of blows, from lockdown closures earlier in the year to the implementation of the tiering system and now a second nationwide lockdown.  
"This rollercoaster has only been intensified further following the government's revised ruling, which now allows the sale of pre-ordered alcohol. A welcome and much-needed win for both businesses and customers alike.  
"Our goal at ServedUp is to continue supporting the hospitality industry whilst allowing businesses to continue operating safely."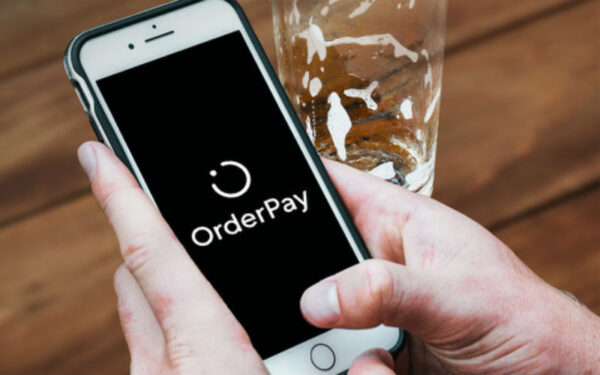 Establishments without access to ordering apps and delivery will struggle to shift stock and keep their businesses afloat. 
OrderPay is an ordering app that allows its customers to order food and drink items in thousands of venues. It is also making its platform free during lockdown for any independent pubs, bars and restaurants that want to set-up a food and drink takeaway service. 
With industry experts predicting 7m pints will be poured down the drain this month, OrderPay hope the 'click and collection' service will give independent hospitality businesses a fighting chance and a simple way for them to sell their leftover stock during this month-long lockdown. 
CEO Richard Carter said: "Fundamentally we don't want any more pubs to have called last orders for the final time. We love our local pubs, bars and restaurants and like most people up and down the country we want to do whatever we can to support them.  
"We hope that providing free access to our platform throughout lockdown will help much-loved locals across the country get through to this incredibly difficult time." 
OrderPay is already in use by major hospitality brands including Stonegate Pubs, Wasabi, Chopstix and Cote.