Data productivity provider Matillion has cut the ribbon on a new HQ to drive innovation on data and AI in the heart of Manchester.
The two-story site at Two New Bailey becomes the tech unicorn's first engineering-focussed centre and European HQ, alongside its sister-HQ in Denver, Colorado.
The 28,000 sq ft space sits on the sixth and seventh floors of Two New Bailey, the city's latest business centre development, which is also home to Eversheds and Clyde & Co.
The fit-out features a cloud-inspired reception area, whilst break-out spaces harness a coffee-shop-working culture. A 968 sq ft hole in the floorplate between the two floors houses a huge, landscape-inspired staircase which doubles as an auditorium space.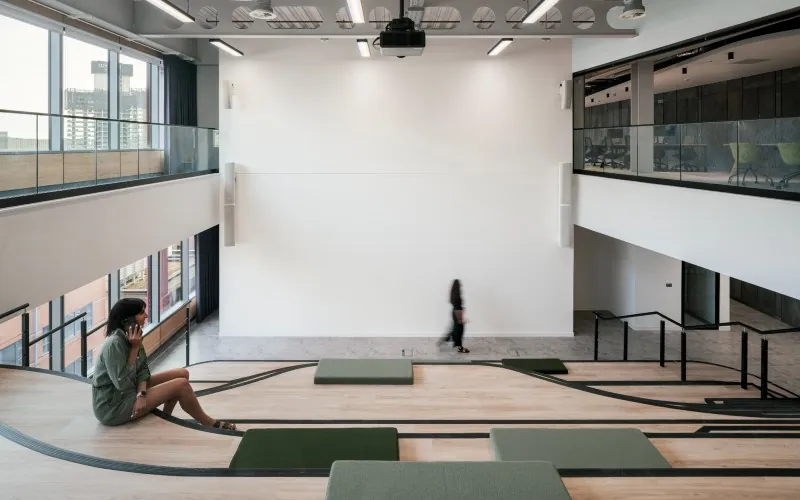 The site is peppered with references to both Manchester and Denver, with nods to the Rockies of Colorado and the red-brick architecture synonymous with Manchester's industrial heritage.
The design and fit-out at both sites was led by Oktra.
"If AI is the new gold rush, our role at Matillion is to create the picks and shovels that empower the pioneers," said CEO and co-founder Matthew Scullion. "In this instance, the picks and shovels are tools to make data AI ready, and make building AI use cases simple and productive for all businesses, not just Silicon Valley behemoths. 
"Behind every great AI innovation is great data – and Matillion is the data productivity cloud. It really is that simple.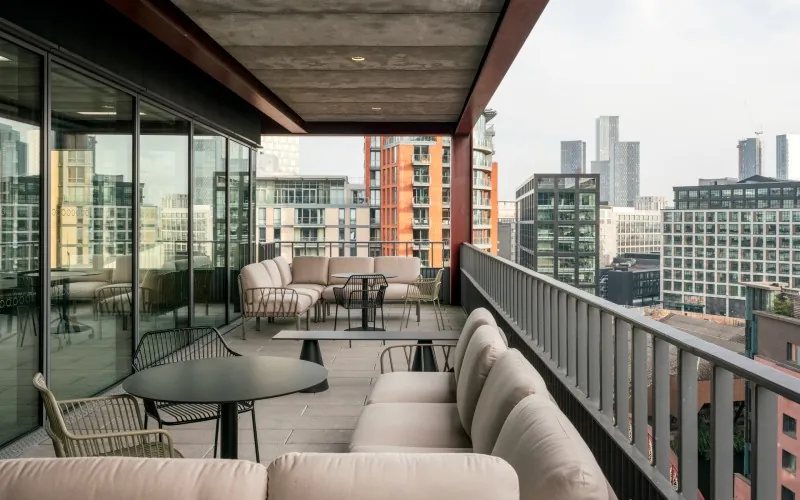 "We're driving material change in the UK and world through data and AI, and we needed a physical location for our teams to innovate and collaborate. Two New Bailey is the perfect space for that.
"We are committed to Manchester as our home for innovation. The world's first stored program computer was born here and computing changed the world. Data and AI have that same potential."
Matillion, which landed unicorn status in 2021, is set to announce its roadmap for 2024 and beyond at Data Unlocked in November, a virtual conference hosted in both Manchester and Denver locations.
Jemma Harrison, design director at Oktra, said: "Working with Matillion on both the Manchester and Denver fit-outs, we explored the influence of the surrounding environments to deliver two locations that are not 'twins' but 'sisters', sharing the same principles and core ethos but with differing aesthetics."
Barclays Eagle Labs to deliver grant to regional tech accelerators