EnviroTech
Investment
Cloud robotics specialist Vaarst has raised the first £15 million of a Series B round to drive global expansion.
The Bristol startup provides autonomy and cloud-managed robotics to support the offshore wind, wave & tidal, scientific, maritime security and civils industries. 
It is developing artificial intelligence and underwater 3D SLAM-based vision to revolutionise how offshore industries manage marine infrastructure and improve asset integrity.
Vaarst's technology is designed to substantially lower the costs of marine operations and present seabed information simultaneously to any device in the world in real time. At present, typical costs for a single service vessel working on a maritime asset can reach up to $10 million per month, which is both labour and cost intensive. 
It can help reduce the numbers of people at sea, while improving the data insights gained from offshore robots.
Sister company Rovco – which is also benefiting from the fundraise – delivers this technology into the energy transition space, mainly focused on its use for subsea surveys in offshore wind and oil field decommissioning.  
The group's existing customers include energy giants Iberdrola and SSE and ocean services provider DeepOcean.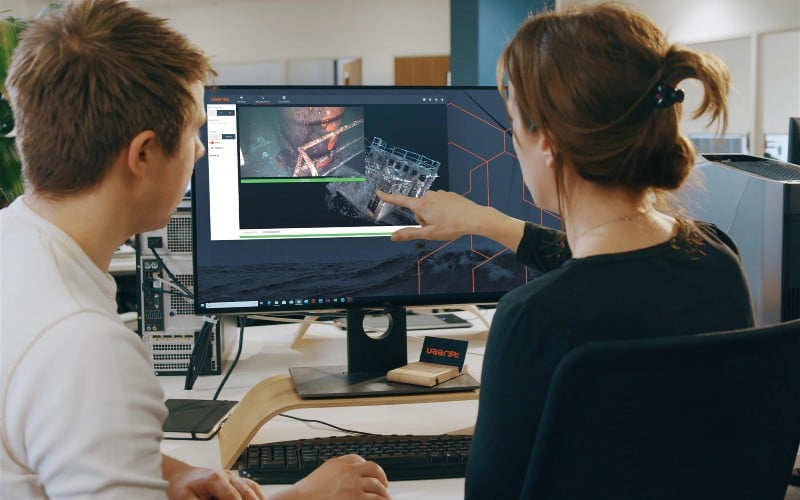 The round was led by energy transition investor Legal & General Capital, alongside the venture capital arm of the international energy company Equinor. 
Existing shareholder Foresight Group also participated alongside In-Q-Tel, Inc., the strategic investor for the US intelligence and defence communities and allied nations.
It will be used to expand to Austin, Texas and Tokyo, Japan, as well as increasing its presence across Europe. 
We moved to US – then COVID threatened to destroy my business
"We're delighted to have gained the support of some of the industry's leading businesses and investors to help us execute on our vision – to change the way we conduct over the horizon robotic operations," said Brian Allen, CEO. 
"In doing so, we will not only help the marine industries become safer and more profitable, but will make the investment case for the energy transition more attractive, accelerating the journey to net zero.
"When Vaarst was founded, we looked to bring the latest innovation to the marine survey sector to help drive efficiencies – making them quicker, safer, and more cost effective. As we've grown and developed, our technology has become increasingly advanced and its potential to transform other sectors has become ever clearer."
John Bromley, head of clean energy at Legal & General Capital, said: "Our clean energy platform continues to grow, entering new sectors and supporting the growth of innovative new technologies. 
"Rovco and Vaarst are exciting companies which will help further support the global energy transition by supporting the long-term integrity of maritime assets, reducing costs, improving safety and speeding up processes. 
"We are excited by their huge potential internationally and the synergies this could bring as we look to the international expansion of our investment in renewable infrastructure such as offshore wind."