Deals
A Liverpool-based tech firm that tracks the work done by gas engineers has gone into administration with the loss of 28 jobs.
Gas Tag Ltd provided a range of gas, fire door and property safety compliance software products and services to social housing landlords and had been widely praised for its role in helping tackle cowboy tradesmen.
However administrators were called on October 14 after the company ran into financial problems linked to COVID-19.
John Sumpton, joint administrator and associate partner at EY, said: "Since it was established, Gas Tag has developed its product range and built a good pipeline of customer prospects with the support of its investors.
"It has been successful in securing a number of new contracts with social housing providers but has recently been negatively impacted by the COVID-19 pandemic.
"Consequently, the company has been unable to secure necessary further investment which, unfortunately, has resulted in the directors placing Gas Tag into administration."
He said the company will continue to service its customers whilst the joint administrators pursue a potential sale of its business and its assets.
In a statement EY said 28 redundancies had been made in a cost-cutting measure.
BusinessCloud contacted Gas Tag but the company has so far declined to comment.
However the company published the following statement on its website: "The effects of COVID-19 have impacted Gas Tag Ltd significantly, which has led to the business needing to secure additional finance to continue to trade. Despite the hard work and dedication of our teams, Gas Tag Ltd was unsuccessful in securing this finance.
"Unfortunately, on October 14, 2020, this has resulted in Gas Tag Ltd being placed into administration. The administrators are supporting the business by allowing it to maintain business as usual whilst they seek a buyer.
"Whilst the past couple of days have been challenging, the business has retained a dedicated team to ensure that our customers and key stakeholders will continue to receive all of their ongoing services and also have continuity of key contact personnel throughout the period of administration. We are grateful for the support we have received during this difficult time."
Just over a month before the administrators were called on it was widely reported in the media that Gas Tag had changed its name as part of a rebrand.
From September 7 the company became known as X Tag with a new strapline – beyond compliance – which the company said reflected its focus on data-driven approaches to safety.
Reports said the name Gas Tag would continue to represent the company's premium gas product but it would sit within the wider X Tag brand.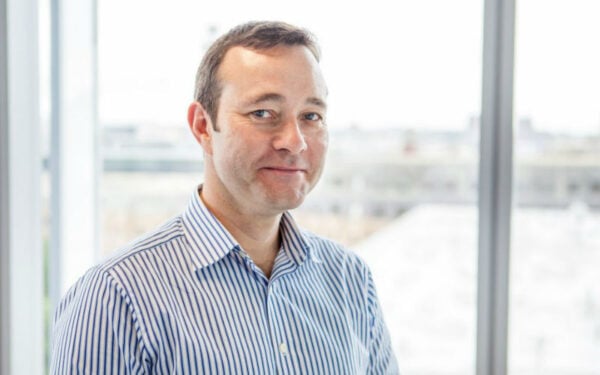 Managing director John Roche (pictured above) said in September: "We have worked hard to adapt our technology from focusing on just gas to creating a complete compliance offering that provides housing providers with all of their data, captured in real-time, in one place.
"However, it was clear that as we made these major changes and expanded our product offering we would need a new brand that reflected that."
Gas Tag's technology worked by verifying the credentials of engineers via a direct link to the Gas Safe Register with their completed jobs getting uploaded to a centralised portal where the data could be monitored in real-time.