Movie fans of a certain age will remember sports agent Jerry Maguire, played by Tom Cruise, shouting 'Show me the money!' down the phone as he desperately tries to close a deal.
While the financing of commercial equipment is less dramatic, the availability of funding and insurance cover is no less important in sealing deals in the construction sector.
With the arrival of advanced technology, the game is about to get a lot more sophisticated.
Today, the process of funding the purchase of a piece – or a fleet – of equipment is relatively labour (and paper) intensive. Documents must be filled in, credit worthiness assessed, a yes/no credit decision made, more documents created that are then sent to the dealer to be printed off and signed by the customer, which are finally sent back to the finance house for filing.
It works, and can be done quite quickly, but it's clear that technology offers a more efficient solution. By digitising this whole process, forms will be on a tablet computer that the customer can 'e-sign' from site or their truck. The approved digital documents can then be automatically sent to funding and documentation departments, as well as to the customer.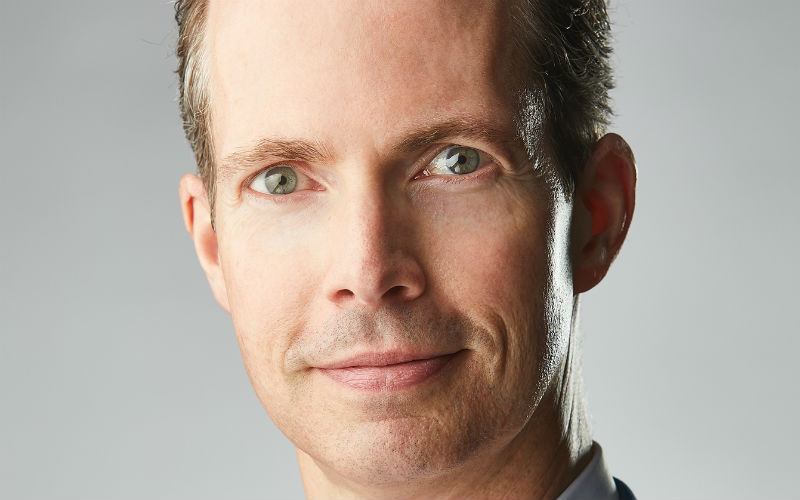 Allen Atchley is VP of Strategy & Innovation at Volvo Financial Services
Technology also offers the opportunity to speed up the credit decision-making process itself. Using software on a tablet computer, approximately a third of customers can be approved automatically, while around a third will be refused funding.
This allows the funding team to be much more efficient, concentrating their energies on the remaining third of customers. It is these transactions that really require human expertise to create the right deal structure for the customer.
New technology is also opening up whole new concepts when it comes to funding and insurance. The introduction of sensors and remote telematics, for example, offers up the possibility of 'seeing' how the equipment is being used in real-time.
When it comes to insuring equipment, today's premiums are usually calculated on a mid-point based on the average user. But now we have the ability to instantly deliver optimised insurance quotes – thanks to our ability to capture customer data via the telematics fitted to Volvo vehicles.
But the ability to constantly monitor how a machine is being used allows us to offer individual, flexible insurance premiums. These could change regularly over time depending on behaviour, rather than just a fixed annual premium.
As in the automotive industry, drive badly and pay more – or drive well and pay less. It has the potential to be a much fairer system, not to mention improving operating practices across the industry, with more focus being put on safety training.
Data is going to be a powerful enabler for finding efficiencies in the financing of construction equipment in the future. The growth of on-board sensors coupled with the advent of super-fast 5G mobile connectivity is going to provide a mountain of information on where and how machines are being used.
This data, coupled with customer credit and payment history information, will help companies like us tailor offerings for customers.
When you add in powerful data processing and emerging artificial intelligence technologies, we will start to understand our customers' needs at an individual, granular level – possibly even understanding their needs better than they do themselves!
With the emergence of FinTech technologies, financing of construction equipment is set to spring rapidly from being a labour intensive and traditional, paper-based transaction, to a more streamlined, data driven and tailored digital approach.
In the future, 'showing them the money' is going to be easier than ever before. Jerry Maguire would approve.