Designed for efficiency and convenience, SURVEHUB introduces a talent marketplace that makes it easy for companies and professionals from the UK and overseas to find each other, and collaborate remotely or in-person.
The platform proposes to save time, reduces costs, boost productivity, and promote employment and tax compliance for everyone using the power of Artificial Intelligence and workflow automation.
THE PROBLEM
High-quality construction talent is scarce, and the hiring process is time-consuming, expensive, and highly risky. Clients and professionals usually rely on recruitment agencies, job boards, social media, or personal recommendations, resulting in many CV requests, wasted efforts, frustrations and a more significant disparity between supply and demand for talent.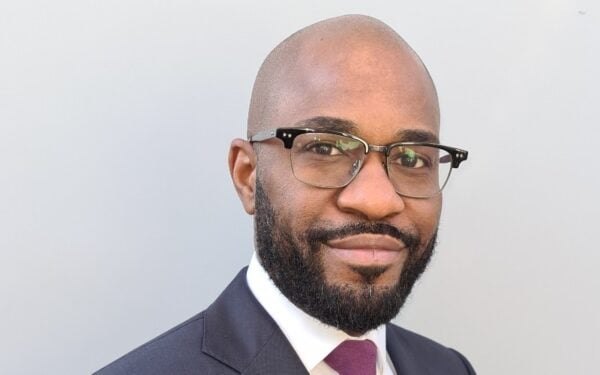 "Current hiring practices within the construction industry are inefficient, fragmented, and lack transparency. Digital technology is a key enabler to help fix these complex problems" explains Paul Njonga (above), Quantity Surveying consultant and founder of SURVEHUB.
THE SOLUTION
SURVEHUB provides a flexible and scalable tool for a busy hiring manager to match you with professionals by skills, category, experience, portfolio, location, and rating. The platform eliminates traditional hiring bottlenecks, resulting in well-matched candidates.
For a professional, perhaps you work as a quantity surveyor, engineer, architect, or project manager; whatever your expertise, use SURVEHUB to find relevant work, monetise your knowledge, earn more, and build trusted relationships. You can work on short-term contracts, contests, or secure permanent positions in the residential and commercial sectors.
Think of SURVEHUB as a lean procurement platform where you hire talent on-demand, for specific tasks, contests, or hire full time. SURVEHUB integrates all the steps involved in hiring compliantly – verification, bidding, award, employment compliance assurance, communication, collaboration, payment, dispute, and reviews.
HOW IT WORKS
The entire workflow is digitised and reinforced by a secure payment infrastructure with escrow functionalities to accept payments, send payouts, and manage your funds within the platform. The platform eliminates the paperwork and administrative burden for you and your team.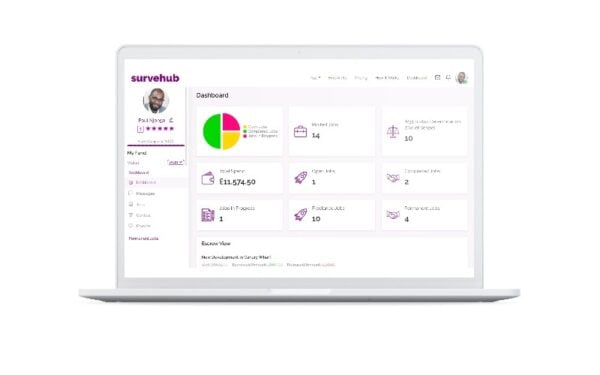 Before you can start using the platform for free, you'll first need to create your profile. Here's how it works:
As a client, you complete our integrated Statement of Works (SoW), choose the skills you need, set your budget, secure funds in your wallet, pay a small transaction processing fee, and post your project for free.
As a professional, you send your proposal or get matched with clients by skills, categories, sectors and more. The platform charges a small tax-deductible commission of nine per cent per successful milestone. This pricing model creates a win-win situation for all.
THE BENEFITS
Cost Savings
SURVEHUB keeps things simple. You won't need to spend a massive amount on recruitment fees or jump through hoops when you're looking for talent, whether for a short-term project or contests.
Also, the platform is subscription-free, maintenance-free, without set-up or switching costs. You're always in control of your spend without obligation. And if there's a last-minute change, you can easily switch to another professional without losing production time.
Another benefit is "try before you hire" where you assign tasks to candidates to eliminate the risks of errors or lousy hire down the line. Once you're happy with a chosen professional's capability, post a project and invite them to work with you.
Efficiency
SURVEHUB's algorithms eliminate the need to switch between different agencies and job boards to find talent. It takes seconds to post a job using SURVEHUB's integrated Statement of Works (SoW), next choose how and when your need the deliverables, set your budget, determine the employment status, and add any requirements you want.
Everyone benefits from the transparency that SURVEHUB brings. Other time-saving benefits to help you eliminate manual data entry and prevent errors include auto-suggestion and direct invitation to bid.
Convenience
SURVEHUB enables you to sit back and relax while its robust algorithms do the heavy lifting. The platform meets generic and customised requirements for any skills you need anytime, anywhere.
Transparency
SURVEHUB delivers unparalleled transparency into every stage of the engagement process. You select whom you want based on skills, sector, experience, qualifications, and more. When the engagement is complete, both parties can review each other and create trusted relationships.
"Transparency is vital to build trust and get repeat business. We help professionals share their knowledge and become trusted advisors" said Paul Njonga.
SURVEHUB promotes compliance with employment laws with an integrated employment compliance module for extra peace of mind.
Looking Forward
SURVEHUB guides clients through the increasing complexities of talent sourcing, matching, engagement and acquisition. SURVEHUB marketplace solution provides a valuable source for clients and professionals to find each other faster than ever before. For more information visit: www.survehub.com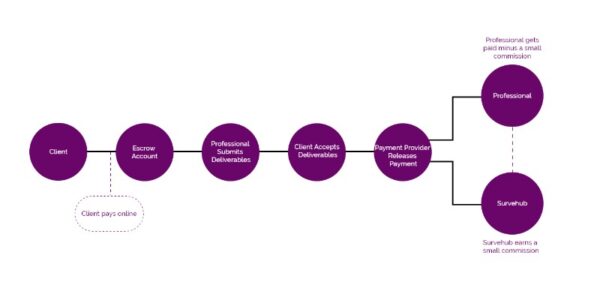 About SURVEHUB
SURVEHUB is a cloud-based fully integrated talent marketplace privately owned and operates out of its headquarters in Leicester (UK). SURVEHUB helps clients and professionals save time, reduce costs, boost productivity, and promote compliance with employment rules.
SURVEHUB provides the technology infrastructure and digital channels to streamline the entire hiring process from – verification, bidding, tax compliance, payments, invoicing, disputes, and reviews. As a digital platform, SURVEHUB offers unique insights to help clients define their acceptable level of risk and establish "duty of care" for compliance with employment rules.