MedTech
Investment
SleepTech startup SleepCogni has raised £1.4 million to scale the business to commercialise into the US market, with the potential to help over 70m insomnia sufferers.
The Sheffield firm has developed a ground-breaking treatment for insomnia that allows users to control their wind-down process using a unique handheld medical device and platform. 
In a recent clinical trial, SleepCogni's device and therapy significantly reduced insomnia complaints compared to a placebo – users improved from clinical insomnia to non-clinical insomnia within just seven days.
Through a combination of debt and equity funding, SleepCogni exceeded its £1.1m fundraising target – bringing total investment to £3.2m and the company valuation to £7.3m. 
This round has seen investment from Chasnay Capital Partners alongside existing investors and retail investors, together with loan funding from the UK's innovation agency, Innovate UK.
The new investment will be used to scale the business ready to commercialise. This involves preparing the medical device for volume manufacturing, development of the clinician and patient led online platform and achieving first sales.
Along with this raise, SleepCogni has strengthened the executive team with Colin Greene (below, right) and Andrew Morfey.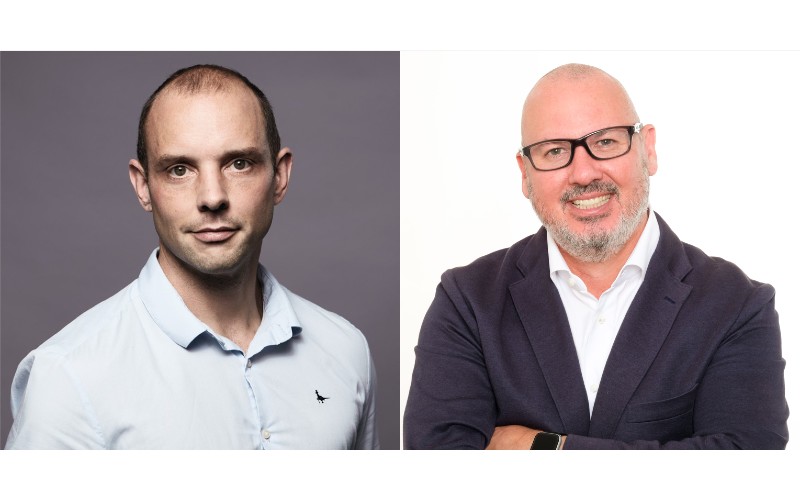 Greene served as an executive at Apple for almost 15 years and led the tech giant's US consumer business to multi-billion revenues. 
"My North Star is who I work with – and the level of enthusiasm, passion and desire to do great things at SleepCogni is outstanding," he said.
"SleepCogni is a great example of hardware and software working together to have a truly life changing impact on patients."
Morfey is a former finance director at AXA Health-On-Line and subsequently led the development of its £10m wellbeing platform. 
"SleepCogni is delivering a real, clinically viable, intervention to an extremely debilitating condition that affects millions worldwide," he said. 
"We all know someone who struggles with sleeping, and the impact on health, performance and relationships is very clear. 
"The decisions to obtain clinical credibility, and to focus very clearly on delivering one solution at a time in an agile fashion really resonate with me as measures for success in this market."
CEO Richard Mills added: "The two key milestones reached, the clinical trial results which have shown a significant improvement for chronic insomnia sufferers and FDA registration in the US, positioned us very well to achieve this fundraise. 
"I am very thankful for the continued support from our existing investors and thrilled to announce a whole new list of new investors led by Chasnay Capital Partners who not only offer investment but provide ability and experience to achieve global scale."
Chairman Richard di Benedetto added: "This investment will provide us with real life testing with sleep clinics in the US and UK, positioning us for first revenues and a larger fund raise in 2022-2023. 
"We hope that over the next 12 months, we will expedite our business plan to meet the huge global demand for clinically proven therapies. Insomnia is a global epidemic and our unique patented therapy promises a new clinically proven solution."