HealthTech
As COVID-19 sequestered children across the nation in their homes, they – and a good many of their parents and guardians – turned to YouTube for their exercise fix. 
The pandemic would make The Body Coach YouTube star Joe Wicks into a household name. But thousands of other health and fitness instructors were perhaps less chipper about the situation. 
Last autumn, around the time Wicks was awarded an MBE for services to health and charity, Daniel Stott founded his start-up business, Class-ify, to hand these professionals – unable to see clients face-to-face – with a revenue lifeline. 
"Class-ify is a platform which enables independent fitness and wellness instructors to build their own online business through live and on-demand classes," Stott (below) tells BusinessCloud. 
"We provide the tech, but we also deliver the business and marketing support required for them to grow their revenue."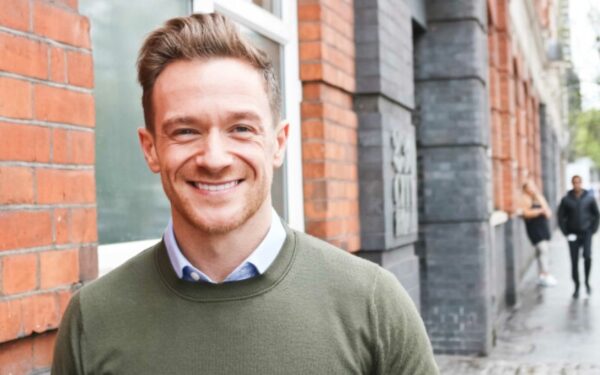 Class-ify, which launched in November, allows independent instructors to monetise their audience without having to invest capital into the development of their own website or app. 
"Our sole goal is to help every instructor around the world pivot their business online as the world moves that way," Stott explains. 
"Each instructor has their own landing page, where their members can easily log in and join their live class directly from the instructor's page, so there is no need for Zoom links or emails invitations.  
"As soon as the class is over, the recording automatically saves into the instructor's on-demand library for their members to play back if they miss the live class.  
"We also handle all payments and provide the instructor with a dashboard to manage their business, making everything as easy as can be to run a successful online fitness business, with everything in one place." 
Employing 12 full-time remote staff around Europe, including its three co-founders, Class-ify had a novel approach to attracting instructors to the platform: the first 100 trainers to partner with it are also being awarded shares in the business. 
"We want our instructors to feel part of the fabric of Class-ify. We are building this business for instructors, so it made sense to reward them in this way and, technically, make 100 of them our bosses in the process," Stott says.  
"We wouldn't be where we are now without the support of the founding 100." 
A platform built for instructors, and now owned by instructors.

Thank you to all of our incredible 100 founding instructors from all around the world.

Our journey began with you! ?#WeAreClassify #FitnessPlatform #OnlineFitness pic.twitter.com/BezhlpEZtP

— Class-ify (@weareclassify) March 31, 2021
It surpassed that number at the end of March. 
While the London firm's focus is on the English-speaking market, the trainers are based in more than 10 countries while the firm has more than 1,000 paying members in 33 countries.
So exciting to announce that we've now reached 1000 paying members in 33 countries…! ?

Which means a whopping £30k per month is going to incredible independent instructors from all over the world ??#WeAreClassify pic.twitter.com/19SoEI90Bt

— Class-ify (@weareclassify) March 23, 2021
"We just raised £350k in an angel round of funding. We had bootstrapped the business until that point," says Stott, a former sales manager and director at JustEat and technology-focused care firm Elder.  
"Given the speed of growth and traction, we are likely to kick off the next round of funding, which could be Seed/series A, in the next couple of months, with a view to close that next round by late summer.  
"As a founding team, we have been down this road a few times already in our careers and have the fundraising map clearly laid out, but with plenty of flex of course as you never know what's around the corner." 
sport