Investment
Bedford-based aerospace firm Hybrid Air Vehicles has surpassed its latest fundraise target by more than 50%.
The firm launched a convertible round on crowdfunding platform Crowdcube, in which payments will be transferred directly to the company and shares issued at a future date.
The firm has created a zeppelin-like vehicle it calls Airlander, a full-scale hybrid aircraft.
The vehicle generates lift using the buoyancy of helium contained within a state-of-the-art fabric hull, underneath which is payload space configurable for carrying passengers or moving cargo.
By 2025, the company estimates that Airlander will fly with up to 90% fewer emissions than other aircraft.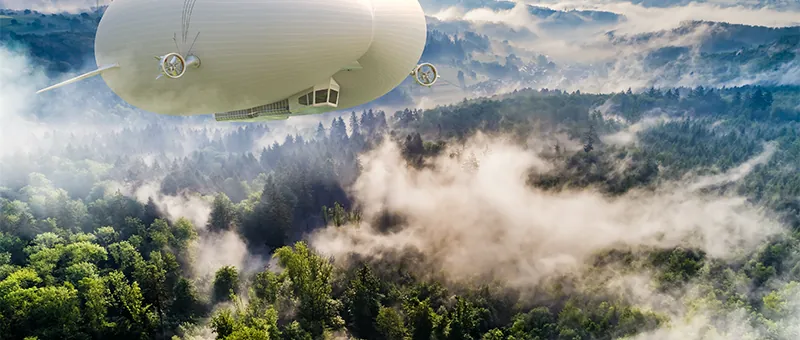 It is currently developing electric propulsion with Collins Aerospace and the University of Nottingham as we work to deliver zero-carbon aviation.
Hybrid Air Vehicles is raising the funds to underpin its operations and contract discussions during Covid-19 recovery.
The firm is currently in contract negotiations for the first four production slots, based on signed letters of intent for over ten aircraft with organisations in the tourism and clean technology sectors.
"Our current negotiations are the result of the strong interest in providing unique, responsible travel experiences that we've been seeing in the commercial sector," said CEO Tom Grundy.
"As HAV approaches the launch of the production and type certification programme, we are also working to secure the investment required to establish a new, made-for-Airlander production facility.
"Unveiling the aircraft that our first commercial customers will receive is an exciting moment and an important milestone on our path to type certification."
The crowdfund has nine days remaining before close.
The news comes within days of UK aerospace firm Reaction Engines raising £20m from Rolls Royce.
https://businesscloud.co.uk/news/rolls-royce-invests-20m-in-hypersonic-aircraft-firm/