MediaTech
YouTubers, boxers and musicians are just a few of the celebrities looking to capitalise on the NFT craze.
These blockchain-based digital tokens represent ownership of another asset – for example digital trading cards, GIFs, physical works of art or video clips – and some believe they could be a flash-in-the-pan phenomenon.
However others believe they are the future of the arts thanks to their transparency, absolute ability to prove ownership and opportunity to develop truly ground-breaking products.
One such advocate is serial entrepreneur Cameron Chell, co-founder of VUELE, billed as the world's first feature film viewing and distribution platform which includes digital collectible entertainment content as NFTs.
Based on Chell's CurrencyWorks FinTech platform, developed in partnership with Enderby Entertainment and listed in Canada, VUELE allows fans to buy, watch and sell NFTs which include behind-the-scenes content, bonus features, Q&As and memorabilia.
"Our view is that NFTs could very likely be a way for movies to premiere – even before the red carpet or their theatrical release," Chell tells BusinessCloud. "It gives very exclusive access to people who want to get the newest or collectable content.
"In a similar way to how we used to collect special edition DVDs or BluRays – which has gone by the wayside as everything tends to stream now – the advent of NFTs prevents digital copying and is a way for unique content to be collected again."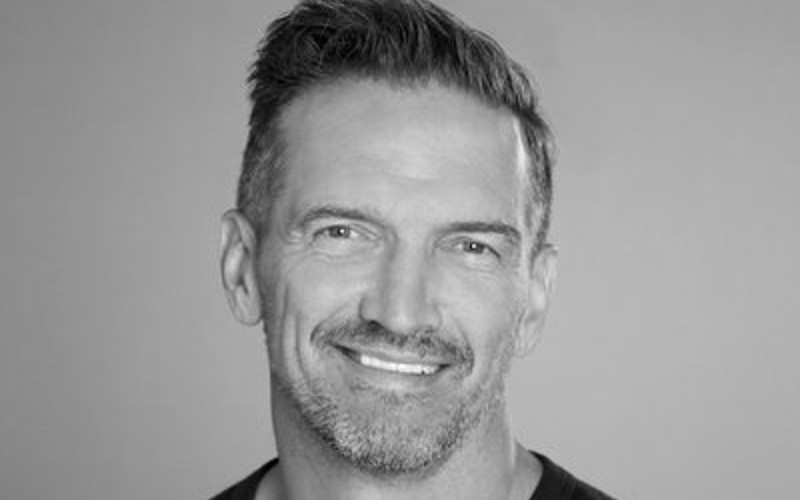 Chell (above) is 50:50 partners in VUELE with fellow Canadian Rick Dugdale, producer and director of Anthony Hopkins's latest film Zero Contact. "Rick and I got talking about how this could fit into the movie industry as a content distribution platform. We were like 'hey, what about if we built a Netflix version of NFTs?' 
"It's technically very challenging to do and there's no point doing it unless you've got a great piece of content, and a great namesake for a customer to launch with."
The collectable content of the future could be far more valuable than an outtake or alternative ending. In the case of Zero Contact, the first to be launched on VUELE, there is an entirely different version of the film to enjoy – plus a genuinely trailblazing opportunity for a fan to appear in the theatrical release.
"The movie has actually been shot twice! It was done first with another actor; then after Anthony Hopkins saw it, he said 'I love this movie – I'm going to do it!' And so they redid the whole movie with Hopkins," explains Chell.
"The first NFT actually has both movies included in it. The original version will only ever be available in this NFT."
Zero Contact, which also stars Aleks Paunovic, was produced remotely in 17 different territories during the early wave of the COVID-19 pandemic in 2020, with a great deal of the filming taking place through Zoom. The story follows five characters from around the globe who discover a secret invention by a tech titan, played by Hopkins, and collaborate to shut it down as it provides either the solution to mankind's problems – or the end of life on earth.
A fortnight ago, a fan paid 20 ETH – $56,860 at the time of the sale – for that NFT, which will see them appear with the double Oscar winner.
"The role is in three or four scenes in conjunction with Anthony Hopkins. The whole movie is ready to go, and this one piece will be included using tech," says Chell.
The following 10 NFTs, which sold for a total of around 13 ETH – $36,000 at the time of the sale – also allow the owners to be in the movie, but only their own NFT version, not the wide release. There are also further levels of NFT featuring exclusive content which are expected to generate more revenue before the film hits the big screen.
"NFTs allow creators to create scarcity with their digital content," continues Chell. "If I put a [piece of] digital content out on the web today, within minutes it's copied and shared and away it goes. 
"But when you do it on a blockchain, you can create a limited number of a particular edition, they can't be copied and the ownership can be tracked and rights and intellectual property royalties can be accounted for. So in terms of content distribution, it's huge."
Dugdale believes that the success of the Zero Contact NFTs shows an opportunity to create new film financing structures moving forward.
Chell agrees. "I believe eventually NFTs will represent ownership across thousands of pieces of art, or property, or cars, or racehorses. In movies, for example, people will actually be able to own that movie – not just the viewing rights, but the actual asset itself.
"NFTs are also a perfect ticketing platform: you and I can get a ticket as an NFT, it's on a blockchain and it can't be scalped or copied – unless those rights are built into the smart contract. If the smart contract allows me to resell it, that's fine.
"The landscape is limitless."