Manufacturing
Investment
Holdson has secured a £150,000 investment from the British Design Fund.
The Huddersfield startup is gearing up to disrupt the precision manufacturing market with its innovative electrochemical polishing technology.
Holdson specialises in the manufacture of high-performance electrochemical polishing machines, which can remove imperfections and contaminants from metal surfaces, resulting in a smoother, more uniform finish for metal components.
The company's Electroform technology can be used to polish 3D-printed metal components with 'unparalleled precision', providing an efficient solution for the medical, aerospace, energy, and automotive industries.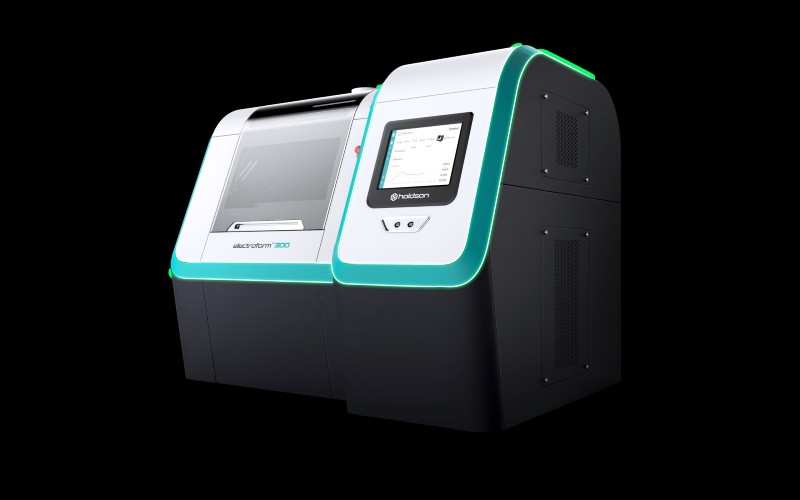 The startup was founded by experienced engineers Aaron Holt and Neil Dickinson, who hit on the idea while working on a project to improve the efficiency of castings within an engine. They quickly recognised the wider potential for the process and technology they had developed.
"With our Electroform machine, we are meeting a clear need within post-processing in the additive manufacturing industry for a cost-effective and sustainable way to polish and finish metal surfaces to a high level of precision," said Holt. 
"While existing solutions are costly and slow, our patented process is up to six times faster, providing a 90% reduction in surface roughness in just 10 minutes.
"We're delighted to have secured the backing of British Design Fund, who recognise the potential of the technology we have developed and its many applications." 
Following the investment the company will be working with early development partners, who will be receiving and testing the first machines in production in the coming months, while Holdson continues to develop and improve its hardware, and builds brand awareness.
Damon Bonser, CEO, British Design Fund, said: "The knowledge and agility of the Holdson team was something that really impressed our investment committee. 
"As a seasoned entrepreneur, cofounder Aaron also has a track record in building successful businesses from the ground up, which will be invaluable when it comes to scaling Holdson in the coming months and years."