Deals
David Newns is a prolific entrepreneur and innovator – and recognises the value in hiring like-minded mavericks to ensure his businesses stay on top. 
The founder and chair of smart fabric company Prevayl, which has been tipped as a potential future unicorn, has filed more than 800 patents during his career. 
An early angel investor in EdTech Super Awesome, which recently sold to Fortnite maker Epic Games, Newns has two exits to FTSE 100 giants – worth £150m – to his name. 
He says that "companies that don't disrupt get disrupted". 
"Look at how Blockbuster was unravelled by Netflix, incumbent cab companies by Uber and hotels by AirBnB," he tells BusinessCloud. "Companies like Google and Apple have been able to stay on top by ensuring entrepreneurs are at the heart of their empires.  
"Hiring entrepreneurs is a strategic move." 
Manchester-based Prevayl weaves graphene into its smart clothes and incorporates sensors, biosignal analysis, advanced analytics, blockchain, fast data streaming and 5G.
Last year it opened a research and development centre in Manchester's Museum of Science and Industry.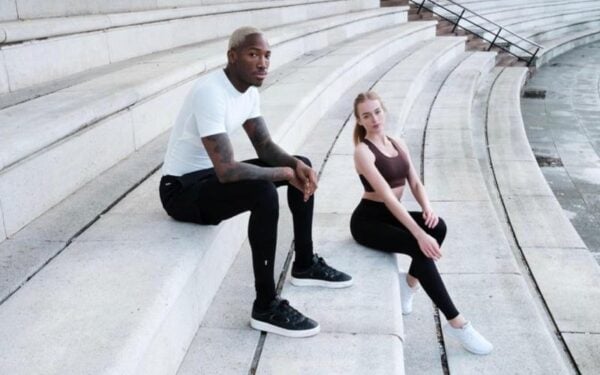 Newns exited Liverpool-based Nerudia to Imperial Brands in 2020 six years after founding the company. He acknowledges that avoiding culture clash when hiring entrepreneurs into an existing business is tricky. 
"For a few years, I've seen variations on the entrepreneur in residence (EIR) programme. Large incumbents like Dell have it, whilst many VC firms have also hired seasoned entrepreneurs to develop their next idea in a well-resourced environment," Newns explains. 
"My personal experience was becoming one at Imperial Brands: one of my executive management board roles there was as Head of Innovation, which was an EIR role.  
"Though it's becoming a critically important role, it's hard for companies to support it effectively. Incumbents are used to staunchly protecting the profit base around an existing product or service, like reinforcing a house's foundations, whilst entrepreneurs are used to generating exciting, idea-led visions of the future, then aggressively trying to raise capital and scale the business.  
"For me, knowing how to resolve this culture clash is absolutely vital to the success of hiring entrepreneurs into a business.  The CEO plays a big role in this. She or he has to lead the call for entrepreneurs, and be prepared to over-listen.  
"As an entrepreneur, you're a bit of a scout spotting the smoke signals of disruptions. 
What are the secrets of a successful MBO? Free webinar to reveal all
"You might see a better way of solving existing problems, or solving the issues created by existing solutions. And then you form a vision of positive change to solve those issues.  
"So in health, for instance, it could be that healthcare systems are under strain from challenges that can be tackled with interventions, like moving the world's one billion smokers onto something less harmful; or preventing the world's two billion obese adults from reaching that stage; or to defuse the mental health timebomb.  
"Often, you might be looking at making an impact in 3-6 years, but the company has stakeholders or shareholders to answer to in the short term. 
"So when you have big visions that require big decisions, the CEO has to be prepared to ditch hierarchical decision-making, typical of bigger companies, and give the entrepreneurs a say in making the vision reality.  
"The leaders also has to shield these mavericks from the pressure of short-term demands." 
Newns sold CN Creative Group in 2014 to British American Tobacco. 
"Entrepreneurs who join bigger companies benefit from many other opportunities, including bigger resources and scale," he says.  
"As a disrupter, I get excited by making positive change on a massive level. My business partner and I had created the UK's first smoker harm reduction technology which is the only one ever to be approved by a health regulator.  
"We believed it would transform the world's smoking problem. But we needed global scale and regulatory experience. Selling it to British American Tobacco was to enable that to happen.  
Social Chain co-founder invests in Tech for Good firm Transreport
"Entrepreneurs are used to shaking things up and moving incredibly fast but when they try to apply this style to big incumbents, which might prefer to move far more slowly, like the company we sold to, the friction can get toxic.  
"So the CEO and their team has to help equip the disruptor with the skills to bring others with them."