The first Manchester Tech Festival, which will take place across the city from 17th to 21st October 2022, has received backing from six huge names in business with bases in the region. 
Booking.com, MoneySuperMarket Group, BJSS, Morson Group and Venturi Limited are all founding partners of the festival, while Oscar Recruitment is its first sponsor. All six companies have been incredibly supportive of the festival and believed in it when it was nothing more than an idea on a piece of paper.
Amy Newton, co-founder and director at Manchester Tech Festival, explained: "Our mission is to establish an annual festival that represents Manchester's true tech self. Manchester Tech Festival is the people's festival. We want to give a voice to everyone in Greater Manchester's vibrant tech scene, showcasing that it's our time to reign."
The festival programme will feature more than 40 free events across the city, including meetups, pop-ups, lectures, hackathons, discussions, debates, socials and a core two-day event at the iconic Victoria Baths. 
The organisers' aim is to help those working in or interested in the tech space learn, create, thrive and shape the 2022 Manchester tech scene and beyond.
Ged Mason, CEO at Morson Group (pictured below), said: "The Manchester Tech Festival will celebrate everything that's great about the tech sector that is right on our doorstep. Greater Manchester's tech scene is one of the best in the world, yet the sector faces an increasing skills shortage which has been accelerated further by the pandemic. 
"We need to be ready for the thousands of new roles which are expected over the coming decade. 
"The festival is a unique opportunity to connect, collaborate and inspire tomorrow's tech innovators. As a family-formed business with our roots firmly anchored in Greater Manchester, it's important that we support such programmes, and I'm looking forward to an inspiring week of events as we come together with our peers to build inclusive futures."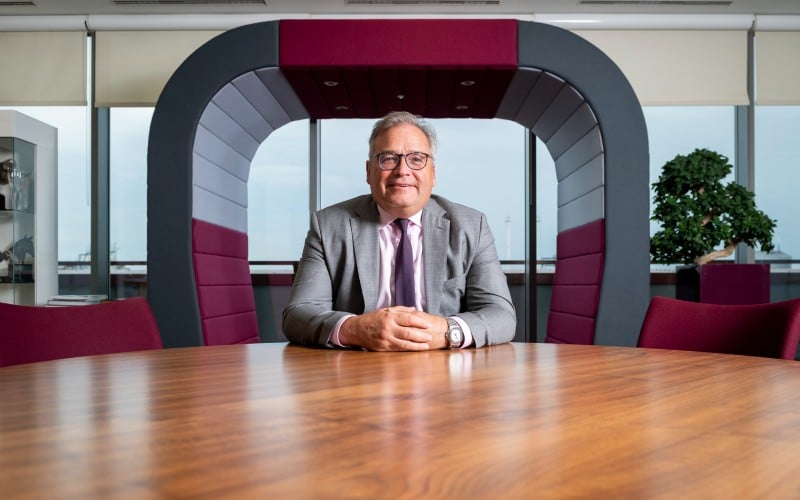 Dan Smart, Engineering Manager (Test) for Booking.com and CTO of the festival, echoed these sentiments. "The festival will demonstrate what it's like to work in the most vibrant regional tech sector in the country. The next generation of professionals will get the chance to hear from speakers and network with some of the region's biggest names in the field," he said. 
Mike Dicks, head of delivery at BJSS Manchester & Liverpool, feels that the community element to the festival is vital: "BJSS is committed to supporting Manchester's tech community, and we're reinforcing this as a founding partner of the Manchester Tech Festival.
"We're passionate about supporting all the communities within which BJSS operates. Since we opened our office in Manchester in 2012, we've supported the local tech community by sharing our local and international insights and education via the city's vibrant Meetup scene. 
"Manchester Tech Festival is a not-for-profit event that has been born out of our regional Meetup scene, and we see it as a vital platform for addressing the digital skills shortage in the area. 
"We're looking forward to supporting the inaugural festival to inspire, educate and encourage people from all backgrounds to develop the digital skills that are so important to improving citizens' lives."

The festival will examine how Greater Manchester's tech community can achieve their goals through shared experiences, highlighting successes and failures. Attendees will witness first-hand what it's like to be part of the UK's most vibrant regional hotspots for tech, whilst hearing from and networking amongst some of the combined authority's biggest and most innovative names within the sector.
Registrations for this year's festival, together with more information about speakers and exhibitors, can be found at www.manchestertechfestival.co.uk