HealthTech
The co-founder of a company behind a pioneering at-home device that beams LED light to promote natural healing was inspired to help others by a horror car crash.  
Dr Zulia Frost is the UK clinical director of Recharge, a Thailand-headquartered firm which develops the £400 FlexBEAM red light therapy device. 
The world's first targeted red light therapy device, it works by stimulating the body's self-healing process, boosting blood flow to affected areas and repairing cells. 
It could be key to recovering from muscular and ligament injuries, as well as managing pain caused by conditions such as arthritis. 
Dr Frost, a leading medical expert renowned worldwide for pioneering work in energy therapy, says her personal journey with RLT began after a horror car crash two decades ago sparked an interest in the body's power to heal itself. 
"I was left with debilitating injuries including a broken spine and paralysis of my right leg. It was constant agony. I couldn't sleep for two-and-a half weeks due to the pain," she said. 
"I began researching the science behind self-healing and began using a laser device to do laser acupuncture as I had learned about the benefits of energy. 
"Throughout the years, red light therapy has replaced laser technology as lasers have limitations, both in terms of safety and effectiveness. 
"This experience has made me more compassionate with my patients who are in chronic pain because I know exactly what they are going through. 
"I have seen first-hand how red light therapy has helped so many patients on their road to recovery from a range of injuries and conditions and I am passionate about making more people aware of its benefits."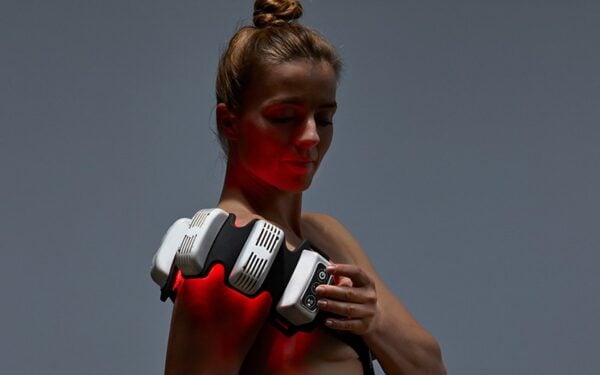 Light therapy products sold for £650 million last year and FlexBEAM says it is poised to make a major impression in the UK market in 2021. 
Dr Frost said: "Energy and blood flow are vitally important for natural self-healing. Without blood flow in the affected area, it won't heal. 
"Red light therapy helps the body optimise its energy to promote the healing effect without heating up the tissue, therefore reducing inflammation and encouraging recovery. 
"FlexBEAM is fundamentally a recovery device, increasing circulation and oxygen and regenerating cells faster and more efficiently.  
"It's totally safe and can be easily used at home, giving your body a helping hand to repair itself by recovering energy directly where it's needed. 
"FlexBEAM has been embraced by leading health optimization coaches and red light enthusiasts in the US and Europe as the next generation product that could take light therapy mainstream. 
"We are confident the British market will discover its benefits more in 2021."  
It is thought the benefits of photobiomodulation and RLT were first explored in the 1960s, but it wasn't until NASA began studying it in the 1990s that it truly emerged as a potential therapeutic solution. 
Red and ultrared lights are the safest of the spectrum of natural lights and its optical window, in which it is safest and most effective, lies between 600 to 1100 nanometers. 
FlexBEAM's device produces a range between 625 to 850nm as that is thought to be the most effective to trigger the mitochondria, the body's cellular generators.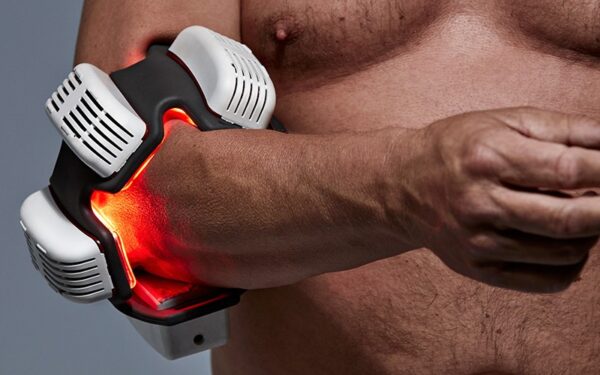 A study co-conducted by photobiomodulation expert and Harvard University professor Dr Michael Hamblin in 2016 concluded it "can regulate many biological processes, such as cell viability, cell proliferation and apoptosis". 
A further study he conducted in 2017 added: "The remarkable range of medical benefits provided by PBM has led some to suggest that it may be 'too good to be true'. 
"However, one of the most general benefits of PBM that has recently emerged is its pronounced anti-inflammatory effects.  
"Many patients have become disillusioned with traditional pharmaceutical approaches to a range of chronic conditions, with their accompanying distressing side-effects and have turned to complementary and alternative medicine for more natural remedies.  
"PBM has an almost complete lack of reported adverse effects, provided the parameters are understood at least at a basic level."  
FlexBEAM, which was introduced last year at biohacker conferences in London and Helsinki, is committed to making the technology more portable, easy to use and affordable, with the device available for around £400 through its website. 
More than 2,000 of the devices have already been sold, with expectations of a significant increase in 2021. 
Former farmer Tim Harrison, 74, battled with crippling pain for 30 years due to the exertions of running a farm until he discovered FlexBEAM. 
The grandad, from the Cotswolds, had 15 surgeries since the mid-1980s, including operations on his back, hip and ankle, but says red light therapy has "given him his life back". 
He said: "The problems first started in my early 30s. If I stood for more than half-a-minute I'd become totally paralysed below the waist. 
"I had a hell of a job finding out what the problem was. 
"I was one of the first people to buy a FlexBEAM. I got mine in April and it is an amazing piece of technology. 
"It's so robust and very simple to use. At the moment FlexBEAM is keeping the pain at bay. 
"I can now just about pick my grandaughter up and I'm not sure without the help of the FlexBEAM device that would be possible, so it's helping me spend more quality time with her which is so important."