Investment
A former Afghanistan Special Forces major has been backed with £1.5m of funding for his remote work start-up. 
London-based Omnipresent Group raised the funding in just six weeks during the COVID-19 pandemic. 
It claims its tech-enabled platform handles the complexity of international employment for clients and offers them and their remote workers a simplified, cost effective and legally compliant employment solution.  
Co-founder and co-CEO Dr Guenther Eisinger served for the Austrian Special Forces, rising to Major leading combat units in Afghanistan, Africa and Eastern Europe. 
He then worked in international crisis management and started a company developing software to enable organisations to operate in complex environments worldwide.  
He joined Entrepreneur First, a deep tech accelerator in London to start Omnipresent with co-CEO Matthew Wilson, who studied Theoretical Physics in Oxford before working as a software engineer and product manager.  
"The most ambitious companies in the world need no longer be constrained by the available local talent," said Dr Eisinger. "COVID-19 has shed light on the opportunity for a new way of working and businesses have to adapt to it or face extinction." 
The seed round was led by Playfair Capital and Episode 1, with participation from investors including Entrepreneur First, Truesight Ventures, Charlie Songhurst, Andrew Goodman, Akash Gupta, Srin Madipalli and Ian Hogarth. 
The financing will be used to extend Omnipresent's coverage to 80 markets by the end of 2020. 
"Remote work is one of the great equalisers of our time," said Wilson. "It allows people to secure employment opportunities from the best companies around the world, no matter where they were born or where they live.  
"Yet, at a time when remote work is exploding, most companies are finding it operationally too complex, as well as prohibitively costly, to employ workers internationally.  
"At Omnipresent, we're centralising this complexity for our clients and offering them, and their remote workers, a simplified, cost effective and legally compliant employment experience."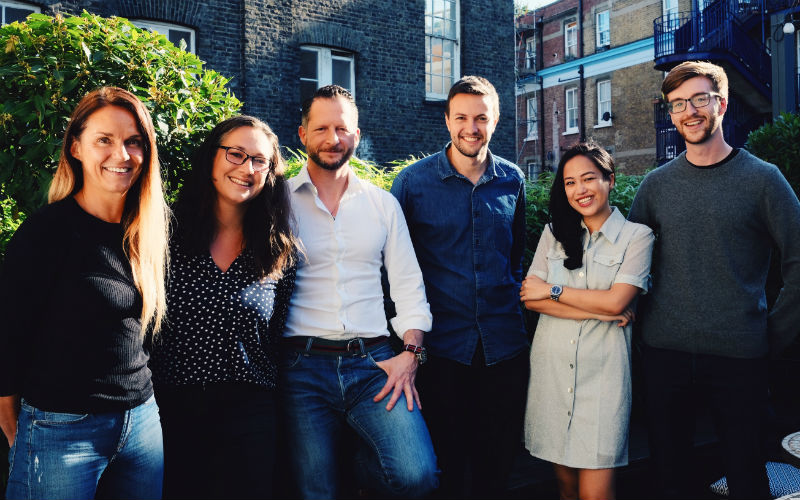 Joe Thornton, who led the deal on behalf of Playfair Capital, said: "Change always has a transaction cost. For business executives, the prospect of shifting from a collocated office to a fully distributed workforce was previously viewed as too risky a change, even though the evidence has long supported the superiority of remote workforces.  
"And then suddenly, earlier this year, the decision was taken for every business executive as the entire knowledge economy globally was forced into remote working due to the ongoing coronavirus pandemic."  
Carina Namih, General Partner at Episode 1 who co-led the deal, said: "I've experienced these challenges first–hand as the CEO of a business with my team spread across several jurisdictions.  
"Now as a board member of several rapidly growing businesses, I see management grappling with these challenges time and again. Omnipresent's solution is sorely needed." 
remote working