Appointments
Food robotics company Karakuri has appointed Dr Peter Schroder as Chief Technology Officer. 
Prior to Karakuri, Peter served as CTO for Mclaren Applied and previously held several positions at McLaren including chief engineer for the racing team. 
With experience in developing new, ground-breaking technologies and applying them in a range of industries, Dr Schroder will work alongside CEO and founder, Barney Wragg, as the startup further develops its DK-One robot – the world's first robotic canteen – ahead of its pilot installation later this year.  
He will lead the engineering team as the company pushes the boundaries of how cutting-edge robotics is combined with state-of-the-art sensing and AI to transform how restaurants, canteens, hotels and supermarkets will produce and serve meals in a post-COVID world.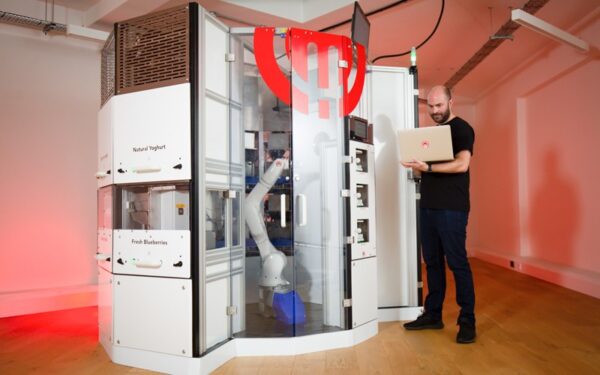 During his time as chief engineer for the Formula 1 team Dr Schroder oversaw the development and delivery of technologies across all aspects of car and race operations, including McLaren-Honda's Formula 1 energy recovery system.  
"Karakuri ticked so many boxes for me when it came to moving on from Mclaren," he said. "This is a startup with the ambition and drive to develop an entirely new category of made-to-order healthy convenience food using the latest technologies across hardware and software.  
"The achievements the team have made so far are amazing and I'm looking forward to upping the ante and pushing the innovation forward even further." 
Wragg added: "At Karakuri, engineering innovation is at the heart of everything we do. To lead such a complex multi-disciplined engineering organisation requires a CTO with phenomenal people skills, a passion for driving change and innovation and unprecedented technical ability.  
"Peter is the perfect fit for Karakuri, he brings that passion and enthusiasm and helps us accelerate our ability to build technology that will ultimately change how we interact with food as consumers." 
Mike Muller, Karakuri's current interim CTO and co-founder of ARM, will continue to support the company and remain a member of Karakuri's board of directors. 
Robotics