FinTech
Investment
A FinTech software-as-a-service startup is planning to quadruple the size of its team in the UK after raising £6.9 million. 
Toqio was founded in 2019 by serial entrepreneurs Eduardo Martínez and Michael Galvin, who previously built a small business SaaS startup, Geniac, which was acquired by Grant Thornton.  
The startup helps businesses to accelerate and cost-effectively build new financial products through its platform and marketplace. 
Its modular approach allows customers to use pre-built products to rapidly create personalised applications and go from concept to market in just six weeks. This includes digital banking, card and financing solutions.  
The marketplace acts as an orchestration layer connecting the leading financial services and FinTech platforms directly into Toqio. The company also provides a management portal offering clients end-to-end customer management. 
Toqio has offices in Madrid and London and will scale the team from 19 to 100 with the new funding.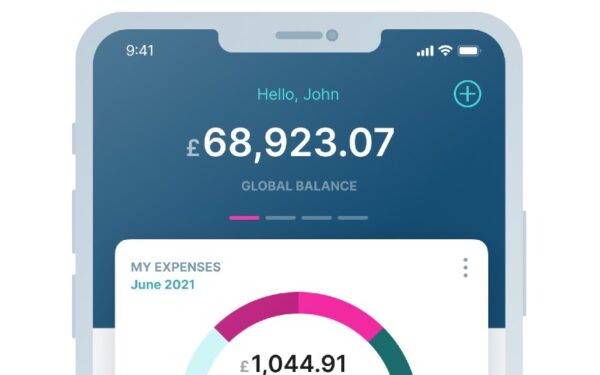 "We initially launched to market in the UK and it was where our initial go-to-market efforts have been," Michael Galvin, CCO and co-founder, told BusinessCloud. 
"With the UK being such a hub for FinTech and financial services, we have been able to rapidly grow our business from here, with over 75% of clients being acquired out of London – although about a third of these are European businesses operating in the UK. 
"In anticipation of the funding round, we began scaling up our London based commercial team which will encompass sales, partnerships, marketing and customer success. The London portion of this team is currently four, and we plan to grow the overall commercial team size to about 15 in the next 12 months. 
"We have doubled our total annual contract value [in the UK] and almost doubled our client base [there] so far this year. With this investment and scaling up our team, we expect to continue or exceed this growth trajectory." 
Existing customers include business banking service Wamo, alternative business lender Just Cash Flow and new Spanish online bank, Crealsa.  
The seed round was raised from leading European investors Seaya Ventures, Speedinvest and SIX FinTech Ventures. It will be used in part to enter the US market. 
"After exiting the last business we kept getting pulled towards FinTech," said co-founder and CEO Eduardo Martínez.  
"With our backgrounds in SaaS and operating in the FinTech space, many opportunities came to us from banks, startups and big brands. We kept seeing the same problem, and no solution in the market.  
"Regulation has changed and banking-as-a-service provided the plumbing for new solutions, but everyone was still building solutions from scratch.  
"It felt like the same situation that has occurred again and again in the software industry before a new sector emerged, and we had an opportunity to be a first-mover to deliver a meaningful solution, with FinTech SaaS. 
"Businesses and banks are looking to innovate in the FinTech sector, but to date, they have had to create and maintain complex software solutions to do this. This has also kept smaller niche businesses out of the market.  
"We don't want FinTech to end up like banking just with a new set of big incumbents trying to take control of financial services. We want to level the playing field."