Cybersecurity
An entrepreneur whose family suffered in silence from cyberbullying has created an AI-powered app to help parents respectfully monitor their child's online interactions.
Dr Joseph Sykora first recognised that there was a need for a tool to keep children safe after a family member encountered issues online, something which only came to light when they showed physical signs of stress.
Launched last month, Wing is designed as a safeguarding app built on the principle of privacy-by-design, powered by AI technology and underpinned by psychological expertise.
The app does not share the content of a child's messages unless the AI spots a potential cause for concern. This could be a violent message via social media, or an explicit picture. It also gives tips and recommendations to parents based on their online feelings.
Sykora brings over 15 years' experience in leading the design and application of AI to the new venture as CEO and founder of parent company Cogenis, based in Manchester, which is privately funded by angels and is currently fundraising.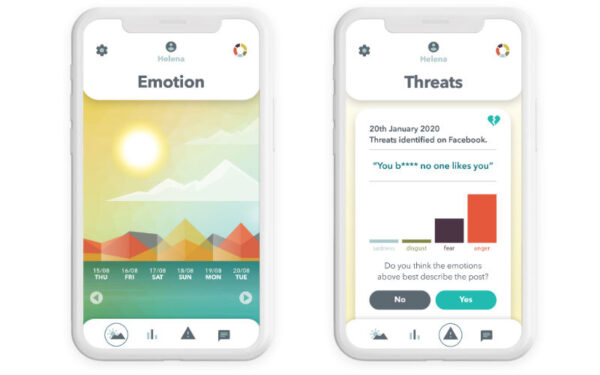 Parents pair their child's phone with Wing, allowing the parent to receive a daily visual emotional 'weather report' that displays the prevailing emotions in the child's online interactions.
"With connected phones in their hands, today's children have an enormous amount of information, content and communications at their disposal," Sykora told BusinessCloud.
"This can open a new set of threats for them to face, which is a problem our parents didn't encounter. It is our responsibility as parents to protect and guide our children on how to use these technologies, not in a spying way, but rather in a collaborative manner.
"Long gone are the days when the PC computer virus was the only threat households faced. Now the threats from technology are multidimensional and we will increasingly need solutions to keep us safe."
Sykora said that as a child's brain is in development while using an increasing amount of technology, parents need to understand the online environment so they can act, guide and inform based on an understanding of their digital interactions without becoming 'helicopter parents'.
Wing AI algorithms analyse languages and images to identify harmful content, alerting the parent to possible threats, rather than allowing full access to the child's device.
The firm, which now employs 10 people, is planning to release additional solutions in the area of mental wellbeing in the coming months.
In addition to Wing, Sykora is planning to launch a solution for employers to improve the mental wellbeing of their employees later this year .
"We plan to continue growing in the safety and mental wellbeing market – watch this space!" he said.
Cyberbullying