Investment
A decision-making platform is to double the size of its London business team following a $73 million Series B funding round.
Paris-based Pigment says it aims to power the world's next unicorns and become the most used business planning tool.
The round, led by Silicon Valley's Greenoaks with participation from all Series A investors, including New York-based FirstMark Capital and Blossom Capital, will be used to power growth in the US and Europe – including London.
There are currently 10 employees in the UK office. "We have a wonderful business team based out of London – with two stars from Facebook, Julien Lesaicherre and Rebe Tristan – and we are signing great accounts like Deliveroo," co-founders and co-CEOs Eléonore Crespo and Romain Niccoli told BusinessCloud.
"The idea is to keep expanding there as much as we can. We plan to grow significantly. The UK has many incredible companies – scaleups, future unicorns – for us to go after, as well as public companies. 
"It is a very mature market for us and we can't wait to increase our impact there. We will at least double the size of the business team there next year."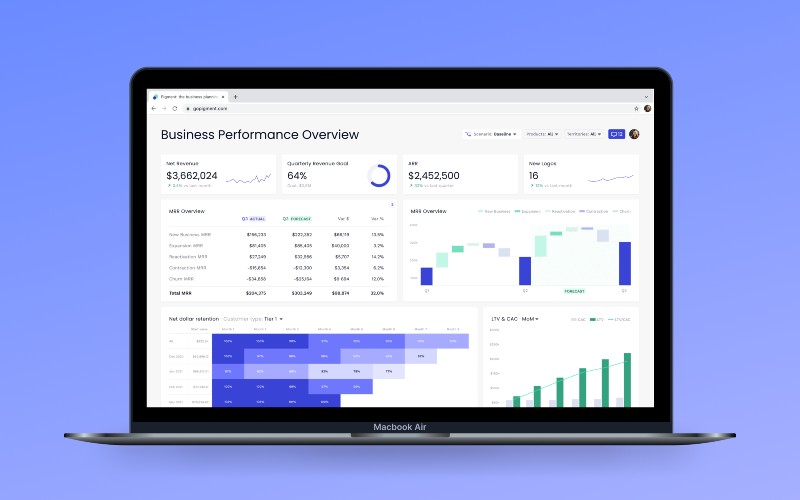 Lesaicherre and Tristan recently left Facebook – where they worked on Workplace – to join Pigment as head of business and head of customer experience respectively. 
The planning and forecasting platform for fast-growth companies aims to become the central business planning solution powering finance, HR, sales and marketing decisions – 'rebooting the spreadsheet'. 
It says the platform allows leaders and analysts to understand all of their business data better and anticipate the impact of their decisions with unprecedented speed and flexibility.
The platform has native integrations with Workday, Netsuite, Salesforce and many other SaaS solutions. 
Pigment plans to open US offices in New York and Silicon Valley, hiring across all sales and support functions in 2022.