Brits are not practised in the art of talking about death. We often lack the emotional stamina to consider a hypothetical funeral, let alone the dull responsibilities inherited after the initial shock.
The taboo around death means conversations often fall short of pragmatic. What clothes would you like to be buried in? What are your passwords? What subscriptions need cancelling?
It was the lack of answers to these types of questions which made Sheila Hogan's life much tougher after her father's passing.
"The thing that I tortured myself about most was what would he want to wear in his coffin for his last journey. Does he want to look smart, or does he want to be comfortable in his cardy?" she tells BusinessCloud.
Hogan, an only child who had already lost her mother, spent three days looking through her father's wardrobe before she was able to decide how to dress him.
And the unexpected echoes of his life wouldn't stop there.
Even two years after her father's passing new surprises arose: an unexpected Reader's Digest subscription and a letter from the Post Office requesting that an overpaid pension be returned.
A successful business architecture consultant working with large corporates, and former President of the Association of Scottish Businesswomen, Hogan's practical mind led her to wonder why – in a digital age – there wasn't a way to manage all these threads of life in one place.
She launched Biscuit Tin in November 2019. Billed as the UK's first 'digital legacy vault', the platform is part of the growing 'DeathTech' sector which hopes to break through taboos and ultimately make the lives of people dealing with a death easier.
On hearing the term 'DeathTech', Hogan gives a wry smile. "We've got 'something Tech' for everything these days," she says.
"But the fact that death is not part of our every day [existence] is a mission for us all. It's a new market and there is huge potential. The fact that more entrants are coming in is good news for us because we can share the cost of education.
"In the UK and across lots of places in the rest of the world, we put our head in the sand and pretend it's never going to happen."
Hogan points to the unflinching preparations for death made by the Ancient Egyptians and Aztecs as proof that taboo isn't the only way to approach the subject.
"We think we're going to last forever, but if we don't plan, or at least leave some direction, then the people left behind have to do it all and pick up the pieces when they are emotionally distressed," she says.
Hogan is referring to more than someone's will. She says solicitors are interested in what's in the will and executing it, but that is only the beginning.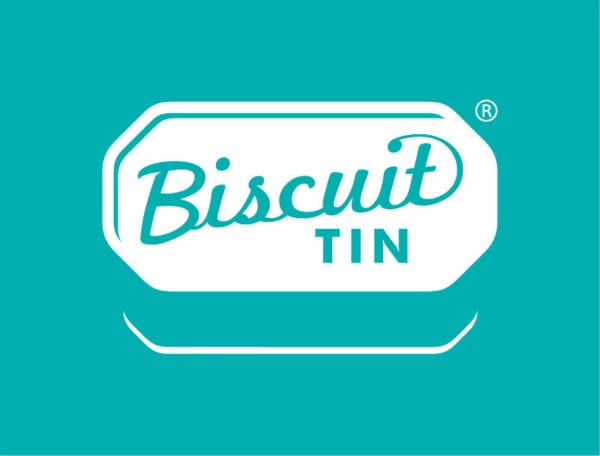 Biscuit Tin, named after the container of odds and ends in every household, is designed to make up for that shortfall with a wealth of information stored to help those who survive a loved one.
It differs from simply backing up these documents on a hard drive or USB stick because users have control over what is seen, when, and how the information is structured.
Importantly the data stored on the cloud-based service is encrypted and the platform is both GDPR-compliant and ICO-registered.
"We're more secure than the banks at the moment with the kit that we've got and the way the data is encrypted," she says.
How it works
Users nominate up to five people who can access the account, who can view certain items before the user passes, such as care instructions in the case of a critical illness.
It is currently working with London ID firm Yoti on further improving identity checks for both the user and nominees before accessing important information.
Its features include an account hub, where information from social media to mortgage and utility accounts is stored.
The online accounts feature is becoming increasingly important as people's growing online presence is leading to a more complex digital after-life.
Hogan recalls seeing automated anniversary notifications for friends on social networks who had passed away years before. She wondered how a family member might go about closing these profiles down.
"Their loved ones don't know how to [do this] – or don't even know it's there," she says.
"Every relationship that we create in our lifetime has to be tied up and closed down somehow."
There is also a section which stores a list of key contacts as well as copies of important documents such as a will, marriage certificate, National Insurance number and power of attorney documentation.
Life close-down process
The hope is that with all the information in one place, family or friends can more painlessly carry out what Hogan calls the "life close-down process".
But it's not just admin inside the platform. It also serves as a time capsule via its memories section, which stores photos, videos, messages to be delivered after death and even secret recipes.
"If you haven't extracted that history from those people, it's lost forever. I would love to know what my mum and dad's favourite film, book or meal was," she confides.
The firm is now looking to expand beyond the B2C model, partnering with corporates such as life insurers, funeral planners and employee benefit schemes "where it would be a complementary proposition that they could offer their customers".
In June the firm secured £50,000 from Innovate UK to accelerate the development of the platform, part of a wider £40m boost to drive new technological advances in response to the global pandemic.
The final section of a Biscuit Tin account is the 'wishes' section, which prompts users to answer the types of questions Hogan never got answers to.
Through an increasingly 'gamified' process, it will ask users about their final wishes – funeral arrangements, organ donation, what should happen to pets and belongings.
Hogan has been using this section to fill her account with any information her daughter might need when the time comes, including her funeral outfit.
"I want to look glamorous. I want my hair and make-up done… I'm also adding things like my favourite food and films I've seen."
She adds: "The older I get, the more of that I will do. Things like how [my daughter's father] and I met. The type of thing that, much later on in life, you realise you'd like to know."