FinTech
Appointments
The scale-up behind more than a million cryptocurrency transactions has appointed former Coinbase CEO Zeeshan Feroz. 
New chief growth officer Feroz described MoonPay, a payments solution for crypto headquartered in the US which is expanding worldwide, as 'retail crypto infrastructure in a box'. 
Feroz was CEO of Coinbase UK from February 2017 to August 2020 and responsible for establishing and growing the firm's business outside the US.  
Before joining Coinbase, he held the role of global head of payments at social payments start–up Tilt.com prior to its acquisition by Airbnb.  
MoonPay has exceeded 1000% revenue growth in the past 12 months – all without any external investment. Feroz will be tasked with leading all aspects of organic growth, driving business development functions across the business and identifying new revenue streams. 
"As we continue to build MoonPay, maintaining and managing our exponential growth in a sustainable manner will be key," said co-founder and CEO Ivan Soto-Wright (below).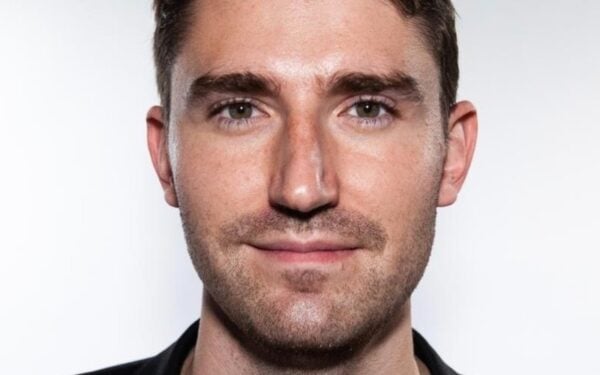 "With years of experience in the sector and an unrivalled track record, Zeeshan's appointment is a major coup in our continued mission to democratise cryptocurrency and provide the tools by which a billion people can access it in the next decade." 
Feroz commented: "MoonPay is building such an innovative product – retail crypto infrastructure in a box. It's exactly what's needed for the next phase of crypto adoption, as businesses look to offer crypto to their clients.  
"MoonPay delivers everything from crypto licenses and brokerage to fiat rails and fraud management. On top of that, Ivan has assembled a team with some of the very best talent in the crypto space.  
"Testament to the team's work so far is its impressive growth to date and I'm excited to be part of the next chapter as the business continues to expand." 
The Crypto Rich List: Who are the world's richest people in cryptocurrency?
Since launching in 2019, MoonPay has secured over 250 partners and has grown from a team of two to over 60 people, with team members located across four continents.  
The platform supports 45 fiat currencies and has added over 60 cryptocurrencies to its infrastructure as it looks to democratise cryptocurrency access and open the asset-class to over a billion people by 2030.
Cryptocurrency