HealthTech
Cera, one of Europe's fastest-growing HealthTech companies, has now delivered more than 10 million home healthcare visits to older and vulnerable people since the outbreak of the COVID-19 pandemic. 
On a daily basis, Cera says it is delivering healthcare services equivalent in scale to 20 NHS Hospitals, protecting beds and vital public healthcare resources. 
The company has recruited and trained several thousand new care staff in response to the pandemic. 
Its app, used by professional carers and nurses during healthcare visits, can detect and respond to a deterioration in the health condition of patients 30x faster than traditional methods, according to the company.
The technology also reduces the time it takes to identify and respond to specific symptoms in the home, from 20 days to less than seven hours, by monitoring their vital signs and key health data in real-time.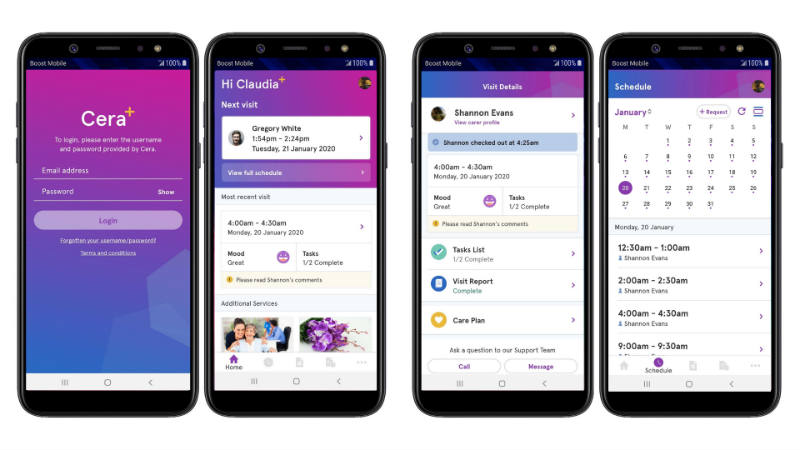 Each day, Cera responds to an average of more than 5,000 'high risk' alerts for older people with conditions such as long-COVID, diabetes and high blood pressure among many others, enabling quicker treatment and negating unnecessary hospital visits. 
"At the very start of the COVID-19 outbreak in the UK, we understood the vital role that Cera's technology and staff could play in communities throughout the country," said co-founder and CEO Ben Maruthappu. 
"Our mission is to empower older people to live longer, healthier, better lives in their own homes, and the pandemic has greatly reinforced just how important accessible, quality home care can be. 
"As a company, we understand that COVID-19 is likely to persist in some form for years to come, and that our work in supporting our community of users is only just getting started. 
"Thanks to the dedication of our professional carers and nurses, and the creativity of our technology teams, we've been able to support tens of thousands of older people, every day, during a period of unprecedented pressure for the social care sector."
Launched in November 2016, Cera has established itself as one of the largest care providers in the UK, with more than 6,000 staff looking after more than 12,000 people each day.