HealthTech
Investment
HealthTech firm Kiteline, formerly known as Liminal Health, has secured £370,000 in funding to meet the demand for support for those living with chronic conditions, including cancer, diabetes, heart disease, and, most recently, long COVID.
The funding round is led by UK seed investor SFC Capital and includes participation from global VC Antler and a group of carefully selected angel investors.
The funds to be used to accelerate its smart coach matching service and content offering, which will include on-demand wellbeing learning modules and condition-specific resources.
"The business case for better workplace support for those living with chronic health conditions is undoubted," said CEO and co-founder Candice Hampson.
"The sickness absence rate for those with a long-term health condition was 4.4% in 2018, compared with 1.1% for those without such a condition.
"Many long-term conditions can be prevented through lifestyle changes, yet people struggle to find the right information and support to make those changes.
"We're here to change that. Our vision is a world where everyone finds it easy to be proactive about their health."
Kiteline works directly with businesses to provide employees with health coaching. The start-up uses smart matching to connect users to an accredited coach. It uses technology to create a seamless experience, both for the coach and the client.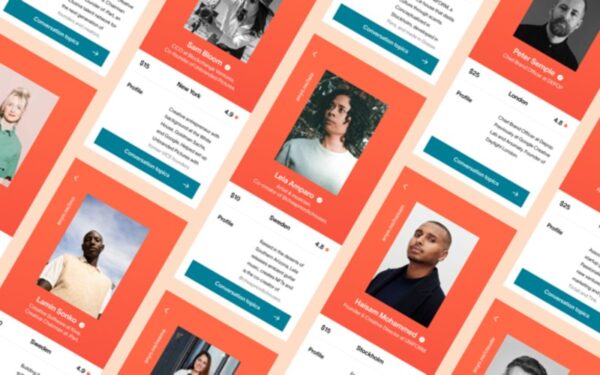 The HealthTech firm provides digital coaching that promotes empathy over sympathy, and can sit alongside medical or psychological treatment, empowering individuals to set goals to change their everyday habits and lifestyle that will complement their treatment. Kiteline provides personalised support for less stress, and better sleep, diet, and exercise.
The company's aim is to help companies to coach their people to better health. The result is increased engagement, reduced churn and employee turnover, as well as tackling absenteeism and presenteeism, which can create an unhealthy working environment.
The company's client base includes Global Forwarding, Big Society Capital and VIVID.
"We spend a large portion of our time working, and with more people now returning to the office after lockdown, we anticipate the demand for our kind of technology-focused, personalised coaching and wellbeing content, will grow significantly," added CMO and co-founder Christine Beardsell.
"To this end we have recently relaunched our website and have expanded our team to align more closely with our values and vision to coach people to better health; we are a kite line, helping individuals to soar on their journey to a happier, healthier life."
The company was founded by Hampson and Beardsell in 2020, in direct response to their own personal and professional experiences.
Hampson, who previously worked in impact investment, was diagnosed with early-stage breast cancer at age 32 in 2015, with a recurrence two years later.
Whilst she is now healthy and thriving, the company's mission was inspired by her personal experience and her desire to provide others affected by a long-term illness with the support she didn't have herself and sorely needed.
Content marketing veteran Beardsell has over 20 years of experience in understanding online behaviours using data-driven content. She has built a number of large-scale content self-help and advice platforms for big brands across the US and Europe.