Investment
Transport
A zero-emission aeroplane start-up has secured £17.6 million funding from investors including British Airways. 
ZeroAvia, already backed by UK government, has now generated £38m private funding – and £53.7m in total – to develop hydrogen-powered engines for aircraft. 
The round was led by Horizons Ventures, with participation from Breakthrough Energy Ventures, Ecosystem Integrity Fund, Shell Ventures, Summa Equity and SYSTEMIQ, with BA joining as a new investor. 
Based in Cranfield, Bedfordshire, and California,  ZeroAvia has already secured experimental certificates for its two prototype aircraft from the CAA and FAA and claims to be on track for commercial operations in 2024.  
The company's expanding UK operations are supported by grants from UK's Aerospace Technology Institute and Innovate UK, and ZeroAvia is part of the UK Government's Jet Zero Council. 
It is initially targeting a 500–mile range in 10-20 seat aircraft used for commercial passenger transport, cargo and agriculture.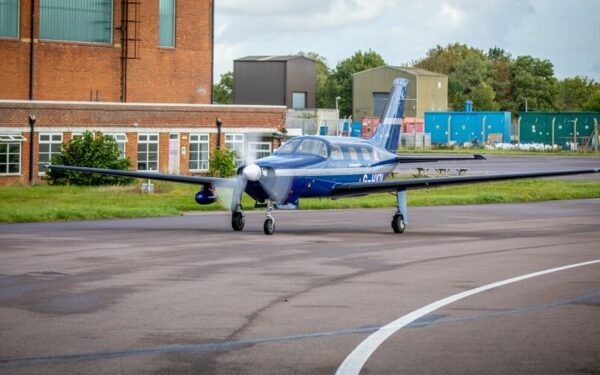 The new funding will allow it to launch the development program for a 2MW hydrogen-electric powertrain for full-size regional aircraft, accelerating the larger hydrogen-electric engine development for 50+–seat aircraft. 
"This new funding, in conjunction with our other recent milestones, will significantly accelerate our path to zero-emission solutions for larger regional aircraft at a commercial scale," said Val Miftakhov, CEO and founder of ZeroAvia.  
"With many airlines lining up and ready to make the shift to zero-emissions, we expect to see wide-scale adoption of this technology. We are extremely grateful for our investors who are helping to speed up our progress and ultimately the aviation industry's adoption of zero-emission flight."  
Sean Doyle, British Airways CEO, added: "Innovative zero-emissions technology is advancing fast, and we support the development of hydrogen as an alternative fuel source because we believe it has the potential to enable us to reach true zero emissions on short-haul routes by 2050.  
"There is a huge amount of energy and excitement building around the possibilities of a zero-emissions future for aviation, and while there is no single solution to this challenge, we acknowledge the need for urgent action to tackle the impact flying currently has on our planet and are making progress on our journey to net zero." 
Patrick Poon, from Horizons Ventures, said: "Flying on jet fuel comes with an environmental cost, and finding an alternative for the aviation industry is vital.  
"We believe ZeroAvia offers a real and practical solution for the aviation market to move towards cleaner options."   
As the company continues to scale its global operations, ZeroAvia also brings three new members to the senior team.