MedTech
Deals
Oxford Nanopore Technologies has revealed plans to float on the London Stock Exchange later this year while appointing a CFO and General Counsel. 
The firm, spun out of Professor Hagan Bayley's University of Oxford lab, has developed a real-time DNA/RNA sequencer and can assist with accurate, rapid testing in cancer and infectious disease. 
Oxford Nanopore's sequencing devices are being used in scientific research worldwide, and increasingly in regulated environments such as healthcare and food safety.  
The technology is being used for epidemiology and research purposes in the COVID-19 pandemic, helping to track mutations of coronavirus as they spring up around the world. It has also developed a diagnostic test to identify the presence of the virus which causes COVID.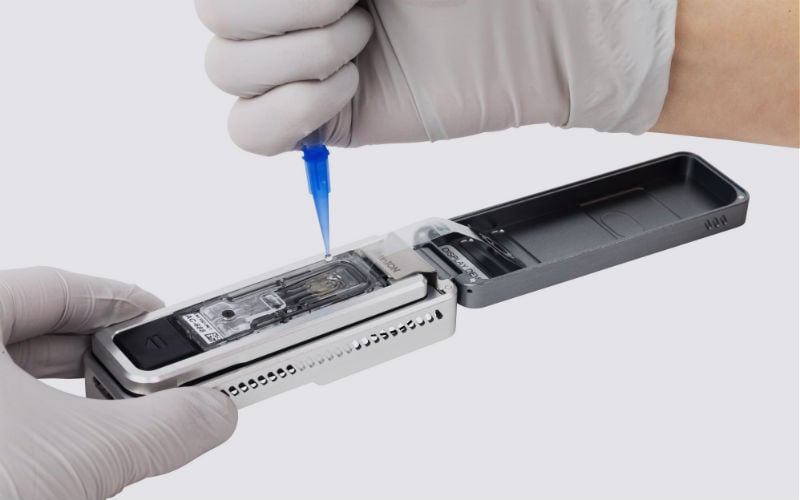 An announcement signed by CEO Dr Gordon Sanghera on the firm's website said it plans to IPO in the second half of the year. 
"Oxford Nanopore is driven by a clear ambition: to be a global company that enables the analysis of anything by anyone, anywhere," it continued. "Our disruptive approach is designed to make biological analysis better, faster, and more accessible and affordable. 
"Scientists are using our DNA/RNA sequencing technology to answer some of society's most urgent and important questions, including those concerned with biomedical, pathogen, plant and animal scientific research, infectious disease, critical viral surveillance, optimising crop efficiency, ensuring food security and understanding how our environment is changing. 
Can BioTech halt disease which has led to slaughter of 300,000 cattle?
"We believe that an IPO is the start of the next phase of our journey. Gaining access to deeper, international pools of capital would support our ambitious growth plans, enhancing our ability to innovate and scale our manufacturing and commercial functions.  
"It would, we believe, provide us with the resources and flexibility to fulfil our long-term potential." 
The company serves thousands of customers across a wide range of scientific communities, in more than 100 countries around the world. It has around 1,350 patents and applications and has raised more than £500m funding to date. 
Tim Cowper will take on the role of Chief Financial Officer, while Jordan Herman has joined as General Counsel.  
Cowper was interim Finance Director at Oxford Nanopore for several months in 2009, handing over a stable and well documented finance infrastructure. He then joined Oxford Nanopore as Commercial Operations Director in 2012. 
In his first five years at the company Cowper was responsible for setting up and managing operations and infrastructure across the company. He was appointed as VP-Finance in 2017. 
Herman was a partner at Baker Botts L.L.P., where he served Oxford Nanopore as outside counsel for over a decade.  
"We're delighted to announce that Tim will be taking on the important role of CFO, and to welcome Jordan to the company after working with him for so long as external counsel," said Sanghera.  
"These new roles add strength to the company's corporate team as Oxford Nanopore continues its rapid expansion."