Transport
Investment
An automotive software firm headquartered in Warwick is to motor around the globe following a Series A round of more than £8 million.
Eatron, which has based its R&D centre in Istanbul, has developed a platform – spanning from the edge to the cloud – which is driving significant innovation in the continuous optimisation of performance, efficiency and safety of software-defined electric vehicles.
Its technology enables OEMs and Tier-1 manufacturers to decouple complex embedded automotive software from the underlying electronic hardware through abstraction and rapidly deploy such software for serial production. 
The company already has major programme wins with OEMs which are going into production from Q1 2022.
Eatron's intelligent platform is involved in projects with Vinfast's rapidly expanding range of electric cars, with the Vietnamese manufacturer set to sell its SUV (pictured above) globally.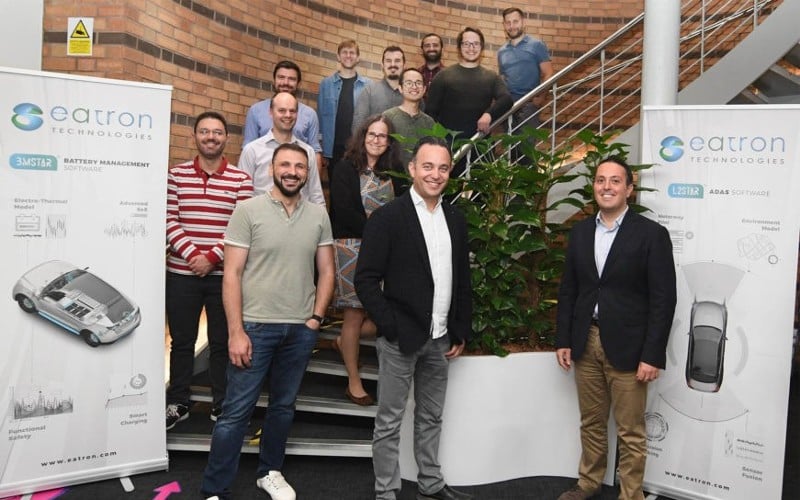 Eatron entered into a similar strategic partnership with the Hirschvogel Group from Germany in the summer of 2020, when Hirschvogel invested more than $1.5m.
The round was led by MMC Ventures with participation from Aster Capital and Vinfast. Part of the funding will be used to expand the platform with additional partnerships for third-party software modules and semiconductor & hardware component suppliers. 
It will also invest in development teams in the UK, Turkey and China, while growing sales teams in Germany, India and the US. 
This is expected to create more than 50 new jobs globally in the coming year in addition to the 50 jobs it created during the past 12 months.
The three rules of hypergrowth: Product, scalability and people
"Mobility, and automotive in particular, is in the middle of a dramatic transformation and as part of this change needs to become a software-driven industry," said Dr Umut Genc, co-founder and CEO. 
"Intelligent automotive software platforms, embedded at the edge and connected to the cloud, will play a critical role in this transformation. 
"For Eatron, this is a platform and data play – where we make a big difference with a unique synthesis of functional safety, machine learning, advanced controls, connectivity and cloud analytics for production grade customisable automotive software components. 
"This helps OEMs and Tier-1s to develop connected intelligent software-defined electric vehicles faster, better, and hence enables them to stay ahead of their competition."