FinTech
An Austrian FinTech plans to significantly expand in the UK after hitting 100 active users in more than 20 countries. 
Valutico's data-driven tools reduce the time needed for a business valuation from days to hours. 
With clients in Europe, the Americas and South East Asia, it supports valuation experts within accounting and tax advisory firms, corporate finance and M&A advisors, as well as investment managers.  
Launched in Vienna in 2017 by Paul Resch, a corporate finance professional formerly in M&A, it aims to level the playing field in valuation analysis. 
Resch had become frustrated that, due to lack of data and know-how, professional equity valuations were only available to the world's most sophisticated advisors and investors.  
"When I was working in M&A, I spent many nights tirelessly working in Excel, which was arduous and subject to error," he said.  
"There was no other tool at the time, which is why I shifted careers from banking to FinTech and created our own valuation tool." 
The Valutico system integrates world-leading databases on market and transaction data alongside additional sources, providing users with appropriate data when they need it. 
It says its self-learning algorithms mimic the thought process of a valuation practitioner, semi-automating key processes.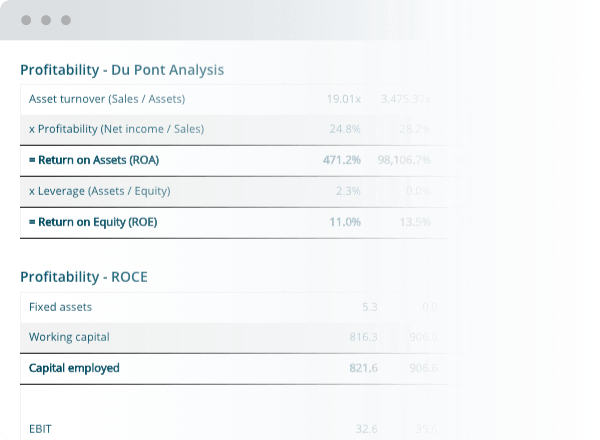 Valutico's product offering includes modules for the valuation of private and public companies, as well as a marketplace – MyValutico – which brings together valuation experts with business owners who need support with valuations. 
"The UK is the largest exporter of financial services and London is the world's financial hub. With its convenient time zone and the manner in which business is conducted it only made sense to expand our business there," Resch told BusinessCloud. 
"In terms of turnover the UK is already our largest single market and we will continue to build on that strength. 
"Some of our key clients are based in London and we immediately saw further demand for our platform through referrals and word of mouth. Our London-based team is not just able to serve the wider UK market, but also the US east coast, as well as certain European markets such as Benelux and the Nordics. 
"Given that our hiring for business development roles is primarily focused on the London metropolitan area we will significantly grow our UK-based team over the next two years. 
"We are also currently building a customer success team and given the quality of the applicants, our hiring for that team will likely be strongly focussed on the UK too." 
Valutico is currently serving 40 UK-based clients and employs three full time members of staff, currently working from home due to COVID-19.  
"The jury is still out on whether work from home is a net positive for us and society at large, but we are cautiously optimistic that we can make this a permanent thing and give people more flexibility as to where they want to work from," added Resch. 
Asked how has COVID-19 affected his plans for the business, he answered: "It's hard to say! We have had a very good year, but who knows if it hadn't gone even better without the COVID uncertainties.  
"Maybe prospective clients are even more open now than before to making their operations more efficient. Maybe they also have a bit more time to evaluate solutions like ours, because less time is wasted on meetings and travel.  
"What can be said for sure is that valuations are very much still in demand, if not more so than ever. We've grown three-fold over the last 12 months and we are hiring more than ever." 
Brexit will not impact scaling plans either. "There are currently some uncertainties around billing and VAT treatment, but these are minor things compared to what other companies have to deal with," said Resch.  
"Overall it should have a very minor effect on our current business and future plans for the UK."