The UK's post-COVID-19 recovery will be driven by the nation's agile technology companies and founders. 
That was the view at BusinessCloud's recent virtual event on the post-lockdown funding landscape. 
Jenny Tooth OBE is CEO of the UK Business Angels Association, which represents 18,000 investors including angel networks, syndicates and individual investors, among others, and is crucial to the funding cycle for early-stage start-ups finding their way. 
"Angels are experienced people and can offer strategic advice and help: it's a huge supply chain for Series A investment," she told the audience. "It provides vital information support as well as money.  
"Most angels have a decent–sized portfolio and have been really focusing on those businesses rather than new investments as they've already invested money, time and energy on those businesses.  
"They have been really rolling their sleeves up to help those businesses: how can they continue to acquire customers? Can they still keep that visibility in the market? How can they continue to hit growth milestones while reducing costs where necessary? 
"They have also given them extra cash, helping them have a longer runway until the next piece of funding comes along. So many of them have been there and done it and survived past crises."  
Watch a rerun of the event below
Tooth believes that technology firms are in a better place than others in traditional sectors.  
"Some amazing solutions and innovations have come forward during this time," she added. "We've seen everything from healthcare through to HR, skills, education, transport, logistics; and also new deep tech and data.  
"I think those businesses will be seen by the angels as very attractive going forward and being able to serve a post-COVID kind of economic recovery." 
Tooth has been meeting with the UK government to advise on how to help build a successful post-pandemic funding pipeline. She says entrepreneurs outside the 'Golden Triangle' of London, Oxford and Cambridge have faced the greatest challenge in recent months. 
"The capacity for investing in tech is very concentrated in London and the South East – it's still more than 65%," she said. "Many of the businesses outside the 'Golden Triangle' also didn't meet the criteria, for example, for 'future funding', because they didn't have the £250k equity already raised. 
"There are fantastic entrepreneurial opportunities, particularly tech businesses, for investors in the North. That's a very big focus of my work with government and the British Business Bank.  
"There's huge potential for our industry to make an impact – and I see building angel capacity as key to this as well. Entrepreneurs in the regions haven't got to get on the train to come down to London [any longer]. 
"Women have also been bringing forward the most tremendous innovations during COVID. They are very flexible, very adaptable, very resilient, very multitasking – and I actually think those are going to be fantastic qualities that we'll be looking for. 
"I'm incredibly keen that we can change that landscape, helping women get their fair share of money."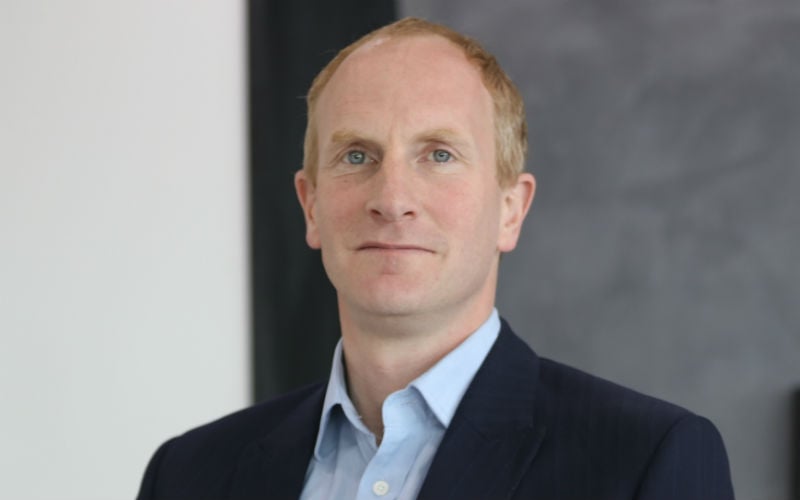 Hugh Campbell (above) is co-founder of GP Bullhound, a leading provider of transaction advice and capital to tech entrepreneurs around the world which has just announced a fresh €125m fund to accelerate growth-stage businesses in the software industry. 
Headquartered in the UK with nine global offices, its current investments include Klarna, Believe, Revolut, Unity, HackerOne, Glovo, RavenPack and Interactive Investor, while recent exits include Spotify, Slack, LeoVegas and Quixel. 
"The UK remains the top destination for capital and for buyers across all of Europe. I don't think that's changing anytime soon, whether it's to do with the pandemic or Brexit," said Campbell.   
"We've got this fantastic research base, both within larger organisations, but also across the universities that are continually pumping out innovative new ideas. We've also got a very established financial investor ladder, all the way from angels and the tax breaks all the way through to private equity, and of course, the public markets with the London Stock Exchange." 
Fast-growing language app Busuu, based in London and with more than 100 million users worldwide, is one of the investments announced by GP Bullhound during lockdown. 
However Campbell said being unable to meet founders face-to-face has been tricky. 
"[In normal times] we might typically have a Manchester team flying to Berlin to help make an investment, or a Berlin team flying to Paris, so it's been very challenging to really get that sense of opportunity and the real human side of the businesses," he said. "The investments we have made are with founders we met pre–lockdown.  
"The most successful technology companies in the UK have been businesses reaching out across the world and growing internationally – and [coronavirus] has been a real throttle on that sort of expansion." 
On what his firm would be looking for as lockdown is eased and beyond, he said: "We're focused on businesses that are benefiting from lockdown, if that's the politically correct way of saying it: EdTech, digital health – particularly nutrition – and businesses associated with home networking such as data warehousing and the cloud. 
"We're also keen on short–term trading. We want to know not how a business traded last year; not how they traded in January; not how they traded in February; but how they traded in April, May and last week. That's absolutely critical. 
"The more companies hold that information back, the more difficult it will be to extract money from investors." 
Both Tooth and Campbell advised start-up founders to be realistic about the funding amounts they are seeking. Meanwhile the picture painted by Henry Whorwood (below), Head of Research & Consultancy at Beauhurst, was not entirely bleak.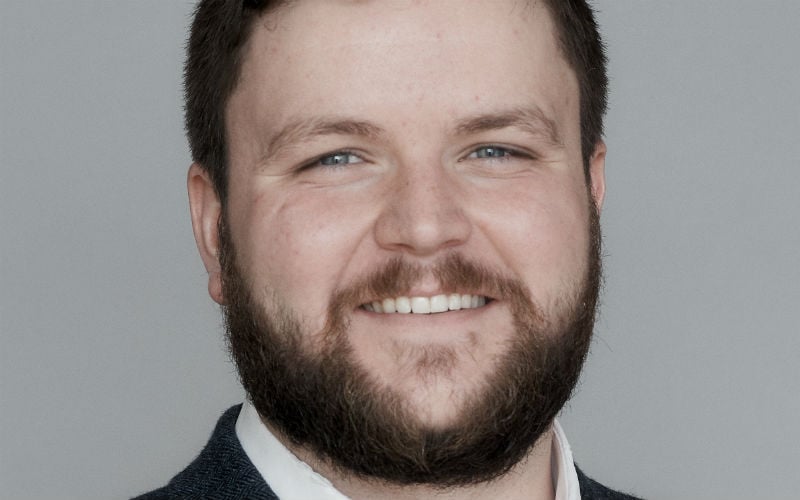 Beauhurst is a database of the UK's high-growth companies. Its weekly reports on the impact of COVID-19 on tech investment are seen as a good barometer of the health of the overall start-up and scale-up ecosystem. 
"We look at every single equity investment that private companies in the UK receive – from the first £10k raised from friends and family through to £100m growth rounds they might do 10 years later. It shows the appetite of investors for UK private companies as an asset class," he explained. 
"Things are not as bad as they could have been. The amount invested has been about half compared to the same time period in 2019, while we've seen a fall of about 30% in the number of deals done. That is ultimately pretty good, given the overhaul of everything across the economy during lockdown.  
"However some of that is due to existing momentum in the pipeline of deals which were already being discussed just as we went into lockdown. There are fewer deals being done which began when the investor met the company virtually during lockdown – so we could see that momentum fall away." 
He says first–time rounds into early-stage start-ups – as opposed to follow-on 'runway' funding – have fallen more steeply. 
"The deals that are happening are very much 'wait and see' – small amounts to tide these companies over. So that gives some optimism that there is still that pipeline being nurtured so they can then hopefully, as we approach normality, get more investment.  
"If they don't, there will be a much larger problem further down the line for professional investors and, and ultimately, for all of us." 
So how does the current crisis compare with the deflation of the 'dotcom bubble' around 2000 and the post-2007 recession? 
"This economic crisis is not a normal one," said Whorwood. "It's not comparable to the financial crisis or the dotcom bubble bursting because it's deliberately induced and has a purpose.  
"All the levers that have been applied to 'cause' this economic crisis can be relieved at once so, in theory, it should be a V-shaped recovery [where the economy bounces straight back]. 
"However we don't really know as we've never been in this situation before: it's not only about the legislation and the control, it's about how consumer sentiment rebounds and things like that." 
Campbell added: "The key thing that I learned from the recession in 2000, when we started our business, and the financial crisis in 2008 is that they do come to an end.  
"The key is to keep mentally strong and stay creative during these very challenging times. Everybody has different ways of doing that. But it is temporary."