Investment
HealthTech
Start-up Béa Fertility has raised £800,000 to launch a pioneering at-home fertility treatment. 
Founded by embryologist David O'Rourke and FemTech specialist Tess Cosad, the FemTech, based in London, aims to make fertility treatments more affordable. 
The round was led by Calm/Storm VC and joined by Q Ventures. It includes an innovation grant from the recent InnovateUK SMART competition.  
Currently, the next step for those who are unable to conceive naturally is to receive either Intrauterine Insemination (IUI) or In Vitro Fertilisation (IVF) treatments at a fertility clinic; interventions which can take a physical and emotional toll on those involved and also present a financial burden.  
Whilst some people are eligible for initial IVF treatments through the NHS, this provision is patchy and contingent on meeting a range of criteria. Those who don't qualify or who need to continue on their conception journey after that point must cover the costs themselves.  
One cycle of IVF can cost upwards of £5,000 and one IUI treatment can cost upwards of £1,500.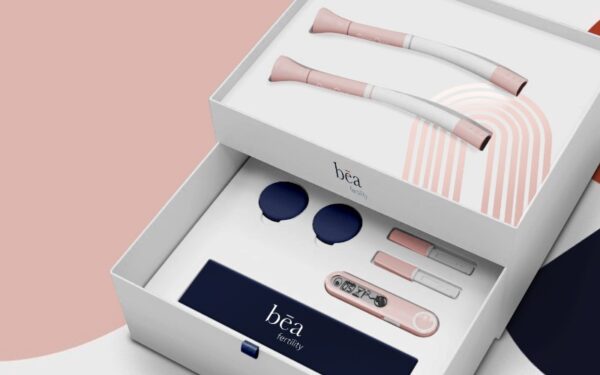 The Béa product, set to launch later this year, will enable couples to carry out 'IntraCervical Insemination' at home. Béa's ICI method involves placing a small cup of semen close to the cervix, where it's left in-situ for 4-12 hours. During that time, women can go about their days normally.  
Following over 90 design iterations led by some of the UK's leading embryologists, the Béa team believes its method will improve the chances of conception by 40% if used over three months, and by as much as 60% if used over six months.  
It says the ICI method has been scientifically proven to have similar efficacy rates to IUI treatments.  
Béa Fertility will operate on a monthly subscription basis, providing users with two ICI devices, ovulation tests, pregnancy tests and access to an app to help track ovulation dates and the progress of their fertility journey.  
The subscription will cost around £300 per month, meaning 5 months of the Béa ICI treatment will be the same price of one round of IUI at a fertility clinic. 
"Our mission at Béa is to democratise access to effective fertility treatments; providing people with more options," said Cosad.  
"ICI is clinically proven to be highly effective when it comes to increasing the chances of conception, but it's not made available to people at the beginning of their fertility journey. Instead, they have to take a big leap into the expensive world of invasive treatments.  
"But for people where there's no medically-identified issue causing infertility, ICI can be the ideal way of maximising their chances of getting pregnant. We're designing a product that enables people to do this easily and affordably, all from home.  
"Infertility is sadly still a taboo and something we don't talk enough about, meaning people often struggle through it alone. There's something so empowering about taking your fertility journey into your own hands, and this is why I'm so passionate about launching Béa Fertility.  
"Through Béa, we're breaking down barriers, driving  inclusion, improving access, and fundamentally cracking open the fertility market."