Investment
A £288 million funding round has valued London-based Hopin at around £4 billion.  
Just one year after launch, the virtual events platform has scaled to serve an incredible 85,000 organisations and is now the fastest-growing start-up in Europe. It has gone from 23 employees to 400 – remote workers distributed around the world – in less than a year. 
In the four months since it announced a Series B round of £94m, it has added 30,000 customers, including American Express, The Financial Times and Hewlett Packard, putting it on course to achieve $100m annual recurring revenue. The company is already profitable.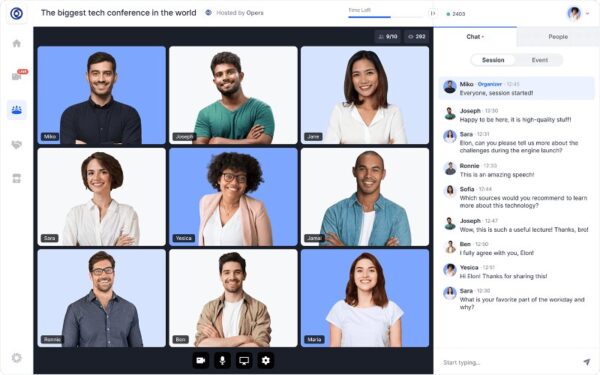 This Series C round was led by Andreessen Horowitz and General Catalyst, with IVP, Coatue, DFJ Growth, Northzone, Salesforce Ventures and Tiger Global also participating. 
Writing candidly last year after a £32m Series A round, CEO Johnny Boufarhat revealed how a rare and severe reaction to medication made him "allergic to the world" – and led ultimately to Hopin. 
In recent months, Hopin has also acquired two businesses – mobile app development company Topi, for an undisclosed amount, and video streaming company StreamYard, for $250m – which Boufarhat said was part of a strategic expansion. For instance, it has added StreamYard's 3.6m video content creators to its base. 
The Explainer: How to protect your mental health – and that of your team
"We're now trying to expand into a multi-product company, with the greater mission of being the company that drives accessibility around the workplace," he told CNBC. 
He added in a statement: "We are creating a portfolio of products to build the future of live video collaboration and remote community.  
"As we've seen, the importance of providing unparalleled virtual and hybrid event experiences has never been greater and this latest funding is a reflection of how critical it is as brands look for ways to connect with people and avenues of growth.  
"To enable this,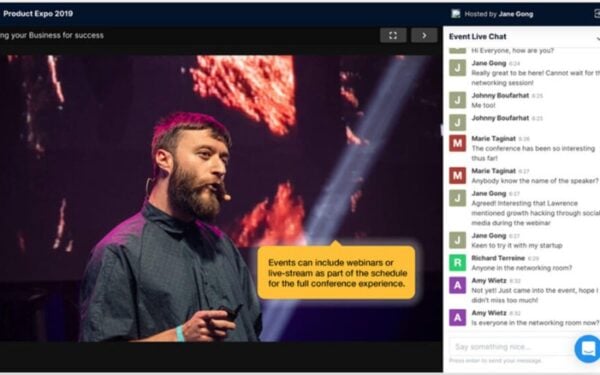 we are investing more in video innovation, the core medium of digital collaboration. We're incredibly appreciative of the confidence from our investors who share Hopin's vision for a better, connected world.  
"This is a testament to the dedication of the Hopin team, which works hard to deliver for our customers." 
The company has also announced three executive hires. Anthony Kennada, most recently CMO at customer communication company Front, joins as CMO. 
Sarah Manning is the new vice president of people, having held senior HR roles at Zendesk and BT. 
Jonathan Killeen, who joins from Dropbox, has been named the head of remote, and will oversee programmes to support Hopin's fully-remote workforce. 
As part of the Series C round, Andreessen Horowitz general partner Sriram Krishnan, who has previously led product teams at Twitter, Snap and Facebook, will join Hopin's board.  
"Hopin's leadership team brings together business, event and software expertise that puts them in a unique position to dramatically transform the way we connect and interact with each other through events," said Krishnan.  
"We believe that Hopin is the leader in this space and couldn't be more excited to partner with the team on their bold vision." 
What did the 2021 Budget mean for the UK tech sector and COVID-19?
 Quentin Clark, managing director at General Catalyst, added: "Johnny and the team have built one of the fastest-growing SaaS companies in history by turning a period of unprecedented disruption into an opportunity to redefine how we gather virtually, in-person, and on the entirely new spectrum of experiences that fall in between. 
"The scale and speed at which they've been able to build Hopin into a global business is impressive. It's also a clear reminder of the significant depth of enterprise and SaaS talent that exists in Europe today."