Worldwide lockdown forced events and experiences into the virtual realm, from business meetings to social gatherings and education.
Was this a short-term fix or a better way of doing things long-term?
Business events
"Events are about the senses… we had to replicate that" 
When your business is based around people being in one place to share in an experience, months of lockdown comes as a devastating blow.  
"I was frozen at first," says Holly Moore, founder and MD of Make Events. Based in Wilmslow, Cheshire, the company organises events for FMCG, pharmaceutical, automotive, tech and public sectors. "I'm a face-to-face person and our events are all about the senses, so I didn't know what was going to happen to the business I'd built up." 
While many events companies immediately started talking about virtual events, Moore was cautious at first. "My appetite for virtual events wasn't really there before because our whole strategy has been to create the ultimate experience," she says. "Putting events on a platform wasn't what we did or were passionate about." 
When US motivational speaker Rachel Hollis announced a live online event, 13 of the Make Events team registered to attend from their homes for eight hours of content. With networking being one of the key elements of a business event, Moore knew this should be present in a virtual sense. 
"We set up a WhatsApp group and had a coffee before the event and then during the break," she says. "We all wore slogan T-shirts and tried to replicate a live event as best we could. We've always been about putting ourselves in the customers' shoes." 
After attending several more virtual events, Moore decided to add them to the Make Events portfolio as a long-term offering, rather than as a temporary measure. Their first event was organised with five days' notice – a quiz hosted by Gethin Jones for the charity Seashell Trust – and saw 300 participating households raise £10,000. The virtual events arm of the business was born, though Moore says the focus was always on bringing in Make's wow factor before setting up the tech around it.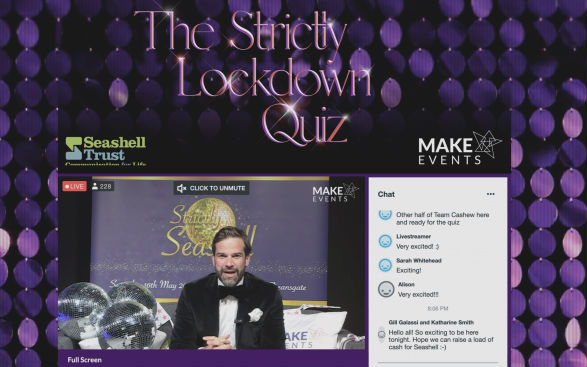 "A lot of people start with the technology, but we did it the other way round," she says. The team set up a virtual studio complete with a stage and LED backdrop and worked out the optimum time for viewers being engaged with a virtual event – 22 minutes, compared with 45 for a live one.  
There were other elements to consider. "We decided to offer branded boxes, delegate kits, that could be sent out to people before the event with an invitation, branded hoodie, workbook and even things like a bag of sweets and a coffee that people could open at a set time during the event," she says. "Then during the event there are chat boxes on screen, voting systems, live Q&As, virtual breakout rooms, an app – everything that makes people feel part of the event."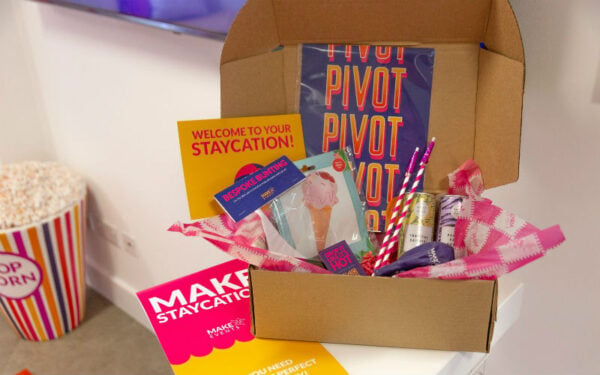 There is a cost-saving on venues, catering and accommodation; but Moore says the rest of the event should feel similar to a live one.  
Already thoughts are turning to Christmas events, while one large law firm is holding five weeks' worth of one-hour-a-day conferences which, if successful, will be rolled out globally.  
"If we couldn't have done all these extra bits then we wouldn't have gone down the virtual route because that's what we're about – offering added value," Moore says.  
https://businesscloud.co.uk/events/using-tech-to-create-a-top-podcast/
Education  
"Sending people around the world for classroom training is finished" 
Liverpool-based Tapiit Live was set up in 2019 to offer live stream maritime training globally. 
Group founder Richard Turner, a former seafarer, initially set up Tapiit Maritime, a maritime hub providing access to the world's largest database of maritime courses and training providers. However he found shipping companies faced a trade-off between classroom experience and cheaper online training. 
"Shipping companies would tell us that the cost of training courses was fine, but it was all the peripheral costs such as accommodation and travel that made some courses too expensive," says Turner.  
Tapiit looked into virtual training but knew it had to offer much more. "It had to be interactive and at the same standard as classroom training," he says, adding that there was also a hesitancy over quality issues. The business did a lot of technical work to compress the file size of the different platforms required for live streaming such as video, recording and PowerPoint, as well as setting up its own studio in Liverpool.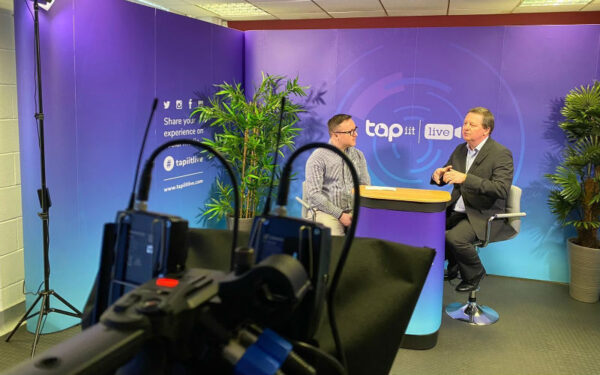 It also struck a deal with the world's biggest maritime satellite provider, Inmarsat, enabling it to offer live stream training to crews on more than 45,000 ships worldwide. The platform was launched in March, with a visit from the UK Shipping Minister, following six months of developing the techniques to get it right.  
Equally as important as the technical aspect is the way training is delivered. Tapiit Live estimates a five-minute window to engage people in online learning – compared with 40 minutes for classroom training – so content is based around 'calls to action' every five minutes. Then there is the training style: instructors have been coached in presentation techniques, such as standing up and moving around and keeping eye contact with the studio cameras. 
Tapiit Live writes its own courses or can develop bespoke material for a particular company. Participants receive workbooks before the course, there are interactive elements through live and private chat and the ability to answer question and polls. Courses range from toolbox talks to maritime English, risk assessments, security and safety culture, as well as mental wellbeing – vital during a time when thousands of seafarers have been stranded at sea beyond their contracts due to travel restrictions.  
Turner predicts training will progressively go down the live stream route. "I did a presentation in India in February and told the shipping companies not to build any more classrooms because it was a complete waste of money. In five years, I believe live streaming will be the norm," he says.  "The days of sending people around the world for classroom training are gone. COVID gave people the confidence to live stream and that's only going to increase now." 
https://businesscloud.co.uk/events/cybersecurity-and-threat-actors-during-covid-19/
"We'll continue to use virtual teaching post-COVID" 
Universities across the UK have had to take traditional teaching online during the pandemic. The University of Bath says it already had key technologies in place to hold virtual classes, including virtual learning environment Moodle and Microsoft Office 365, including Teams, but has invested in extra training to prepare staff to use the tech for blending learning.    
The university has also purchased Zoom accounts to expand its webinar capacity and functionality, as well as a new digital assessment platform to enable students to take remote exams using their own devices, with extra investment going into webcams and microphones and specialist software to enable staff to make recordings.   
Students who returned after the summer holidays were due to learn via a combination of live online interactive lessons, independent learning and up to four hours of in-person teaching. For students unable to attend in person, the university has planned live two-way online activities such as online debates, presentations and discussions to encourage engagement, making use of virtual breakout rooms and polling to ensure attention is maintained. 
"Ensuring students retain a sense of community – be that those who are on campus or those receiving an equivalent educational experience at a distance – is an essential component of Bath's approach to blended teaching, as is a commitment to inclusive and accessible teaching that supports the needs of all students," says Dr Christopher Bonfield, technology enhanced learning manager (TEL) in the university's Centre for Learning and Teaching.  
He adds: "The University of Bath is committed to taking the best aspects of the blended teaching it will offer this academic year forward into a longer-term and sustainable approach, post COVID-19."  
Entertainment
"Our festival will be the most interactive yet" 
Organisers of the BFI London Film Festival had to rethink the two-week October event due to restrictions on gatherings. The 64th edition announced a "reimagined" offering in July, with 50 virtual premieres to be enjoyed by viewers at home. 
Over 12 days, it has been billed as its most accessible event to date, with work from more than 40 countries presented with an intro or Q&A from filmmakers and programmers, as well as online talks from filmmakers and actors and online salons to give audiences an opportunity to delve into themes.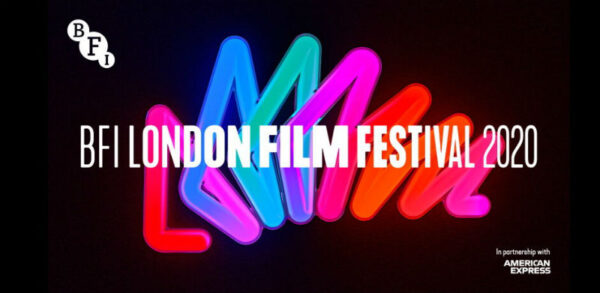 Audiences were made the official jury for the festival awards through online voting, with winners announced in a live online ceremony. It heralds a new era of bringing together filmmakers and film lovers, according to the BFI. 
"This has been such a period of uncertainty and change across the industry. When we embarked on a radical new plan for 2020, we stepped into unknown territory," says festival director Tricia Tuttle.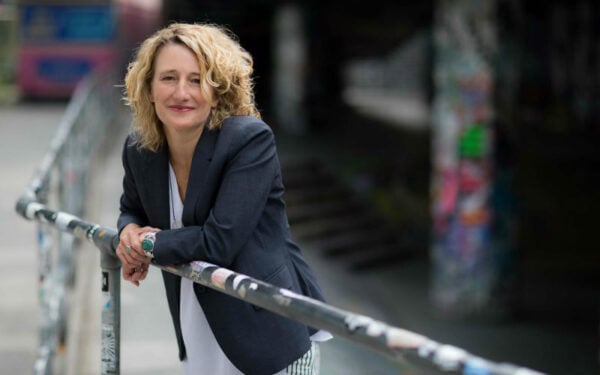 "We've been so encouraged by the adventurousness of filmmakers and rights holders, the unwavering support of our collaborators and the spirit of unity and experimentation. I feel like we have accelerated so many of our longer–term plans in just a few months – especially our desire to offer audiences across the UK greater access to the LFF. 
"We all want to be back in cinemas, seeing films on the big screen, together, immersed. But we also want to keep seeing new cinematic storytelling from all parts of the world, hearing different voices and perspectives."  
The tech
"Businesses could quickly accommodate need" 
As the EMEA director of field development for Equinix – the world's largest data centre company, headquartered in California – Matt George works to provide the digital infrastructure for some of the world's biggest digital content providers on earth.  
"When lockdown hit, all of a sudden home entertainment became incredibly important," he says. "Not only did we see increased requests for bandwidth, but we saw demand from companies that needed collaboration tools to support remote workforces.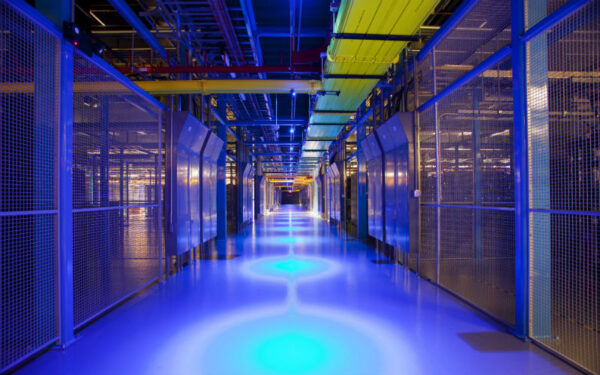 "We saw a significant demand for call centre staff to be able to work from home – thousands of people, which is something that never would have been thought of.  
"Using our centres meant these companies could expand very quickly to accommodate need because they weren't relying on physical architecture in their own locations, which isn't agile enough. This is a game changer for certain industries." 
Events