PropTech
Investment
XYZ Reality has raised £20m investment to fully launch its engineering-grade augmented reality solution and expand into the US. 
The London technology company was founded in 2017 and says HoloSite, which is used on construction megaprojects, will tackle a problem worth a potential £25 billion in the UK alone. 
Designed to enable an on time and on budget delivery of construction projects by eliminating building errors, HoloSite has been available to select customers through an early access programme and has already been used on projects totalling a value of over £1.5 billion over the last 12 months. 
With approximately 98% of construction megaprojects facing cost overruns or delays and 7-11% of project costs being spent on correcting errors, the solution directly addresses these issues. HoloSite, with its safety certified AR hardhat, cloud platform and in-built proprietary software, accurately positions high fidelity 3D design models on construction sites, enabling teams to build it right, first time.  
The technology system has been used on complex construction projects including data centres, pharmaceutical facilities and airports.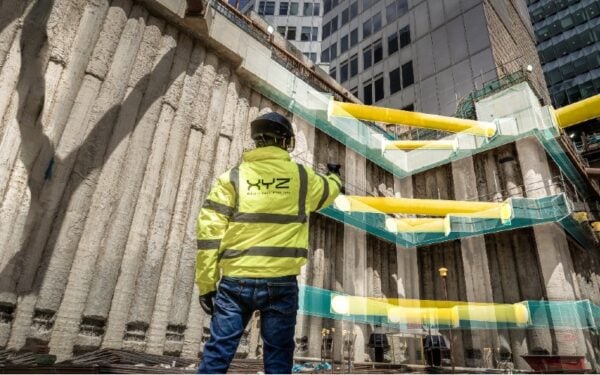 This funding, led by Octopus Ventures, will also be used to grow its London team to include key hires across technology, manufacturing, sales and marketing. 
David Mitchell, founder and CEO of XYZ Reality, said: "Today, we've developed the world's first Engineering-Grade AR solution helping construction teams identify errors in real-time, but really that's just the start of our journey.  
"The next phase is assisted reality, where our spatial computing technology will have the intelligence to automatically detect and report issues in the field. And ultimately, the goal is builders building from holograms.  
"Our vision of developing world changing products aligns with Octopus Ventures' mission of investing in companies that are powering the next industrial revolution. We look forward to building history." 
XYZ Reality also announced a new partnership with global consultancy and construction firm, Mace, for the construction of a hyper-scale data centre in Europe.  
With speed to market being particularly essential for mission critical builds, HoloSite's AR technology could have a significant role in supporting an accurate and time-effective build for Mace.