Investment
HealthTech
Xploro, a tech platform to deliver health information to young patients, is aiming to raise over £1.5 million to expand in the US following a funding round led by GC Angels last year. 
Founded as a solution to the lack of quality information available to prepare children for hospitalisation, Xploro uses age-appropriate language and interaction paradigms to reduce stress and anxiety around treatments and improve clinical outcomes.  
Featuring a user-centred design, tested by an Expert Advisory Board of twelve children with different experiences of hospitals, Xploro provides avatar chatbots, 3D interactive models of hospital environments and equipment and specific tools for parents and clinicians. 
The Christie Hospital in Manchester was an early adopter of Xploro with children undergoing proton beam therapy cancer treatment, and now the company is building commercial relationships with several healthcare providers in the UK, Europe and the far east.  
In January 2021, it was selected as the only company based outside of the US to take part in the first KidsX Accelerator programme, which supports early stage digital health companies to achieve product and business model validation in the paediatric market.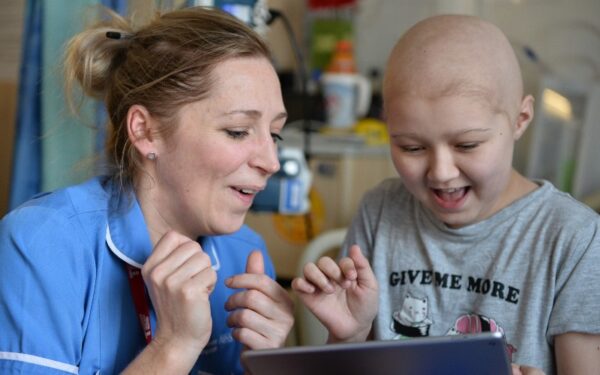 Xploro is raising a significant seed round of £1.5m to build on its upcoming trials with specialist US childrens' hospitals, including Boston Children's Hospital, secured as a result of the KidsX programme and establish a formal presence in the US market. 
This round follows a successful 12 months for Xploro. In May 2020, it secured an eventual £75,000 in funding from Innovate UK to develop new functionality to improve the flow of feedback from patients to the medical teams looking after them.  
In December 2020, it secured £150,000 from GC Angels to expand its design and development teams in Manchester, aiming to grow its headcount from 2 to 16 by the end of 2021. 
The funding that Xploro has received to date has enabled it to bolster its board with the appointment of Kevin McDonnell as Chair, who joined Non-Executive Director, Dr Peter-Marc Fortune, Consultant Paediatric Intensivist and Associate Medical Director at Royal Manchester Children's Hospital in December 2020.  
As Founder and CEO of Datalla Group, a global technology and strategy consulting firm, Kevin brings over 20 years international leadership and board experience building, scaling and growing healthcare, technology, digital and data companies, ranging from 50 to 2,500 people and revenues between £3m to £160m. 
Dom Raban, CEO and Co-founder at Xploro, said: "When the COVID-19 pandemic threatened our funding round in March 2020, Jess and the GC Angel's team's enthusiasm in securing new investors to complete the round was pivotal, so we're delighted that they're supporting this latest round.  
"With an established presence in the UK and prospects in Europe and beyond, this funding will enable us to strengthen our presence in the US market and continue building the platform as we scale up globally." 
Jessica Jackson, Head of Investment at GC Angels, said: "We are thrilled to have invested in Xploro at a crucial point in its inspirational journey delivering innovation in healthcare that is desperately needed by its users.  
"It's always rewarding to see disruptive tech businesses thriving while making a genuine social impact, and we're looking forward to supporting Xploro as it reaches new heights in the US and beyond."