MediaTech
Steve Cottam has a dream – to sit his London scale-up alongside the biggest names in the $155 billion videogames industry. 
After years of moving between the games industry and corporate IT, he founded Antstream Arcade back in 2013 to bring videogame streaming to the masses.
Billed as the world's largest collection of retro games, Antstream is a streaming platform featuring a dizzying array of more than 1,300 games which dominated the arcades, home computers and consoles of the 1980s and 1990s. 
"You're starting to see the games industry move towards streaming in quite a big way," the CEO tells BusinessCloud. "Look at what Microsoft is doing with Xbox [to enable people to play their games on mobile]. Sony has had a streaming service for a while on PlayStation. There's also Amazon Luna and Google Stadia.  
"Antstream sits alongside those companies. We've got a slightly different strategy in terms of our content; but as a service, I think you're going to see us grow quite rapidly to sit alongside some of these big players." 
With an eye-watering 3,000 games licensed for inclusion and plans to add PC and PlayStation titles to its app later this year, Cottam is not limiting Antstream to 2D games. 
The company – backed by Chinese internet giant Tencent as well as the grassroots of the gaming community through Kickstarter – saw instant 10x growth in December with the addition of an ad-supported free tier. 
"It was a real eye-opener for us to remove the barrier of a subscription," he acknowledges. "It really changed the perception of what we were doing. Previously, when we were subscription-only, we got quite a bit of pushback on that… games just weren't quite ready to say: 'I'm going to pay £9 a month for this service.'" 
He's probably right. Despite being an avid retro gamer myself – and having grown up playing many of Antstream's titles, from Pac-Man to Galaga, Bubble Bobble, Sensible Soccer and Mortal Kombat – at this point I couldn't justify adding a further subscription to my household outgoings on top of Spotify, Netflix and PlayStation Plus. 
Even the demise of emulator sites hosting free historic game files – the casualty of legal action from the likes of Nintendo – and the rising price of original hardware and software weren't enough to keep Antstream subscription-only.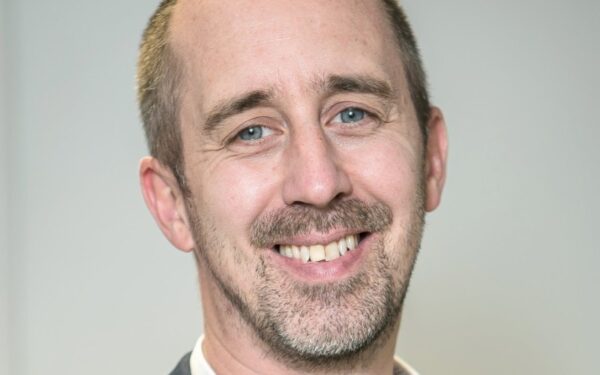 However, coming 18 months after launch, the decision perhaps also reflects Cottam's (pictured above) original founding principles. "My dream was to get this incredible content and make it instantly available to everybody – not just people who could download and configure emulators, or source the original hardware like yourself," he tells me after we show off the multiple old-school consoles we own on Zoom. "I wanted to make playing those games as easy as watching a video on YouTube.
"When Spotify came out, I realised I could get access to all this music I could never get on vinyl when I was a kid. Then when Netflix first came out, I binged on Star Trek… and it got me thinking about games. 
"Games are as much a part of my culture as music and movies; yeah, I could download an emulator and a ROM file illegally and play it, but that just didn't seem to be the right thing to do. Before Spotify, people had Napster, which almost normalised the idea that people were just downloading music illegally. 
"It's that accessibility that makes a difference: whether you're seven [years of age] or 70, you should be able to play Antstream without any hassle or technical knowledge. And it doesn't matter if you're on a mobile or PC or console or set-top box. We try and make the experience as simple as we possibly can." 
The app is simple to navigate and I see a whole host of my favourite games on the top menu. Opting to connect a PS4 joypad – you can also use PS3, Xbox or Switch Pro controllers – with three clicks I am up and running with a quick blast on Metal Slug.
Available on Windows, Mac, Android, Linux, Amazon Fire, Android and Android-powered Nvidia Shield, Antstream's licensing partners include Disney, Bandai-Namco, Taito, Atari and Warner Bros. As with Spotify, content owners receive a royalty when their games are played on Antstream. 
"The licensing of the games has probably been one of the hardest parts of the journey, but also the most rewarding," says Cottam. "It's been about five years' worth of globe-trotting, to be honest, to track down the licences and go and meet with the creators. 
"It's been hugely rewarding for me personally because in some cases I'm meeting my idols. I got to meet the creator of Manic Miner, Matthew Smith, which was a massive, massive deal for me." 
In an era of competitive gaming, a key attraction to Antstream is its regular tournaments. "We have a team of very clever people who add a wrapper to the games," says Cottam. "We make them more relevant to today's market. 
"One recent challenge was seeing how long players could survive in Asteroids without firing a single shot. I think I survived about 10 seconds after about 100 attempts… but those at the top of the leaderboard lasted for several minutes. I just don't know how they do it: they have incredible skill."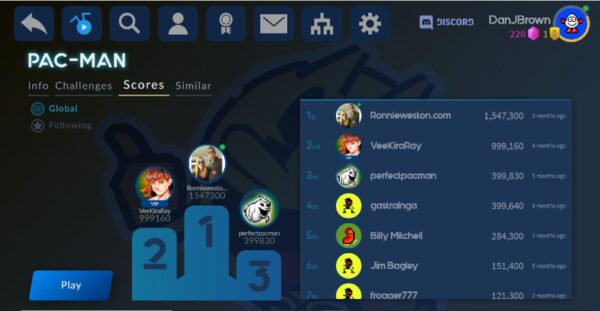 Turn-based challenges between friends – for example, how quickly can you clear the first level of Pac-Man – also show the firm's intention to promote family-friendly competitive play. 
Cottam expects its employee headcount of 35 to double in the next year – "if we meet all our metrics" – and is looking for more investment partners to help the firm achieve its ambitious growth plans.  
"Playing this forward five years from now, we see ourselves offering not just retro but modern games as well," he reveals. 
videogames