Companies included in the inaugural Greater Manchester Tech Climbers are set to create nearly 400 jobs over the next 12 months.
That's one of the conclusions of new data released to coincide with the announcement of the names included in the first ever Greater Manchester Tech Climbers.
A total of 19 companies were selected for the inaugural Greater Manchester Tech Climbers list, with seven making the ones to watch list.
The winners were announced at a sold-out event held at the HQ of Peak AI, hosted by Chris Maguire, executive editor of media partner BusinessCloud and TechBlast.
According to research:
77% of entrants to this year's Manchester Tech Climbers list are seeking growth capital;
66% of firms on the list have already received funding;
51% of entrants cited access to finance as their biggest barrier;
Over half would like to see more angel investors and venture capital support in the region.
The list is judged by the project partners, and looks at investment, impact, and innovation. Entrants submit a snapshot of their data which is also used to chart growth and insight into the businesses and their challenges.
Anna Heyes, founder of Tech Climbers and CEO of Active Profile, said: "Tech Climbers 2023 in Manchester has revealed exactly why we launched here this year.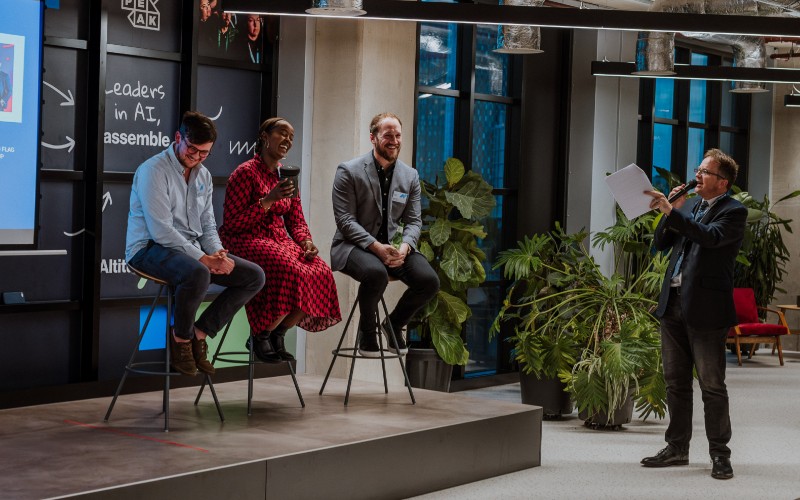 "The ecosystem is thriving, and there are challenges that companies are rising to across the board.
"The region is fast on the road to becoming the UK's biggest tech hub, driving millions in funding, and creating thousands of jobs, but there's still loads to be done together as a community.
"From the recent launch of the Turing Innovation Catalyst to Google launching its AI-driven Project Green Light in conjunction with Transport for Greater Manchester last week.
"It's a fantastic place to be, and we're privileged to be celebrating some of these incredible businesses as part of our 2023 Tech Climbers list."
Ayan Mohamed, founder of 2023 Tech Climber Digitech Oasis, added: "Manchester's tech scene is a dynamic landscape, and platforms like Tech Climbers provide not just recognition but a stage for collaboration, investment, and growth.
"We entered to share our story, but more importantly, to connect with fellow climbers, investors, and partners who share our vision of shaping the future through technology. This initiative is more than a list; it's a community, and we're proud to be part of it."
Ben Davies, founder of Vypr, also a 2023 Tech Climber, commented: "After a decade of raising nearly £10m of angel and institutional investment for Vypr, I can safely say Manchester has become an outstanding ecosystem for entrepreneurs to raise money for ambitious, scalable businesses.
"Events like Tech Climbers bring early stage and seasoned entrepreneurs together with the investment market to form new relationships and cement existing ones."
First launched in 2019, Tech Climbers created an inaugural list and celebration in Liverpool City Region.
The Tech Climbers mission is to showcase and celebrate scaling tech businesses in growth regions across the UK.
More than 150 people attended Tech Climbers Greater Manchester, which was sponsored by Brabners, Burns Sheehan, Marks & Clerk, MHA and TD SYNNEX, and compiled by Active Profile in association with BusinessCloud and TechBlast.