PropTech
An office PropTech startup aiming to blend WeWork and Airbnb has launched. 
Jarvo says it plans to solve the problem that many of us have working at home: our working day is rife with distractions, but we no longer wish to commute or sit in traffic.  
Jarvo is an online platform that allows homeowners to list their home workspaces online and professional guests book local workspaces by the hour with no lease commitments. 
The startup was founded last month by Daniel Hillman, who found working from home distracting, coffee shops noisy, and traditional coworking spaces too central to inner towns and cities. 
Following his previous property business going into administration and with the challenges many of us faced during COVID-19 lockdown, Daniel was forced to start over. Unsure about what to do next and with the arrival of a new baby daughter, he set about finding a solution to a big problem he had. 
"I could not find anything other than coworking spaces which were in the centre of town and expensive. I don't own a car and the idea of wasting time commuting 30 minutes either way didn't make any sense when I could otherwise spend that time with my family," he said.  
Out of frustration, Daniel (below) decided to approach his neighbour to see whether he could use one of his rooms. As he left his house, a lightbulb went off in his head and he immediately began searching for something that may exist already.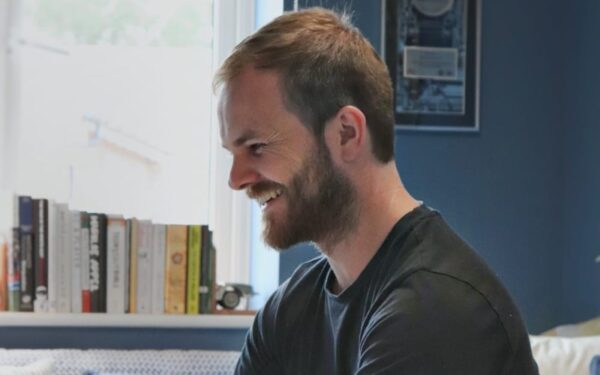 "The best I found was Airbnb, but it was far too expensive to also pay for the night and I only needed a small space for a desk and chair so made zero sense.  
"I figured if I built it for myself as a consumer, I could solve a problem and others may share that same problem." 
Jarvo has beta launched in Reading and Bristol but plans to expand to other areas soon.  
Homeowners are able to apply to be hosts. The company reviews each applicant to ensure they meet certain criteria and can offer basic amenities such as fast Wi-Fi, power outlets and bathroom access.  
The firm says all users go through a thorough Know Your Customer (KYC) process used by the likes of Revolut and Monzo banking to ensure every workspace is safe and secure. 
A single Jarvo workspace exclusively serves its registered users, who sign up for free. Workspaces can earn their hosts anywhere up to £1,000 per month based on location, number of workspaces and dates available.  
"Since launch, we have received a huge amount of interest from both professionals who want to book workspaces for themselves and businesses who want to provide their staff local workspaces whilst enabling remote work," Daniel said. 
Jarvo plans over the next few years to create a decentralised network of thousands of remote offices across the UK.