Leading FemTech Elvie has raised £58m in Series C funding.  
Founded in 2013 by CEO Tania Boler, the firm develops products to improve the lives of women. 
Its products include Elvie Trainer, an app-connected Kegel trainer that helps women strengthen their pelvic floor and Elvie Pump, the world's first silent wearable breast pump.  
In October 2020, the company brought to market two new breastfeeding products, Elvie Catch and Elvie Curve.  
Since the launch of Elvie Pump on the catwalk of London Fashion Week in September 2018, Elvie has experienced hyper-growth. The business grew 6x in 2019, almost doubled in 2020 despite widespread Covid disruption – and is on track to double again in 2021.  
The company launched 10 new markets across EU and Asia in the last 12 months and continues to see rapid sales growth in the US, the world's biggest breast pump market. 
The funding round was led by BGF, with further investment from funds and accounts managed by BlackRock Private Equity Partners and a consortium including Hiro Capital and Westerly Winds, plus existing investors Octopus Ventures and IPGL.  
"Elvie has already revolutionised every category it has entered – but we know that we have barely scratched the surface of what is possible for women's tech," said CEO and founder Tania Boler.   
"This further investment, alongside the wealth of expertise our new Board members bring, place Elvie in pole position to capitalise on the $50 billion FemTech opportunity – and that's only the beginning. 
"We won't stop until we have fulfilled our ambition to create the go-to destination for women's health at all life stages; providing sophisticated, accurate and personalised solutions."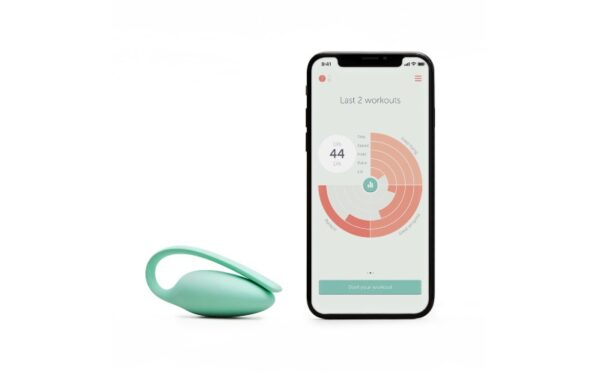 To bolster the existing senior team in the fast-growing FemTech market investors Daina Spedding, BGF, and Persefoni Noulika, BlackRock, will join the Elvie board. This follows the recent hire of Sarah Highfield, who joined as COO and CFO in September 2020 and was previously CFO of Costa Coffee. 
Spedding, investor at BGF, said: "BGF is delighted to lead this funding round into Elvie, which we regard as the best-in-class innovator in the FemTech sector with strong underlying market dynamics and truly global reach.  
"As an all-female BGF deal team, and leading investor in female-led scaleups, we admire Elvie's vision, strong track record and R&D capability which have brought a tangible positive impact on women's lives.  
"We are very excited to back Tania and her exceptional team to supercharge new product innovation and continued growth worldwide." 
Noulika, Director at BlackRock Private Equity Partners, added: "Elvie has established itself as a brand innovator within the women's health and wellness space and has already commercialised two breakthrough, patented and FDA-approved devices.  
"We are pleased to support Tania and Elvie's management team and help continue the company's strong growth momentum."