The customer experience (CX) is one of the main ways that brands use to differentiate themselves from one another, with two-thirds of marketers saying that this is a company's primary focus. This is likely to be work that pays off, since 94% of consumers who rate a company's CX highly are likely to become their customers. One key part of the customer experience is the management of their accounts, including account setup and login. If a consumer can't log in, they may not be able to complete a purchase, so it's clear that this step could affect a company's revenue. 
Customer Identity and Access Management (CIAM) is a tool that supports this aspect of the company and consumer interaction. It allows companies to capture and manage customer data so they can offer a level of personalisation to their products and services. Here are four ways that focusing on customer identity and experience can help your business grow.
1. Improves abandonment rate
If you have a complicated registration process, potential customers are less likely to complete it. However, using a CIAM that makes the registration process as simple as possible will minimise the abandonment rate. This could be accomplished by using something as simple as signing up through a social media account. By having a simple and smooth registration process, you can turn new users into potential customers.
2. Eliminates password resets
One area that customers loath to deal with is forgotten passwords. If you have a good password reset process, it should both be simple to sort out, as well as reassuring the customer that their information is secure. Consumers want to be able to reset their password without having to enter confidential information, with this taking no more than a minute or two. By using an email address, you make this process quick and easy, with only that customer able to access their account.
3. Increases annual spend
CIAM not only helps to ensure users are completing their purchases, but it can also convert these users into higher-paying customers. Research has shown that almost half of customers buy an item they didn't need, due to personalised recommendations. Furthermore, almost 40% of customers have chosen to buy a more expensive product than they intended to, with personalisation boosting your overall sales by almost 20%. By using a modern CIAM, you will be able to access clearer data, gaining a better understanding of user preferences. Through this, you can then build relevant marketing campaigns, driving sales up with both new and existing customers.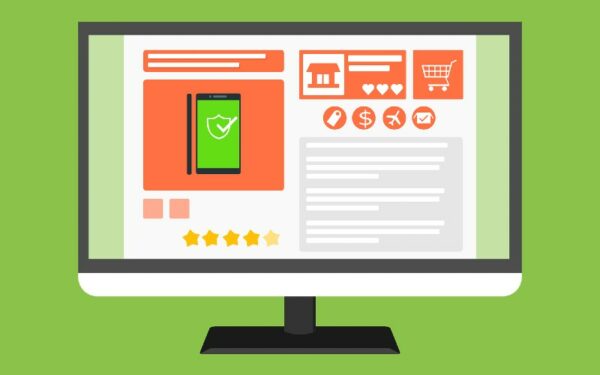 4. Attracts new customers
It takes 1/10th of a second to form a first impression about a person, with it taking even less for users to form an opinion about a website, with research showing your website has about 50 milliseconds to make a good first impression. From structure, colours, and fonts, how your website presents itself depends on many different factors. With better first impressions meaning potential customers spend longer on your website, this could increase the number of sales you make. Add in an easy to navigate CIAM and you should see a steady increase in your company's revenue.
It may seem like a lot of work when it comes to standing out from the crowd, but putting in the effort will pay off in the long term. By choosing to invest in your website, you are also investing in your current, as well as new, customers. By offering personalised tools, to designing a website that is easy to use and navigate, your annual revenue should grow.