Investment
A start-up aiming to 'modernise the spreadsheet' has raised £3 million seed funding. 
London-based Causal was founded in 2019 by Taimur Abdaal and Lukas Koebis with the vision of replacing Excel as the de-facto way to work with numbers on a computer.  
The seed round, led by Accel, with participation from existing investors Coatue, Passion Capital, Verissimo Ventures, Naval Ravikant, Varadh Jain and others, will be used to take the product to market. 
Causal says its spreadsheet formulas read like plain English – e.g. "Profit = Revenue – Costs" – it typically takes 100x fewer formulas in Causal to build exactly the same model in Excel. 
Once team members have set up their model and connected their data through integrations with the likes of Stripe, QuickBooks and Salesforce, charts and reports can be generated in one click.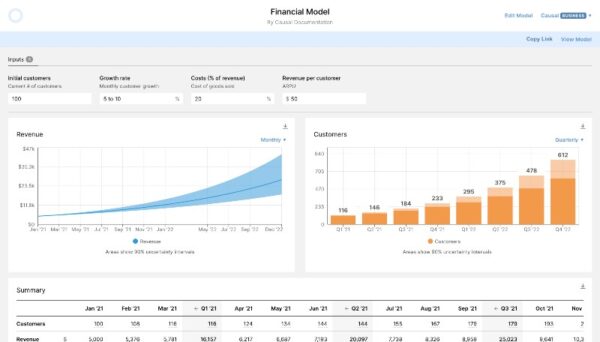 When users are done, Causal lets them share their model in an interactive dashboard where teams can collaborate in order to better understand the models themselves.  
"Business planning and forecasting should involve every team in a company, but the complexity of spreadsheets means that it's often siloed within finance," said Taimur Abdaal, CEO and co-founder at Causal.  
"We want to democratise this process with a truly horizontal product that every knowledge worker can use, and we're excited to have Accel join us on the next phase of our journey." 
Seth Pierrepont, Partner at Accel, said: "Many of us have felt the pain that comes with building and managing large spreadsheets across teams and data sources first–hand.  
"Taimur and Lukas are talented, product-focused founders who have taken the intuitive Excel-like interface that we're all familiar with, and supercharged it with data integrations, collaboration features, and high-quality visualisations.  
"Beyond that, they've leveraged their data science and mathematics backgrounds to offer sophisticated models out of the box, giving all users the ability to harness much more powerful predictive capabilities.  
"We're very excited to back the Causal team on the next phase of their journey and bring spreadsheets into the modern era."