Investment
HealthTech
A London start-up which is building a network of digital operating rooms has raised £27 million. 
Proximie, founded by Dr. Nadine Hachach-Haram in 2016, aims to save lives by sharing the world's best clinical practices. The platform combines human expertise with the power of augmented reality, machine learning, artificial intelligence and advanced telecommunications. 
Inside its operating rooms, every interaction is captured, digitised, catalogued and analysed.  
Proximie has enjoyed rapid growth over the last 12 months, having conducted over 10,000 surgical interactions in 300 hospitals in over 40 countries.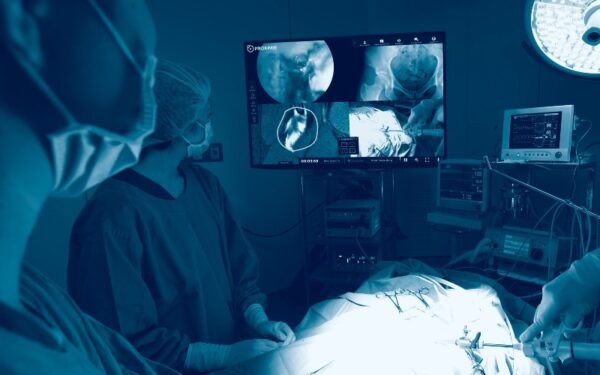 The Series B round was led by F-Prime Capital, with participation from new investors Questa Capital, Eight Roads, Maverick Ventures, and the support of existing investors Global Ventures, BECO Capital and Cedar Mundi Ventures. 
Proximie will use the proceeds to accelerate its expansion in the US and European markets. Significant investment will be directed toward commercial efforts, including new technology implementations, in addition to research and development. 
"We are delighted to be working with this distinguished group of new investors and are thrilled by the continued support from our existing shareholders," said Dr. Hachach-Haram.  
"This investment will fuel our growth and gives our platform the opportunity to revolutionise an important area of unmet need in the healthcare sector.  
"We aim to have a profound impact on surgeons and the patients they treat through connected surgical care, making care more efficient, effective, affordable and accessible.  
"Over the last 12 months, Proximie has grown exponentially, especially in the US, and we are enormously excited to continue our development so we can democratise access to the best possible healthcare worldwide." 
Jon Lim, Partner at F-Prime Capital, said: "Proximie is poised to become a clear global leader in digitising surgery, with the platform's value increasing as each new user and operating room joins the network.  
"Nadine's vision, informed by her ongoing work as a surgeon, has attracted and guided a stellar team with the potential to create one of the most connected, efficient, and impactful digital surgery networks in the world."