Investment
Retail
A California-headquartered provider of digital commerce protection plans further UK growth after securing $205 million in funding. 
Signifyd's commerce protection and optimisation solutions claim to guarantee fraud protection against all chargebacks, including those resulting from consumer abuse. 
The company employs 100 people in the UK. It recently opened a larger London base and operates a global R&D centre in Belfast. 
"We have significantly more than doubled revenues year on year in the region since opening the office in the UK back in October 2018," Ed Whitehead (below), Managing Director EMEA, tells BusinessCloud. "Currently about 36% of the orders we see across our network are from EMEA. 
"We have around 100 people across the UK, which includes our global R&D hub based out of Belfast, giving our European clients in time zone support across all the key functions including engineering, risk intelligence and data science as well as sales and customer support."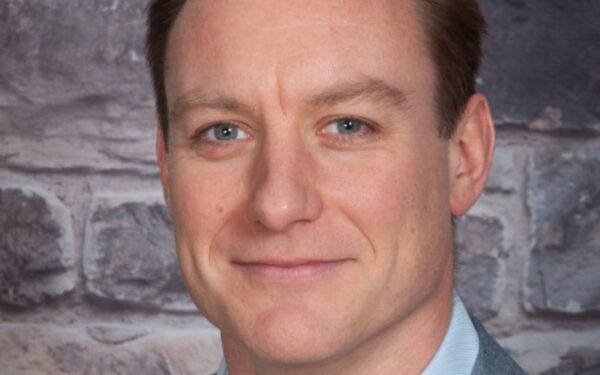 Asked why the UK is a key market for Signifyd, he replies: "It is, in itself, one of the largest eCommerce markets globally and then when you factor in the rest of Europe it is right up there in terms of opportunity.  
"Plus the payments landscape here is really exciting and changing rapidly with the introduction of the PSD2 legislation."  
Rather than putting a specific figure on growth targets, Whitehead says the aim is to "just keep growing the team, keep growing the revenue and keep onboarding more fantastic clients". 
He adds: "We have just opened a new and bigger office in central London, we have the R&D centre in Belfast plus we have a number of people working remotely across the UK already.  
"We will continue to put our 'success teams' where the clients are – and when we are able to get out and about again, we still find nothing replaces the energy and connection you can build by being with your clients face to face." 
The Series E growth equity financing was led by Owl Rock Capital, with participation by financial services provider FIS and investment management organizations Canada Pension Plan Investment Board (CPP Investments) and Neuberger Berman Investment Advisers.  
Their investment values the company, which was adopted by enterprise retailers such as Samsung, Lenovo, Lacoste, Quiksilver and Mango last year, at $1.34 billion.  
Santosh Marrivagu, head of UK & Ireland for popular mattress brand Emma, said: "In one of our strategically key markets we partnered with Signifyd in the midst of a once-in-a-century pandemic.  
"Within months, Signifyd was providing us with between 6% and 7% uplift. And we were serving customers better by making sure legitimate buyers were not being turned away." 
In 2020 Signifyd tripled its team in Europe, while it expects to hit a $200m revenue run rate in the next year. 
It says its latest investors 'point to strong pre-IPO credibility and momentum'. 
"Signifyd is mission-critical infrastructure for a growing number of retail's biggest and best-known brands," Owl Rock Managing Director Kurt Tenenbaum said.  
"They are poised to expand their position as the market leader in commerce protection just as rapidly shifting consumer preferences are driving an ecommerce inflection point we didn't think we'd see for several years.  
"We are excited about what the future holds for the company and are pleased to lead this investment and support the Signifyd team as they enter this next stage of strong growth."