Investment
A precision livestock trading and analytics platform has raised £12 million in a mixture of equity and debt funding. 
Breedr – based in Chichester, West Sussex, with bases in Exeter and London – was founded by Ian Wheal in 2019 and has already helped over 1,100 UK farmers transform their businesses through data analysis of more than 160,000 registered animals. 
Farmers on the platform can additionally buy and sell cattle via the Breedr Marketplace, with over 6,000 animals worth £4.5m having been traded since January 2021. 
Wheal grew up on a farm in Australia and set up the company to revolutionise outdated and inefficient agricultural practices by moving to individual animal management. 
Via the free app and platform, farmers can record everything they need to know about their animals on their phone or laptop. They can track metrics such as weight, genetics, health and medication to improve animal welfare and profitability over time. 
They can scan electronic ear tags, sync movements, record medicine use, store breeding and fertility information, and receive individual data analytics for each animal in real-time to improve efficiencies and reduce emissions. 
Its growth algorithm and benchmarking tools use this data to predict the future growth of animals, guiding farmers on how to grow healthier animals and plan finishing dates. 
The new funding, led by Investbridge Capital and which includes Breedr's recent crowdfunding round, will be used to develop new financial products and services for farmers in the UK then around the world.
The startup previously raised £5.2m from investors including LocalGlobe and Forward Partners.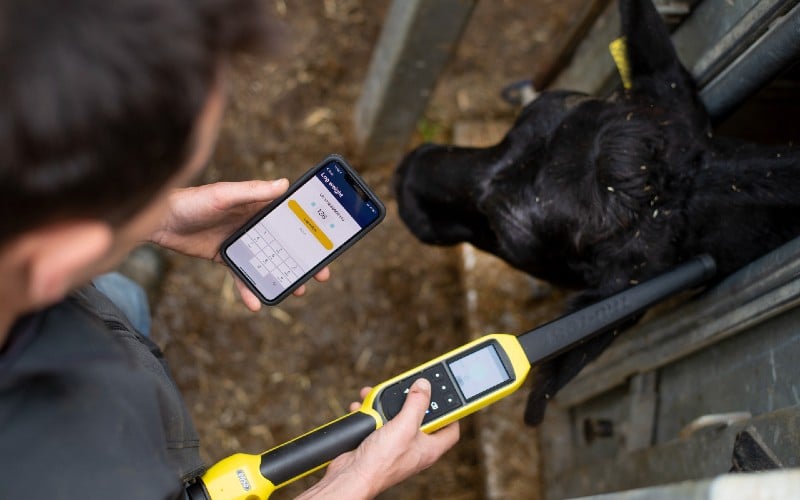 "We have created Breedr to put data at the heart of farming. By enabling farmers to grow healthier animals, we're transforming the industry: allowing farmers to use their animals to make investments in their farms, improve trading and provide more transparency to the supply chain – which is sorely needed in this under-invested industry," said CEO Wheal. 
"We're seeing the positive impact this is having already in the UK on helping to decrease methane emissions and improve cash flow for farmers and can't wait to expand this model across the world, starting with Australia and the US. 
"We're delighted to have the support of Investbridge Capital and our crowdfunding investors to help us expand Breedr to support even more farmers." 
Oliver Hogg, CEO at Investbridge Capital, said: "Breedr has built a truly innovative platform that is solving issues across the agrifood industry, from delivering key insights to farmers to help improve the care and growth of their animals, to its transformative cash-flow product, to providing transparency across the supply chain to meet the needs of retailers and consumers. 
"We're delighted to be supporting them for the next stage of their growth journey, particularly as they expand Breedr Impact and the overall Breedr model across the world."