Retail
After Peak topped our 100 eCommerce Trailblazers ranking, we asked co-founder and CEO Richard Potter about the sector's increasing use of artificial intelligence – and the impact of COVID-19
What led you and your co-founders to start up Peak?
We set up Peak to change industries, by providing every enterprise business with the opportunity to become AI-driven in the new era. It's our belief that, in the future, every company will need to be an AI company in order to succeed. To do this, we believe that there's a need to leverage your data and put it to work to its full potential, creating an AI for your individual business.
Most companies aren't going to be able to do this alone, and we felt like there weren't any tech companies out there that supported businesses on this crucially important journey. That's why Peak was born; to help companies become AI-driven in order to compete moving forward, and to democratise the power of data analytics and AI.
You clean, crunch and analyse data for clients. Can you give a practical example of this in action?
Peak has delivered some amazing results for our customers, particularly those working in the retail and consumer packaged goods (CPG) space. Some of our more notable results include delivering a 28% uplift in marketing revenues, a 4x increase in return on capital employed, and a 147 tonne reduction in CO2 emissions through optimised logistics and resource planning. This gives you an idea of how we're able to leverage enterprise-wise data in a way that drives tangible outcomes aimed at improving processes in specific business functions.
At a high level, we achieve these results by ingesting and unifying data sources from across the business, as well as data from any relevant third-party sources. From this data, our AI generates predictions, recommendations and categorisations to help businesses. A marketing-focused example is our work with Footasylum. AI informs them which customers are in market, what they're likely to buy, how much they want to pay, lifetime value, churn risk, comms preferences – the list goes on!
With this knowledge, which is only achievable by having AI leverage your data at scale and speed, they know what message to send and when, what products to serve, how much to pay for new customers, and how to reach them.
Why is creating long-term partnerships with clients key to Peak's business model?
Our product gives a company everything it needs, from a technology perspective, to make the leap to becoming AI-driven. However, there's more to our approach. While the major cloud service providers, as well as other vendors, offer AI tools to allow data science teams within enterprises to "self serve", the vast majority of enterprises do not have such data science teams.
That's why we also work in true partnership with our customers, giving them full AI capability by implementing and supporting them on that journey through access to our own data science team and world-class engineers.
Why is the retail sector particularly suited to your platform?
In retail, it's becoming increasingly apparent that AI is now critical to a business' future success, rather than being a "nice-to-have." If you look at those who are thriving in today's market, they're all agile businesses who have taken a data-first approach from day one.
As an industry, retail is ripe for AI adoption. Given the vast amounts of data a retailer produces, the potential AI technology brings the industry is huge. Our work with the likes of boohoo, ASOS and Footasylum demonstrates this, with these businesses achieving game-changing outcomes from taking an AI-driven approach.
However, for many retailers, being in a position to successfully adapt – and derive value from – AI is challenging, if not impossible. Peak's aim is to help businesses make that leap as effectively and as easily as possible.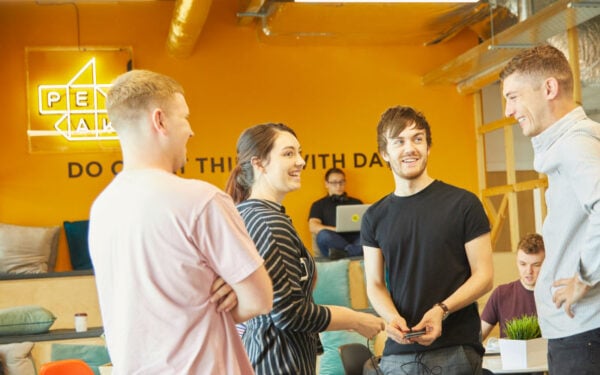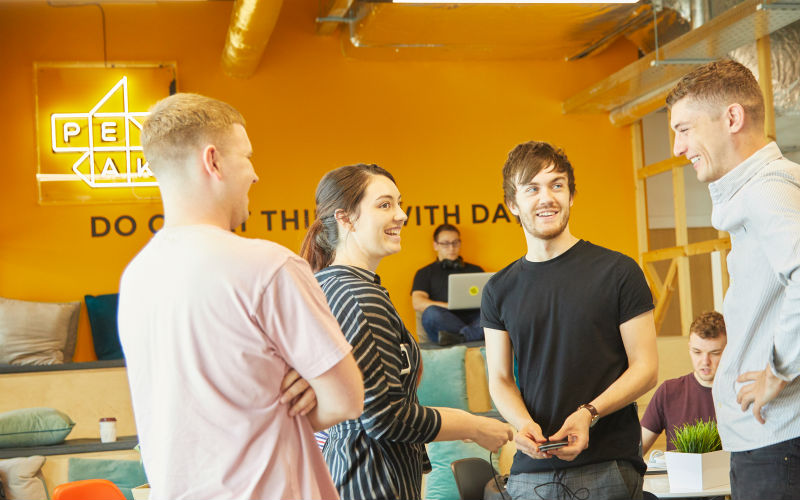 How has Peak helped retail and eCommerce businesses navigate the unique circumstances thrown up by COVID-19?
Commercially, we sped up the release of several products that were designed to save our customers money and help them in these difficult times. These products focused on enabling our customers to be more efficient whilst still growing their sales, and were targeted specifically in the marketing, advertising and PPC optimisation space.
How did your own business respond to lockdown?
The onset of the pandemic changed Peak in several ways. The biggest change was obviously operationally, as we had to shift from being an office-centric team towards a remote working model. We made the decision to switch to working from home a few weeks before it was enforced by the government, so we've been remote for the vast majority of the year.
This was a change to the core of our operating model, our company rituals, our company culture and how we interact with each other, so that was a huge transition for us. It's been a learning curve for the whole business, and we've introduced new measures to support the team through this process, which has been difficult for some as not everyone is really set up to work effectively from home.
What is/will be your WFH policy in 2021 and beyond?
Obviously, being able to work from home does give employees more flexibility – not to mention shorter commutes! – so it's something that will continue to be a part of life at Peak going forward.
I'm not sure if the traditional office model – coming in Monday-Friday, 9-5 – will have a place in the near future, but we will be reopening the office as fully as possible soon as it's safe to do so. It'll be up to our employees how and when they use the office as everyone works in different ways and has different commitments.
Has the pandemic altered the course of Peak itself in any way?
The pandemic has acted as a huge accelerator of underlying change that already existed. For instance, people working over Zoom, e-commerce surging in popularity, or a rise in cloud computing solutions. In our case, the pandemic has accelerated the need for businesses to make that shift to becoming data-driven and highly-optimised.
Businesses are now more aware of the need to be more resilient and agile to deal with shock events such as the pandemic. In short, we feel like our market opportunity has been accelerated forward, and has gotten much bigger in the medium term; which, in turn, has impacted our company strategy and growth trajectory.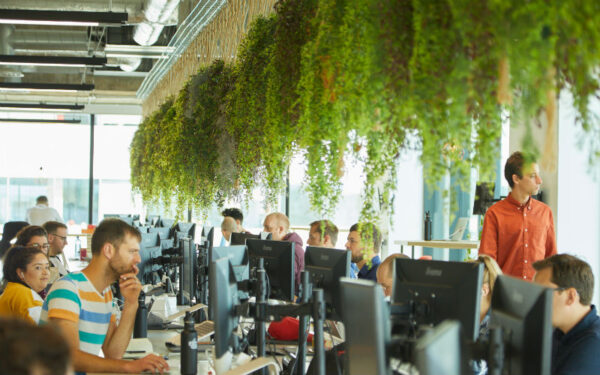 How do you see the retail/eCommerce sector evolving in the medium- and long-term as a result of COVID?
A number of retailers who we're speaking to are still focused solely on navigating the short-term operational challenges caused by the pandemic. Looking at the bigger picture and planning for the long-term might seem like a luxury, particularly when you factor in the continued uncertainty of Brexit, but it's never been more important to look ahead as a retailer. Those who do this and prepare effectively will be in a better position to reap the rewards when the dust does begin to settle.
In terms of sector evolution, obviously the growth of e-commerce, subscription services and home delivery will accelerate further as customers become more used to convenience. Online competition will be tougher, and there'll be a real need for e-commerce businesses to be as optimised as possible in order to stand out from the crowd and keep their customers happy. Next day delivery, for example, is now considered the norm for many, and is something that is expected of brands.
I suspect we'll see more bricks and mortar closures, with not every business able to survive the impact of COVID-19. However, they may live on as online-only brands – we've already seen this trend begin to emerge in 'normal times' with the likes of Maplin and Toys R Us closing their doors only to be acquired and relaunched virtually later down the line.
On this topic, the concept of retail stores could shift entirely, with stores seen more as hubs for online fulfillment. This could well become the end game for all physical retail, at some point in the future. Next is a great example of this, with its annual reports reaffirming its commitment to keeping "loss making stores" open to help support delivery-to-store and ship-from-store processes.
What are your hiring plans for 2021?
We're on a rapid growth trajectory, and continually expanding our team is critical to the success of our mission. There's currently 150 of us working at Peak, and the plan is to reach 250 by the end of 2021. We want to continually push the bar on talent and not feel like we're compromising on the quality or capability of people in the team that we've worked so hard to build! So we want every new person who joins Peak to be additive to the capability of the business and its culture. It's an exciting time!
How do you go about building a cohesive team culture?
Our mission at Peak is twofold. We're here to help businesses do great things with data, but also to build an amazing company that our team loves being a part of. At the centre of this is the culture that we've worked hard to build and protect as we've grown the business. This is something we place a huge importance on at Peak.
Protecting and scaling a culture as we become bigger as a business and enter new countries and territories is a big challenge, but one we need to overcome as people and culture are our secret weapon. We're guided as a business by our six core values; Peak employees must be open, straightforward, responsible, smart, curious and driven.
With a flat structure and open communication channels, we've created a culture of innovation where everyone is invested in Peak's success and has ownership over their role.