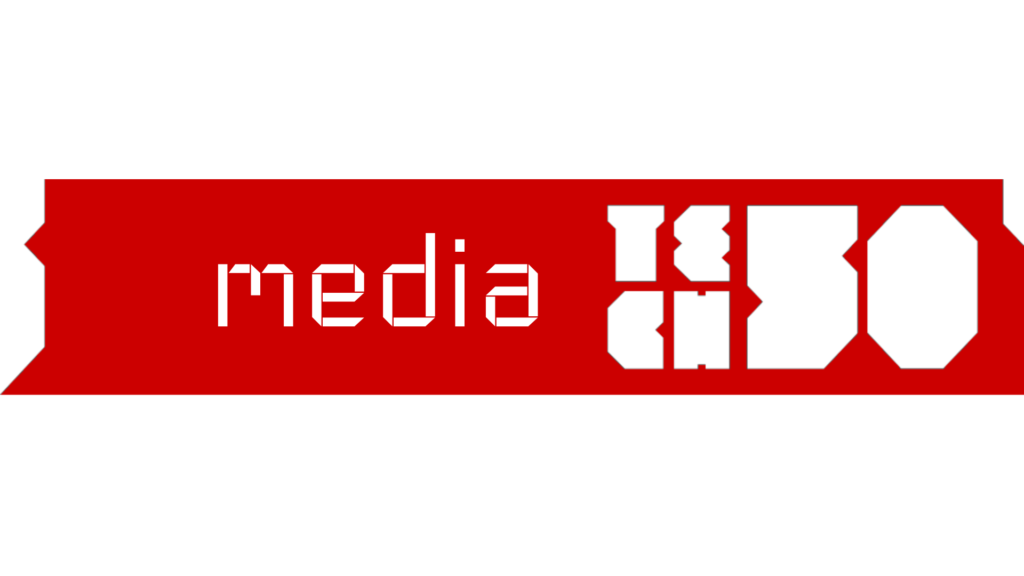 It's time to help decide BusinessCloud's inaugural MediaTech 50 ranking.
The new annual ranking celebrates the UK's most innovative startups, scaleups and established firms creating original technology to transform production and delivery of media and the arts – from music to podcasts, radio, video, film and the written word.
We have shortlisted 91 firms for potential inclusion. The final MediaTech 50 ranking will be determined by a combination of reader votes and selections from an independent judging panel.
You can cast your vote until 23:59 on Sunday 3rd April. Browse the shortlist below and vote for the company you believe to be the most innovative.
The final MediaTech 50 ranking – supported by digital transformation experts Sputnik Digital – will be published online on Monday 25th April. Subscribe to our daily email tech innovation newsletter via the dropdown below when you vote to be among the first to see the results.
Your vote
Voting has now ended
MediaTech 50 shortlist
| Company | HQ | Region | Description |
| --- | --- | --- | --- |
| 7digital | Camden | London | Digital music licensing and management solutions |
| Admix | Camden | London | Programmatic monetisation platform for in-game advertising |
| Aerodrums | Liverpool | North West | Revolutionary air-drumming instrument |
| Aflorithmic | Southwark | London | Personalised audio experiences using AI |
| Alpacr | Cardiff | Wales | Social network for adventure-seeking travellers |
| Antstream | Southwark | London | Retro game streaming platform |
| Audio Analytic | Cambridge | East of England | Sound recognition software |
| AudioScenic | Southampton | South East | Immersive 3D sound technologies |
| Audoo | Islington | London | AI-powered monitoring tech for music royalties |
| Beem | Westminster | London | Recreates humans in augmented reality |
| Bibblio | Islington | London | AI-powered content discovery tools |
| BidStack | Hackney | London | In-game ad platform |
| Blackbird | Merton | London | Cloud-native video editing and publishing platform |
| Blippar | Southwark | London | Augmented reality, artificial intelligence and computer vision |
| Brandwatch | Brighton | South East | Structures social media data |
| Ceres Holographics | St Andrews | Scotland | Holographic AR solutions |
| CGHero | Manchester | North West | Collaborative marketplace for CGI content creation |
| Codices | Penryn | South West | Live interactive video broadcast platform |
| Condense Reality | Bristol | South West | System capable of streaming live sports in volumetric 3D to AR and VR headsets |
| Cooperative Innovations | Leeds | Yorks & Humber | Immersive technology tools for play, exploration and learning |
| Covatic | Birmingham | Midlands | Empowers media companies to leverage user context data |
| Crowd Network | Manchester | North West | Podcast platform |
| Curio | Hackney | London | Creates audio versions of journalism from leading publications |
| DeltaDNA | Edinburgh | Scotland | Game analytics and personalised marketing |
| Dimension | Gateshead | North East | Volumetric production studio for digital humans and XR content |
| Discover Film | Westminster | London | Tech platform for short movies |
| Entale Media | Kensington and Chelsea | London | Podcast platform which uses AI to surface info related to the content as you listen |
| Factmata | Tower Hamlets | London | AI scoring system for accuracy of online content |
| Filmstro | Brighton | South East | Royalty-free music creation app |
| FlairBox | City of London | London | Platform linking actors and performers with roles |
| Flix Premiere | Westminster | London | Streaming platform for indie films |
| Fracture Reality | Hove | South East | Behind online mixed reality platform JoinXR for data-intensive collaboration |
| FXhome | Norwich | East of England | Creative software for filmmakers |
| Gorilla In The Room | Brighton | South East | AR and VR research tech |
| Gravity Sketch | Lambeth | London | 3D design and modelling software |
| HateLab | Cardiff | Wales | Uses AI to identify and counter online hate speech and crime |
| Holovis | Hinckley | Midlands | Sensory immersive and mixed reality experiences |
| Holoxica | Edinburgh | Scotland | 3D holographic visualisation solutions |
| Igloo Vision | Craven Arms | Midlands | Immersive 360-degree projection environments |
| Immotion | Salford | North West | Immersive virtual entertainment experiences |
| Improbable | Westminster | London | Games tech company behind powerful SpatialOS platform |
| iSize Technologies | Tower Hamlets | London | Intelligent video streaming with advanced machine learning |
| Krotos | Edinburgh | Scotland | Sound design tech |
| Label Worx | Kingston upon Hull | Yorks & Humber | Tech service provider to the dance music industry |
| Landmrk | Southwark | London | Mixed reality geolocation content discovery platform |
| Lickd | Westminster | London | Claims-free music-licensing start-up for YouTube |
| Lifescore | Salisbury | South West | Uses AI to adapt music to listener's environment |
| Liopa | Belfast | Northern Ireland | Lip-reading technology |
| Logically | Brighouse | Yorks & Humber | AI to detect misinformation and combat fake news |
| MagicBeans | Watlington | South East | Behind 3D spatial audio platform Roundhead |
| Mativision | Barnet | London | Platform for interactive live 360 video and VR experiences |
| Mixcloud | Tower Hamlets | London | Audio streaming platform for music |
| Multiview Media | Westminster | London | Streaming platform allowing fans to select from multiple camera angles |
| One Media iP | Iver Heath | South East | Digital music rights acquirer, publisher and distributor |
| Papercup AI | Hackney | London | AI language translation tool for voice used in video and television industry |
| Parlia | Westminster | London | Wikipedia of opinions' fighting misinformation |
| Paus TV | Selby | Yorks & Humber | Streaming platform for indie films which allows virtual tips from fans |
| Permutive | Islington | London | Data platform for publishers built using edge computing |
| Picfair | Hackney | London | Image licensing marketplace |
| PixelMax | Manchester | North West | Immersive communications platform which brings virtual world to life |
| Polystream | Guildford | South East | Immersive in-game spectator experiences |
| Radio.co/Podcast.co | Manchester | North West | Cloud-based live-streaming platform for radio and podcasts |
| Retinize | Belfast | Northern Ireland | Studio behind immersive tech software including fast-turnaround animation product |
| ROXi | Islington | London | Music streaming platform |
| Sceenic | Westminster | London | APIs to allow people in different places to watch streams together socially |
| Screach | Newcastle | North East | Live sports streaming platform |
| ScreenHits TV | Kensington and Chelsea | London | Aggregator for streaming services |
| Seenit | Islington | London | Crowdsourced video platform |
| Sentric Music | Liverpool | North West | Independent music publisher with royalty collection platform |
| Serelay | Harwell | South East | Verified video capturing tech for media |
| Simul Software | Liverpool | North West | Real-time sky and weather rendering for video games |
| Simworx | Kingswinford | Midlands | Media-based attractions and motion simulation technology for theme parks |
| skignz | Middlesbrough | North East | Geolocation based augmented reality platform |
| SonicData | Saffron Walden | South East | Can identify music, social media, advertising, TV, games and film from sound alone |
| Speech Graphics | Edinburgh | Scotland | Software delivering speech animation and lip sync from audio alone |
| Speechmatics | Cambridge | East of England | Machine learning and automatic speech recognition |
| Subly | Islington | London | Automatically translates and transcribes subtitles |
| Synchtank | Southwark | London | Rights management and royalty accounting solutions for music and media industries |
| SYNCR | Wolverhampton | Midlands | Helps artists get music featured on film and TV |
| Synthesia | Westminster | London | Generates professional-looking AI videos from text |
| The Creative Passport | Havering | London | Verified digital ID allowing musicians to manage their own information |
| Viddyoze | Preston | North West | Create a unique video animation in three simple clicks |
| VIKA Books | Bristol | South West | Publisher using immersive technologies to include sign language in its books |
| VISR VR | Hull | Yorks & Humber | Mixed reality expert working with Microsoft and Google |
| VividQ | Cambridge | East of England | 3D holograph technology |
| Vochlea | Southwark | London | Use your voice to create music from any instrument |
| vTime | Liverpool | North West | Virtual reality social network |
| Xpllore | Manchester | North West | Platform for streaming data-heavy VR and AR to devices via 5G |
| Zephr | Hackney | London | Identity, subscription and paywall solutions for media brands |
| Zerolight | Newcastle | North East | Creates 3D modelling and immersive experiences for brands |
| ZOO Digital | Sheffield | Yorks & Humber | Cloud-based dubbing, subtitling, localisation and distribution services for TV and movies |