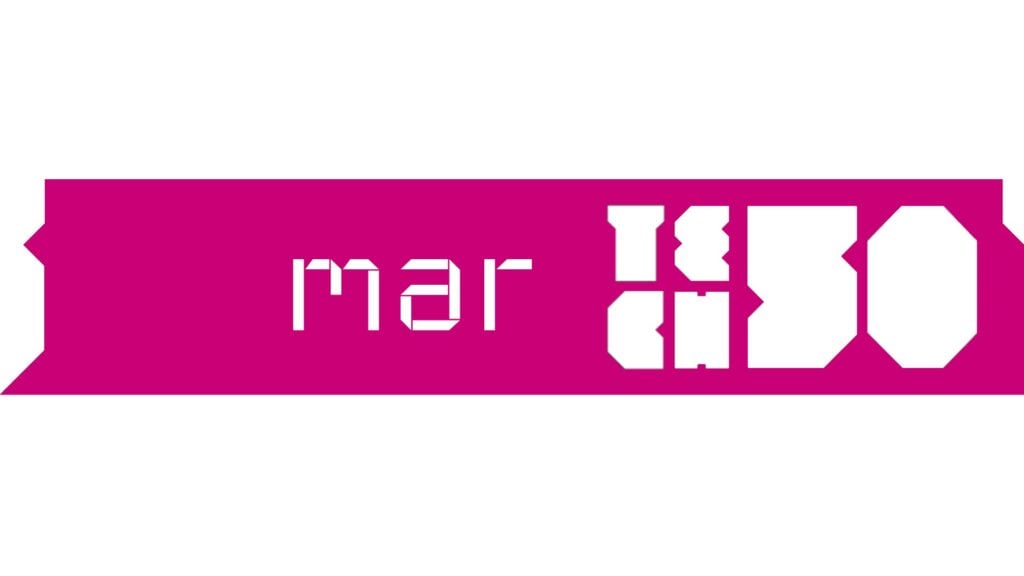 It's time to help decide BusinessCloud's inaugural MarTech 50 ranking.
The new annual ranking celebrates the UK's most innovative startups, scaleups and established firms creating original technology for marketing.
It is running alongside the inaugural RetailTech 50, which will celebrate the UK's most innovative retail technology businesses. You can access the RetailTech 50 voting page here.
We have shortlisted 115 firms for potential inclusion. The final MarTech 50 ranking will be determined by a combination of reader votes and selections from an independent judging panel.
You can cast your vote until 23:59 on Sunday 27th February. Browse the shortlist below and vote for the company you believe to be the most innovative.
The final MarTech 50 ranking – supported by digital transformation experts Sputnik Digital – will be published online on Monday 21st March. Subscribe to our daily email tech innovation newsletter via the dropdown below when you vote to be among the first to see the results.
Your vote
Voting has now closed
MarTech 50 shortlist
| Company | HQ | Region | Description |
| --- | --- | --- | --- |
| 3radical | Bristol | South West | Audience engagement platform |
| 51 Degrees | Reading | South East | Device detection and geolocation data services |
| A Million Ads | Hackney | London | Delivers millions of personalised audio adverts via integration with streaming services |
| Access Intelligence | Camden | London | Marketing SaaS platform |
| Adimo | Glasgow | Scotland | Connects content to commerce to make marketing shoppable |
| Adludio | Camden | London | Data-driven mobile advertising platform |
| Admix | Camden | London | Integrates product placements inside videogames |
| Adthena | Islington | London | Search intelligence for marketers |
| ADXBA | Manchester | North West | Digital signage solutions for advertisers |
| Adzooma | Nottingham | Midlands | Digital marketing software |
| Airship | Sheffield | Yorks & Humber | Hospitality loyalty engine including Toggle automated giftcards |
| Airtime Rewards | Manchester | North West | Rewards shoppers with mobile credit or data |
| Attest | Hackney | London | Software-as-a-Service platform for market research |
| Bidnamic | Leeds | Yorks & Humber | AI to boost Google Shopping performance |
| Bidstack | Hackney | London | Provides technology for advertising within videogames |
| Blis | Westminster | London | Location-based programmatic advertising platform |
| Brandbassador | Hackney | London | Ambassador marketing management app for eCommerce brands |
| Brandworkz | Islington | London | Brand management platform |
| Canddi | Manchester | North West | Software to understand who is visiting your website |
| Captify | Westminster | London | Consumer search behaviour analysis |
| Chattermill | Tower Hamlets | London | Real-time customer feedback analytics |
| CitizenMe | Westminster | London | Ethical marketing technology which anonymises users' data |
| CLICKON | Westminster | London | Creative production and marketing technology platform |
| Cognism | Richmond upon Thames | London | International sales intelligence provider |
| Concured | Kensington and Chelsea | London | AI-powered strategy platform for marketers |
| Coniq | City of London | London | Customer engagement and loyalty solutions |
| Conjura | City of London | London | Analytics and data science for customert acquisition |
| ContentCal | Hackney | London | Social media and content planning platform |
| CoverageBook | Brighton | South East | PR reporting tool |
| Crisp | Leeds | Yorks & Humber | Protects brands' reputation on social media |
| Cyance | Witney | South East | Predictive analytics platform |
| DeepCrawl | City of London | London | Technical SEO platform |
| Digitonic | Glasgow | Scotland | Smart mobile marketing tech |
| Doopoll | Cardiff | Wales | Tool for anonymous real-time surveys |
| Dotdigital | Southwark | London | Email marketing automation services provider |
| Dream Agility | Ramsbottom | North West | AI software to optimise paid search and lead generation |
| Driftrock | City of London | London | People-based lead generation software |
| Duel | Southwark | London | Brand advocacy platform |
| Eagle Eye | Guildford | South East | SaaS platform for driving customer acquisition, engagement and loyalty |
| Ecrebo | Reading | South East | Personalised offers at point-of-sale on paper and digital receipts |
| Edited | Camden | London | Analytics for fashion retailers |
| Endless Gain | Manchester | North West | Conversion optimisation through facial analysis and eye tracking |
| Filmily | Totnes | South West | Automatically curates films from events based on fan-based content |
| Flux | Tower Hamlets | London | Itemised digital receipts, cashback and offers |
| Force24 | Leeds | Yorks & Humber | Marketing automation |
| Fresh Relevance | Southampton | South East | eCommerce marketing personalisation platform |
| Gener8 | Westminster | London | Web browser allowing people to control and earn from their online data |
| Genflow | Hackney | London | Influencer brand-building agency with eCommerce and mobile tech platform |
| Good-Loop | Edinburgh | Scotland | Ethical advertising tech for retailers |
| Growth Intelligence | Camden | London | Data science to predict demand and purchasing behaviour |
| GWI | City of London | London | Consumer insight data for marketing |
| Hertzian | Truro | South West | AI to identify insights from customer feedback |
| HTK | Ipswich | East of England | Personalised loyalty marketing software |
| Hurree | Belfast | Northern Ireland | Marketing segmentation software |
| Hyper Group | Leeds | Yorks & Humber | AI-powered customised marketing for retail |
| Illuma Technology | City of London | London | Improves advertising campaign performance without using personal data |
| Influencer | Westminster | London | Behind data-driven influencer marketing tech platform Waves |
| InfoSum | Basingstoke | South East | Decentralised marketing infrastructure provider |
| Inspired Thinking Group | Birmingham | Midlands | Behind CanopyCloud marketing execution platform |
| IQBlade | Liverpool | North West | Market intelligence platform |
| Kumulos | Dundee | Scotland | Push notifications solution provider |
| Lead Forensics | Westminster | London | Provides full contact details for website visitors |
| Leaf | Newcastle | North East | Creates growth marketing tools for eCommerce |
| Localistico | Westminster | London | Local marketing and analytics platform for bricks-and-mortar retailers |
| LoopMe | Camden | London | AI to maximise mobile ad effectiveness |
| LoyalBe | Belfast | Northern Ireland | Data-driven marketing platform |
| LoyaltyLion | City of London | London | Data-driven loyalty marketing platform |
| Miappi | Southwark | London | AI-powered content marketing for global brands |
| MiQ | Camden | London | Programmatic media solutions for marketers and agencies |
| mmi Analytics | Richmond upon Thames | London | Specialist provider of beauty industry insights |
| MPP Global Solutions | Warrington | North West | Smart subscriber management and billing platform |
| Nomadix Media | Glasgow | Scotland | Wearable digital advertising solutions |
| Novatiq | Cwmbran | Wales | Monetises first-party intelligence without compromising personal data |
| Octaive | Westminster | London | Conversational media' connecting consumers with brands |
| Ometria | Hackney | London | Predictive eCommerce marketing software |
| OnePulse | City of London | London | Platform connecting businesses and consumers through market research |
| ONVU Retail | Hounslow | London | Business intelligence within retail stores |
| Personify XP | Westminster | London | Anonymous personalisation experience platform |
| Phrasee | Lambeth | London | AI which helps companies with their marketing language |
| Playrcart | Hackney | London | Enables transactions directly within an advertising asset |
| PPC Protect | Bolton | North West | Google ads click fraud prevention |
| Programmai | Hackney | London | Predictive tech to help brands acquire new and repeat customers |
| Purple | Oldham | North West | Wi-Fi and location SaaS analytics and marketing tools |
| Realeyes | Westminster | London | Uses facial expression data to understand consumer response to online advertising |
| RealityMine | Manchester | North West | Tracks consumers' behaviour across multiple devices and platforms |
| Regital | Manchester | North West | Programmatic marketing specialist |
| Relative Insight | Lancaster | North West | Language analysis helping retail brands connect with customers |
| Reviews.io | Leicester | Midlands | Customer feedback review platform |
| Revlifter | Camden | London | AI deals personalisation platform |
| Ruler Analytics | Liverpool | North West | Automatically ties revenue back to marketing campaigns and channels |
| SaleCycle | Rainton Bridge | North East | Remarketing tech to increase conversions and recover sales |
| Smartzer | Tower Hamlets | London | Makes brands' videos interactive and shoppable |
| Snowplow | City of London | London | Behavioral data platform |
| SoPost | Newcastle | North East | Online advertising platform allowing companies to offer customers sample products |
| Spirable | City of London | London | Personalised video marketing automation |
| Stampede | Edinburgh | Scotland | Smart marketing tools for hospitality businesses |
| Streetbees | Hackney | London | Global human intelligence platform |
| Swapi | Islington | London | Loyalty e-wallet platform |
| Syrenis | Daresbury | North West | Compliance and marketing intelligence tech |
| The Insights Family | Manchester | North West | Tech-enabled marketing intelligence around kids and parents |
| TrouDigital | Southampton | South East | Cloud-based digital signage solutions |
| TruRating | City of London | London | Real-time ratings on products and services |
| UNiDAYS | Nottingham | Midlands | Connects brands with students by offering discounts |
| Ve Global | Westminster | London | Connected customer engagement solutions for eCommerce businesses |
| Vidsy | Tower Hamlets | London | Video advertising production platform and global creator network |
| VIOOH | Westminster | London | Tech platform for out-of-home advertising |
| Vypr | Manchester | North West | Predictive consumer behaviour intelligence |
| WatchMyCompetitor | Southwark | London | Automatic monitoring of competitors, clients, regulators and partners |
| WeGift | City of London | London | Digital rewards platform |
| White Label Loyalty | Leeds | Yorks & Humber | Turns bank cards into loyalty cards |
| wordnerds | Gateshead | North East | Advanced linguistics and AI to analyse customer feedback |
| Wowcher | Islington | London | Discount eCommerce marketplace |
| Yieldify | Tower Hamlets | London | Predicts behaviour to optimise customer experience |
| Zappi | Camden | London | Automated consumer insights platform |
| Zymplify | Portstewart | Northern Ireland | Automated marketing platform |