The Leeds City Region Tech Climbers 2022 List, celebrating the growing stars of the area's burgeoning tech sector, can be revealed.
The inaugural 20-strong cohort showcases and celebrates top-performing technology-led businesses that make Leeds one of the UK's most exciting tech destinations.
Judges considered nominations from businesses which demonstrate significant operations in Leeds City Region, are providing a unique tech solution to an existing problem and creating disruption in their target sectors.
The 2022 list also includes the region's Ones to Watch – six up-and-coming businesses that are active in the region and on course for great success in the future.
The lists were revealed during an exclusive event at Nexus on Tuesday April 5th.
Run in association with BusinessCloud and Active Profile, the partners for Leeds City Region Tech Climbers 2022 are Hill Dickinson, Mercia Asset Management, Avison Young, BDO, Nexus, University of Leeds, West Yorkshire Combined Authority, Leeds Digital Festival 2022, Tech Nation and ZUT.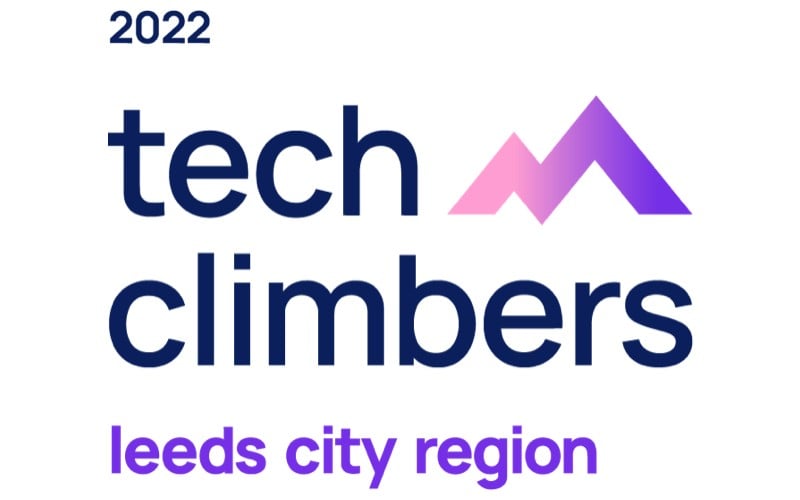 Answer Pay helps banks to grow payments using Request to Pay. Request to Pay is a digitised bill payment experience that makes payment initiation easier for billers and payers.
Citi Logik is a British technology company established to develop insights and predictive analytics derived from mobile network data (MND) in compliance with data privacy laws. 
CurveBlock is pioneering the shared economy within the real estate investment sector.  
Eventum Orthopaedics is a med-tech company which has developed an innovative device, providing real-time intraoperative data, allowing surgeons to make key decisions for better outcomes. 
Excelledia is a prominent business process improvement and performance management consulting firm that helps businesses become more efficient, productive and profitable. 
Glean's learning technology reduces waste by helping learners to get more value from working with spoken language and using note taking to transform information into knowledge.
Hyper was created to make decision intelligence accessible to retailers and brands. Hyper's mission is to enable unified, customer-led decisions, driven by affinity analytics & AI.
Iatro Partners' platforms help healthcare organisations kick start collaboration, remove barriers to communication and bring teams together. 
Little Journey supports children and their families before, during and after healthcare interactions, reducing anxiety and improving health outcomes.​ 
The Little Journey smartphone app delivers age-tailored, engaging and interactive content, accessible to families from the comfort and safety of their own home. 
Pentest People offer consultant-led penetration testing services to provide a thorough and independent examination of business's corporate infrastructure and systems. Allowing the team to identify software and configuration critical infrastructure security vulnerabilities. 
Optalysys are pioneering light-speed optical processors to boost the efficiency of existing systems and accelerate AI, quantum secure encryption and equation solving processes, from the Cloud to the Edge.
SatSense provide precise and up-to-date deformation monitoring services using data from satellite radar.
Slingshot Simulations deliver insights from cutting-edge data science. The technology enables users to rapidly integrate and visualise data sets in a spatial context, analyse these data holistically and simulate scenarios to predict outcomes.
Solutionpath's technology codifies engagement proxies by turning educationally purposeful events into an easy to interpret, non-bias engagement score. 
Solutionpath's mission is to develop solutions to help every student realise their full potential and empower their institutions to deliver great individualised learning. 
The Data Shed creates simple, innovative tools to solve the data problems of businesses all around the world.   
Tred was created to help people understand the real impact their choices have on the planet. The UK's first green debit card which helps customers track their carbon footprint and plant trees as they spend with Tred.
The TruNarrative platform helps its clients to verify, transact with and monitor their customers, clients and suppliers to reduce risk and financial crime. 
Vapour are cloud technology leaders with a problem-solving toolkit that unlocks growth, drives change, fuels innovation, boosts productivity and removes workplace headaches. 
Vet-Ai is developing ground-breaking technology to make pet care more accessible and affordable for all pet owners around the world. Vet-Ai is the creator of Joii. Joii is an app that gives pet parents access to affordable, remote vet care.  
XR Games is an award-winning game development studio specialising in immersive AR and VR content.
---
Ones to Watch
ClearSky Medical Diagnostics specialises in medical devices for the diagnosis and monitoring of a range of other neurodegenerative conditions. The core technology behind ClearSky's devices is based on unique biologically-inspired computer algorithms. The result is a portfolio of non-invasive devices that provide a safe, quick and objective assessment of patients' symptoms. 
Crowded has two flagship products, CROSS and PORTAL that enable local authorities to monitor crowded behaviour and make better decisions faster in relation to place management, while introducing inclusion and awareness through public facing apps. 
JUST: Access is a social-enterprise legal-tech start-up on a mission to make justice more accessible to all. As a starting point, JUST: Access is looking to revolutionise the legal transcription sector by creating the first ever speech-to-text product for the legal sector, using the latest in voice technologies to create accessible legal data for lawyers and their clients.  
Prospect Intelligence uses cutting-edge AI and Machine Learning to build a real-time account-based B2B prospect universe pattern-matched in detail to a business's ICP, and made exclusively available to their organisation. 
Scaled Insights help health organizations improve patient compliance in adopting the recommendations of their healthcare providers by using Scaled Insights' AI solution. 
Seeai is a Medtech company that develops solutions to solve the shortage of radiologists. Seeai's first innovation, Fraxpert, supports healthcare professionals by detecting hard-to-see fractures in the Accidents and Emergencies and Radiology departments.