The LCR Tech Climbers 2023 list, celebrating the growing stars of Liverpool City Region's digital sector, can be revealed. The third edition of the list showcases the top-performing technology-led businesses that make LCR one of the UK's most exciting tech destinations.
Judges considered nominations from businesses which demonstrate significant operations in LCR, are providing a unique tech solution to an existing problem and are creating disruption in their target sectors.
The 2023 list also includes the region's Ones to Watch – up-and-coming businesses that are active in the region and on course for great success in the future.
Run in association with BusinessCloud and Active Profile, LCR Tech Climbers 2023 was sponsored by Avison Young, BDO, Brabners and Marks & Clerk. Associate partners were Gather, Growth Platform, InnovateHer, LCR Connect, LYVA Labs, STFC Digital Cluster, Startup Grind, Tech Nation and Zut Media.
Businesses wishing to purchase a featured profile below – including top billing, a logo, description of more than 50 words, link to a full company page of 500+ words, contact details, website links and 12 months of content promotion on the BusinessCloud Publishing network – can email the editor Jonathan Symcox here.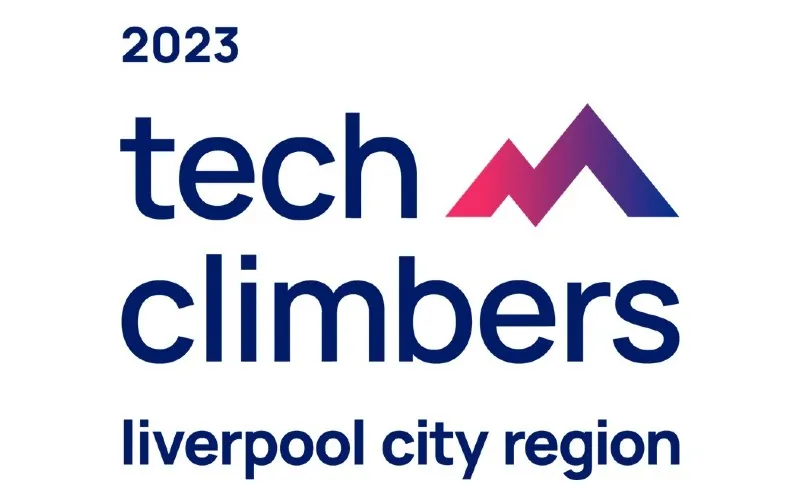 Betmate is described as the new home of social gaming, offering people-vs-people sports games.
Cuts through the mountains of data to focus on the information that matters for businesses.
Virtual simulation and games development experts that use emerging technologies to solve real world problems.
Impact investing platform that allows people to invest while having a positive environmental impact.
Group of problem solvers, creators and change makers who can turn a concept into a reality.
Changing how travel companies use digital technologies to engage with their customers.
Secure document management contract automation company.
Specialists in interactive retail solutions with customers including McDonald's and JD Sports.
Partners with organisations and individuals throughout the value chain to achieve work that enhances quality of life, free from exploitation.
Social fitness app for work and play, powered by teams, gamification and professional athletes.
Develops holistically improved fermentation technology and processes to deliver massive economic improvements.
Designer and manufacturer of surgical training technologies.
IoT solution provider helping businesses to convert their digital ideas into a profitable reality.
Advise on the smarter use of Geospatial data, technology and the digital transformation of field operations.
Combines gaming with sports and broadcast to generate new experiences and business models.
Transforms how medical imaging is delivered in healthcare through the use of super-human AI.
Global leader in providing access to trusted digital health technologies, having reviewed more digital health products than anyone in the world.
The PIN solution tracks waste containers and vehicles in real time.
Enables customers to measure their campaigns in the same way they'd evaluate their business: by the amount of revenue generated.
Creative production house providing high quality art outsourcing for the video game industry.
Uses tech to support a fairer future for teachers, teaching assistants, cover supervisors and schools.
Helps businesses create their own software with a visual drag-and-drop build builder without the need for coding experience.
Business management consultant behind performance management tool.
DCYPHER produces custom-made make-up using artificial intelligence.
On a mission to make vet expertise more affordable.
---
Ones to Watch
Sci-Tech Daresbury-based scientists and regulatory experts who collaborate with businesses to develop and validate molecular diagnostics.
Decently is on a mission to revolutionise the way clinicians care for patients with challenging behaviour via AI-driven platform Melo.
Halton-based Daresbury Proteins produces proteins used in academic and industrial research.
On a mission to improve lives through creating innovative, digital products.
Develops next-gen medical devices to guide surgeons during orthopaedic surgeries without radiation.
Growing disruptive data insight technology and the Squished fashion retail app.
Start-up fertility business based at Sci-Tech Daresbury.
Created to help employers support pregnant employees and parents in the workplace.
Makes advanced quantum dot materials used in infrared imaging and sensing applications.
Established in 2019, Videosign provides secure document signing for businesses.