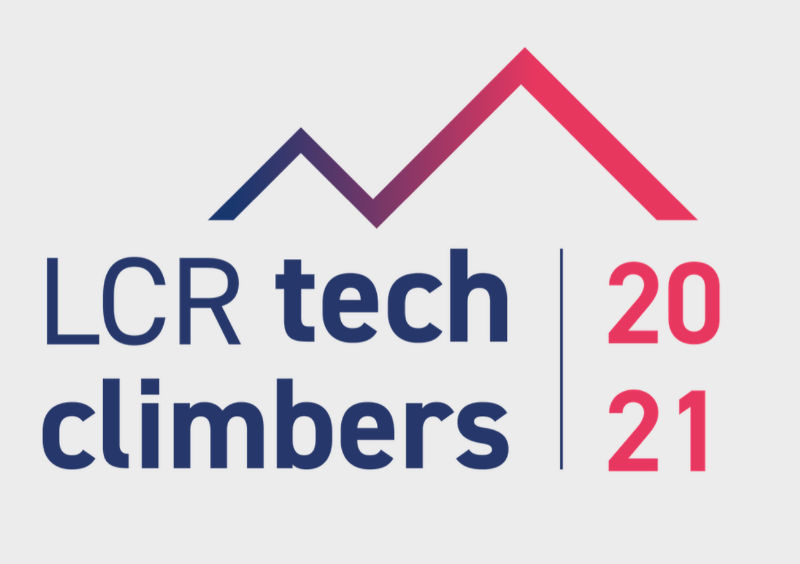 The LCR Tech Climbers 2021 list, celebrating the growing stars of Liverpool City Region's digital sector, can be revealed. The second edition of the list showcases the top-performing technology-led businesses that make LCR one of the UK's most exciting tech destinations.
Judges considered nominations from businesses which demonstrate significant operations in LCR and are providing a unique tech solution to an existing problem and are creating disruption in their target sectors.
The 2021 list also includes the region's Ones to Watch – up-and-coming businesses that are active in the region and on course for great success in the future.
Run in association with BusinessCloud, the partners for LCR Tech Climbers 2021 are Growth Platform, Brabners; MSIF; Invest Liverpool; ZUT Media; and Gather.
3D Life Prints
3D Life Prints provides an affordable and efficient way for hospitals to access 3D technologies through the provision of a service package of hardware, software, and staffing. Having been established for around six years, the company boasts impressive projected growth for the next financial year, and is currently looking to open a further eight new hubs both in the UK and in Europe.
AskEddi​
Previously on the Tech Climbers 'Ones to Watch' list in 2019, AskEddi has demonstrated significant growth in the last 18 months. It is a whole school improvement platform for school leaders, teachers, data managers and attendance managers. It helps schools to use their data to improve performance, create impact and let children learn.  The school data can contribute to widescale improvements on a local and national level to improve attendance and assessment as a whole. 
Blinx Solutions​
The Blinx applications help businesses achieve end-to-end visibility, in order to drive tangible optimisation outcomes. Blinx also solves the technical integration challenges businesses typically face. In addition, it also has a services arm supporting organistations with digital transformation and is currently expanding into the NHS which will be a major growth area for the business. 
CGA Simulation
CGA develops smart city resilience models and digital twin, pattern of life simulations that test the safety of autonomous vehicle technology, validating the technology against a panoply of hazards and scenarios. This exciting robust, dynamic and complex technology allows the company to predict transport and smart city models with data that doesn't yet exist – they have even modelled COVID-19 spread around a UK city. 
CNC Robotics​
This company provides integrated robotics solutions to businesses in order to streamline production processes, increase productivity, and improve overall business performance. CNC Robotics has a sizeable opportunity with the global composites market size projected to grow from USD 74.0 billion in 2020 to USD 112.8 billion by 2025. In addition, there's also an increasing demand for robotics in manufacturing to reduce costs and improve quality – particularly given the recent EU Exit and a burgeoning post-COVID global market. As a result, the company is expecting to bring in new talent in the next 12 months. 
Collabco​
An established tech company in Liverpool City Region and a Tech Climber in 2019, Collabco build customisable dashboards that collect, display and push information from disparate IT systems. The company has high ambitions and is expanding globally with sites in New Zealand and the Netherlands, and new sites in the US. It's an exciting time for this company which has seen an increase in demand for its technology during the pandemic and is becoming a significant force in Europe. 
Cybertill​
Another returning Tech Climber, Cybertill is a complete retail management platform, capable of handling all retail needs. It uses real-time data reporting to minimise errors and can provide key insights for accounting, budgeting and forecasting. The business has shown resilience during the pandemic and its anticipating hiring new talent in the next year to keep on track with its ambitious business plans. 
E-sign​
E-Sign is a cost-effective solution to significantly speed up the process of collecting verified signatures on key documents, such as contracts, agreements and policy documents. The company works across a number of sectors and has seen significant growth this past year in terms of new customers due to many organisations fast-tracking digital transformation projects. In addition, the continuous advancement of technology proposes a growth opportunity for E-sign to be able to further integrate and connect to other software applications. 
Evoke Creative​
Wirral-based Evoke Creative has made headlines this year for delivering a ground-breaking digital marketing solution for JD's flagship store in Times Square New York. The company strategically works across a number of sectors looking for ways to diversify and expand into new markets. It continues to use new and innovative technology to drive and improve customer experience. Its exciting business ventures mean that the company is looking to attract new talent in the next 12 months to continue to expanding its digital offering. 
Fifty Eight​
Fifty Eight provides 'Just Good Work' a free mobile platform, which gives job seekers and workers critical information and advice to protect them from deception, debt and exploitation throughout recruitment and into work. Initially using grass-roots distribution, and trusted networks such as places of worship and community groups, the platform is now being trialled with some of the largest online retailers such as ASOS and Very, both of which will pilot the platform with a small selection of their supplier factories and major recruiters. 
Hi-impact consultancy
Hi-impact Consultancy embeds technology into the curriculum of scores of education providers locally, nationally, and internationally. During the pandemic the high-impact team continued to support teachers and schools by helping teachers navigate the new world of remote learning. The company's expanding technical offering is able to be adopted in the UK and overseas bringing a new annual and recurring revenue to the business. It continues to prove its dedication to its 'tech for good' credentials and ensures that it's offering is being improved and developed to meet the needs of customers. 
Immersive Interactive​
Immersive Interactive is a global leader in immersive spaces and continues to show its enthusiasm to grow and expand its offering. Recognising key growth opportunities, Immersive is working with Merseycare NHS Trust & Northumbria University as well as with Manchester Metropolitan University on a major Parkinsons & Dementia programme. The business is established in 18 countries across the world with a strong group of resellers who share the same passion for the product and technology. 
Liverpool Chirochem
Featured on the list of LCR Tech Climbers in 2019, Liverpool Chirochem secures another place on 2021's list with its innovative health technology which accelerates the discovery and development of new pharmaceutical drugs. Projecting strong revenue growth in the next 12 months, the business is also expanding its customer base in the US, EU and Asia. 
Medallia LivingLens​
2020 was a great year for LivingLens following its acquisition by experience management company, Medallia. The company has gone from strength to strength, diversifying and expanding its tech offering and improving customer experience off the back of the acquisition. Its platform has seen tremendous uptake during 2020 as organisations shifted to digital and video-first experiences with customers and target audiences.   
MGISS​
MGISS deliver a full range of geospatial solutions and services which support in underpinning resilient infrastructure and clean growth. It uses space technology, data and AI to solve global challenges such as water supply interruptions and pollution incidents. The pandemic has highlighted infrastructure organisations as critical businesses, showcasing a window of opportunity for MGISS to accelerate digital transformation and delivery of remote services. 
MSite​
An ambitious company looking to explore international markets, MSite are digitalising workforce management and driving a new standard of safety and productivity on construction sites. The business showed a keen ability to pivot during the pandemic by delivering their Workforce App which provides contact free biometric site access & sign-in, social distancing reports, site contact tracing and direct-to-worker notifications. The company is also looking to expand into new construction verticals. 
ORCHA
ORCHA is a digital health management platform which looks to encourage the uptake and adoption of good digital health products. The company, which has played a huge role in supporting health companies during the pandemic, is also supporting the NHS in 50% of its regions. With exceptional revenue targets for 2021, ORCHA is looking to replicate its success internationally and employ new talent to help it do that. 
Parentapps​
Parentapps' technology has been critical for schools during the pandemic. Their technology consolidates all school communications with teachers to allow for one gateway of two-way communication with parents. The company has ambitious growth plans and is looking to expand its tech offering to meet the feedback of parents and schools. 
Premier EPOS​
A new company to this year's Tech Climbers list, Premier EPOS provides a streamlined retail management software. With huge growth opportunities both in the UK and internationally, Premier EPOS has been able to use the past year to help identify the business's main USPs and leverage those to exceed its revenue targets. 
Ruler Analytics
Ruler Analytics provides Multi-Channel Marketing Attribution software to help businesses see real insight and return on investment. Ruler Analytics is on track for key revenue growth this financial year and is looking to bring in new talent to help make this happen. With a global market worth $3.6bn, there are great growth opportunities for the business in the future. 
Sky Medical Technology​
Providing bioelectronic medicine and devices for clinicians who treat vascular related conditions, Sky Medical Technology has identified 25 different therapy areas that demonstrate market opportunity. A business with a keen eye for growth and a clear plan on how to exceed its revenue targets, Sky Medical Technology could be the frontrunner for spearheading the MedTech revolution in the near future.   
SupplyWell​
Moving from 'Ones to Watch' in 2019, to being listed on the main Tech Climbers list this year, SupplyWell have been able to identify clear strategies of acquisition to allow for further success. The business has used the pandemic to think strategically about how the business can not only be sustainable, but successful. 
Sysgroup​
Sysgroup, providers of technology 'SysCloud' is a suite of UK-based private and shared cloud infrastructure and platform services. There has been an increasing interest from organisations to use Sysgroup's software to use technology solutions focusing on cloud, mobile working and collaboration. The business's ambitious revenue targets will also require the uptake of new talent, providing a great opportunity for job seekers in Liverpool City Region. 
Tickr
An exciting FinTech company that has made the Tech Climbers list again for 2021, Tickr uses open banking technology to help people save, invest and spend in a more impactful way. By expanding its offering to looking at how users can link their financial life to the social and environmental impact ​they have, Tickr has been able to expand its user base, team and exponentially grow its revenue. 
vTime
Using immersive technology to transform how brands and companies engage with each other, vTime's product shows clear potential with worldwide spending on augmented reality and virtual reality – set to reach a staggering $72.8bn in 2024. The company has shown clear resilience during the pandemic and looks to emerge even stronger with a view to bringing in new talent to meet is ambitious future revenue targets. 
---
Ones to Watch
A|2|O Technology Group​
Uses technologies to develop and remove the barriers to the increased adoption of advanced materials for carbon emissions reduction. In doing this it supports organisations with increased operational efficiency and reliability. The company sees huge growth potential in the supply of advanced material components for the LCR automotive sector. An increased awareness of the adoption of green technologies in 2020 has proved to have positive impacts for the company. 
Agent Academy LEAP​
The LEAP platform, created by Agent Academy, is an online learning portal designed by industry leaders to help users develop the skills needed for a successful career in marketing. Having recently launched the BETA version of the platform, LEAP has seen great uptake during the pandemic and its revenue is set to grow in the next year. The company is also preparing for an intake of new talent in the next year to support its ambitious growth targets.  
Chasing the Stigma
The Hub of Hope, created by Chasing the Stigma, is an online platform which consolidates mental health resources. It creates clearer pathways to access mental health support and aims to fundamentally change the way people engage with mental health providers. The business saw an increase in users during the pandemic with more people in demand for its services. With a clear growth plan the business aims to take on new talent in the next 12 months. 
CiiVSOFT​
CiiVSOFT, headquartered at Sci-Tech Daresbury, is a human resource and talent acquisition software company that works alongside its customers to identify and solve their hiring issues. By creating a number of different solutions to reduce the manual time spent looking at CVs, CiiVSOFT's platform streamlines processes, assisting with efficient recruitment and connecting the right employers to candidates. Despite the Pandemic it grew throughout 2020, securing new major customer contracts and building on the existing relationships it has in place.  
Damibu
Damibu is a Liverpool-based digital technology studio dedicated to undertaking projects that provide a significant social value. It works with big organisations like NHS Clinical Commissioning Groups, Local Authorities and Universities, cultural institutions such as National Museums Liverpool, third sector partners and companies to improve the way that information is published, shared and validated. In 2020 it used funding to fast-tack its service development and encouraged existing clients to fast-track their deployment. 
DATP​
DATP provides real time descriptive analytics under a GDPR compliant platform allowing businesses to profile insights, target customers and simplify all data sources under one user friendly platform.  
Defproc
Defproc specialises in proof of concept, prototypes and small run production. It provides a service that helps small and large companies realise their innovations. This service allows companies to innovate without needing to employ their own innovation teams. Defproc sees its future in green energy having recently taken on a project in the sector. 
DriverNet
DriverNet provides a mobile operative smartphone app and central online hub to connect transport providers and their customers. It does this by taking paper-based systems and channelling them through their app to provide navigation and reporting channels, resulting in consolidated space for all travel information. The pandemic has enabled the company to explore other uses for its technology – one recent example being its use by St Helen's council's security services team. 
Hopsy​
Provides B2B, SaaS technology solutions around operations and compliance management. Using technology, Hopsy aims to replace paper processes. The business plans to grow significantly over the next few years as the need for better compliance is needed throughout the business world as a result of the global pandemic. It aims to deliver similar products to new sectors such as care homes and construction, who all currently have a heavy dependency on paperwork and the need for high levels of compliance. 
IoT Horizon Limited​
This IoT company designed, MIDS (Material & Insulation Detection System), a patent-pending innovation that ensures the correct insulation has been installed in Domestic, Commercial & Industrial Buildings. Once the sensors are in the insulation, a simple scan can determine what has been installed. MIDS, it is envisaged, will provide quality monitoring, insurer guarantees, material security, better safety, and design with an architectural specification.  
KRTS​
A business which helps individuals and organisations to manage the emotional impact of crisis, disruption and trauma. Addressing mental health issues using its solution businesses can improve diagnosis and treatment for their workforce; provide more timely and targeted referrals to specialist services; and improve the confidence and engagement of primary care providers. Recently it has increased its turnover by 25-30%. 
LYFE – (Sophron Health LTD)​
Lyfe is a platform that helps encourage healthier living through saving money on activities and products. It believes that a healthy lifestyle is not something that everyone can easily engage with. However, with its technology it aims to support individuals in making healthier choices.  It does this via sleek brand engagements linked to user education, the promotion of healthy choice discoverability services, as well as providing AI driven health suggestions and wellbeing monitoring.  
Make Thread​
Based in the Baltic Triangle, Make Thread is a digital platform that amalgamates ecommerce, social media and crowd curation together to create the first ever digital Sustainable Social Marketplace – aimed at conquering fashion's increasing carbon footprint. Creating hundreds of job opportunities nationally, it removes entry barriers for creatives to start their own business in a risk free environment, whilst creating a sustainable and fairer solution to fashion's current ecosystem – one that is inclusive and diverse. 
NeedleSmart​
NeedleSmart's DVS (Digital Vaccination System) digitalises the vaccination process with every detail being automatically recorded in the Cloud. DVS is made up of four elements that combine to produce a seamless, secure system for digitalising vaccination data. In addition, it aims to boost health worker wellbeing by providing a solution which reduces needle stick injuries. Its technology has the potential to aid mass vaccination programmes by centralising data and providing a safe, simple and secure system for vaccinations.   
Pin IoT​
Working with the waste collection sector, PIN IoT's solution enables the industry to transition to a digital view of operations whereby containers and vehicles are tracked in real time using low power wireless and sensor technology. Data is presented to customers via proprietary software designed specifically for the industry to increase revenue, reduce operating costs, improve customer service, materially reduce Co2 emissions and replace human contact with automated, digital technology.  
Quantum Science Ltd​
An award-winning company with expert knowledge in advanced materials. It has a strong portfolio of intellectual property specifically around developing innovations to transform image sensors. Its mission is to make the lives of millions better through the power of material innovation. From innovations in image sensors to faster point of care tests for diseases, it believes it can make processes more efficient, cost effective and support the next generation of technologies in the industry.  
Safe Steps​
Safe Steps is a falls prevention app designed to reduce the number of falls in care homes, hospitals and out in the community. Our digital risk assessment tool eradicates the need for disparate paper trails through care homes, freeing up care workers time to focus on residents' other needs and enhance human interaction. Since its implementation, Safe Steps has helped reduce the number of falls occurring by 28% and helped reduce ambulance callouts by 20%. 
Skyhook Games
A creative production house specialising in video game art. It was founded as an art outsourcing studio helping customers hit tight production deadlines, address capacity issues within their teams, and address quality issues. It also partners with a long-standing customer to produce DLC/Downloadable Content for their market leading products on digital stores which are sold globally. Despite the current pandemic it has recently invested in a layer of production management talent to look after existing clients, to manage its IP, and to create capacity to exploit new opportunities.  
rTRIIBE​
Working in the education sector, rTRIIBE matches temporary staff to educational establishments via its online platform incorporating AI and machine learning. It currently has a vast presence among vertical sectors including secondary schools and special needs schools. It is aiming to promote rTriibe to primary schools and alternative provisions which have high staff turnover in the near future. 
WM Technologies Ltd​
Launched in 2020 and developed by two property development specialists, the company's BreezeMove platform digitalises the property buying and selling process. The platform is not only designed to speed up processes but give buyers and sellers complete transparency on transactions. Its mission is to reduce the number of property deals that 'fall through' in the UK.