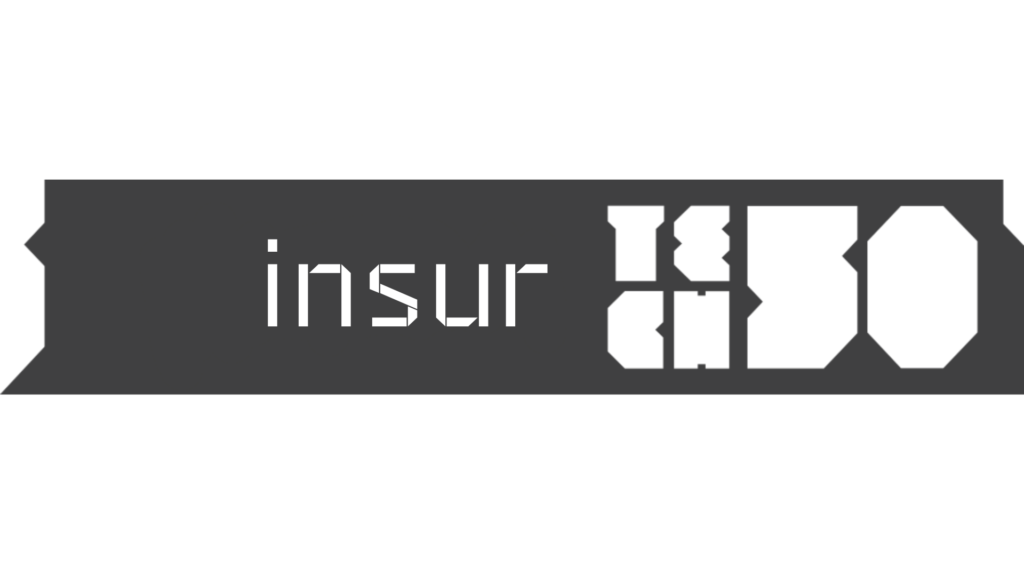 It's time to help decide BusinessCloud's inaugural InsurTech 50 ranking.
The new annual ranking celebrates the UK's most innovative startups, scaleups and established firms creating original technology for the insurance industry.
We have shortlisted 73 firms for potential inclusion. The final InsurTech 50 ranking will be determined by a combination of reader votes and selections from an independent judging panel.
You can cast your vote until 23:59 on Sunday 3rd October. Browse the shortlist below and vote for the company you believe to be the most innovative.
The final InsurTech 50 ranking will be published online on Monday 25th October. Subscribe to our daily email tech innovation newsletter via the dropdown below when you vote to be among the first to see the results.
Alongside the InsurTech 50, we are running RegTech 50 (vote here) and FinTech 50 (vote here) rankings.
Your vote
Voting has now ended
InsurTech 50 shortlist
| Company | HQ | Region | Description |
| --- | --- | --- | --- |
| AkinovA | City of London | London | Electronic marketplace for transfer and trading of insurance risks |
| Albany Group | City of London | London | Risk and intelligence software for insurance industry |
| Anansi | Barnet | London | Automated insurance for global businesses |
| Anorak | Camden | London | Fully automated insurance advice platform |
| Artificial | City of London | London | Digitising the quote, bind and issue process for commercial insurers |
| Automated Insurance Solutions | Norwich | East of England | Automated liability assessment and modular claims management |
| Aventus | City of London | London | Enables insurers to create and launch products at speed |
| Bluesona | Downpatrick | Northern Ireland | Telematics solution for insurers to deter distracted driving |
| Bought By Many | Camden | London | Helps people find insurance for the things they care about most |
| Broker Insights | Dundee | Scotland | InsurTech connecting local independent brokers and insurers |
| By Miles | Hammersmith and Fulham | London | Vehicle insurance based on how much they are driven |
| Caseblocks | Glasgow | Scotland | Claims automation platform |
| CDL Group | Stockport | North West | Insurance software house |
| Claim Technology | Westminster | London | API access to InsurTech providers |
| CoinCover | Cardiff | Wales | Cryptocurrency protection firm |
| Collision Management Systems | Milton Keynes | South East | Data analysis for management of fleet, insurance and remote worker incidents |
| Concirrus | Southwark | London | Enables marine and motor insurers to manage risks in real time |
| Cover.Net | Coleraine | Northern Ireland | Software to handle sales, accounts and claims handling |
| Ctrlio | Hackney | London | AI-driven point-of-quote services for motor insurance |
| Cuvva | Hackney | London | Flexible car insurance app |
| Cytora | Islington | London | AI-powered solution for commercial insurance underwriting |
| DeadHappy | Leicester | Midlands | Digital pay-as-you-go life insurance provider |
| Digital Fineprint | Camden | London | Data-sourcing platform providing insurers with granular insights on SMEs |
| Dinghy | City of London | London | App-first flexible business insurance for self-employed and freelancers |
| Durell | Taunton | South West | CRM software for insurance and financial services |
| Envelop Risk | City of London | London | Data-driven cyber underwriting |
| FISC | Sheffield | Yorks & Humber | Motor industry finance and insurance software provider |
| Flock | City of London | London | Connected and autonomous vehicle insurance for motor fleets and commercial drones |
| FloodFlash | Tower Hamlets | London | Tech-enabled flood insurance provider |
| Hiro | Harrow | London | Helps users adopt smart tech to lower price of insurance |
| Honcho | Durham | North East | Reverse insurance auction site where insurers bid for your custom |
| Hood Group | Southend-on-Sea | East of England | Data and technology-driven insurance specialist |
| House of Insurtech | City of London | London | Behind Insurforce cloud platform for insurance rating and underwriting |
| Humn | Hammersmith & Fulham | London | Data-driven risk platform providing contextual assessment of driver performance |
| Instanda | Tower Hamlets | London | SaaS solution allowing insurers to build products |
| Insure Apps | Dundee | Scotland | Report claims in minutes through photos, GPS and voice-to-text tech |
| Insurwave | Southwark | London | Connects data between risk owners, brokers, insurers and reinsurers |
| Kasko | Westminster | London | Allows businesses to create insurance products and fold them into their own digital channels |
| Laka | Tower Hamlets | London | Bike insurance that works around a community of users |
| Loadsure | City of London | London | Analytics-based cloud solution for spot freight market |
| Marmalade | Peterborough | East of England | Telematics-driven insurance provider for young people |
| Marshmallow | Islington | London | Serves cheaper insurance to immigrants, expats and nomads |
| Nimbla | Tower Hamlets | London | Insurance platform protecting SMEs against insolvent customers |
| Oasis | Southwark | London | Non-profit open-source catastrophe modelling platform |
| OneClickCover | Reading | South East | Data-driven home insurance platform |
| Open GI | Worcester | Midlands | Advanced insurance software |
| Oseven Telematics | Barnet | London | Customer-centric telematics platform |
| Paper Insurance | City of London | London | SaaS underwriting platform for agents and insurance companies |
| Phinsys | City of London | London | Finance and accounting solutions for insurance sector |
| Pikl | Norwich | East of England | Sharing economy insurance firm |
| PremFina | Westminster | London | Finance software for insurance brokers |
| Previsco | Loughborough | Midlands | Real-time street-level flood warnings |
| Qlaims | City of London | London | Software for the reporting and tracking of claims and evaluations |
| Qumata | Islington | London | Data-driven health assessment to inform life and health insurance underwriting |
| Quotall | City of London | London | SaaS software for insurance distributors to e-trade through multiple channels |
| RightIndem | Nottingham | Midlands | Digital insurance claims |
| Ripe Thinking | Manchester | North West | Niche insurance powered by real-time analytics |
| Sequel | City of London | London | Insurance and reinsurance software |
| Sherpa | Westminster | London | Allows people to see their risk across life events |
| Sprout.ai | Islington | London | Contextual AI, including natural language processing, for insurance claims |
| Supercede | Telford | Midlands | Data-centric, global trading platform for reinsurance sector |
| Superscript | Southwark | London | Subscription-based insurance cover for all types of risk |
| Tapoly | Southwark | London | SaaS on-demand insurance products |
| ThingCo | Newcastle | North East | Vehicle telematics for insurance industry |
| tigerlab | Islington | London | Cloud APIs allowing insurers and MGAs to launch products |
| Tractable | Islington | London | Automates damage assessment in insurance |
| UInsure | Manchester | North West | Cloud-based insurance technology for advisers |
| Urban Jungle | Lambeth | London | Uses AI to detect fraud and increase access to insurance |
| Verius Risk Solutions | Altrincham | North West | Database-based risk solution for insurance and financial services markets |
| Worry+Peace | High Wycombe | South East | Reviews-led marketplace for insurance |
| Wrisk | City of London | London | Customisable platform for building mobile-first insurance experiences |
| YuLife | Islington | London | Life insurance with focus on wellbeing and healthy living |
| Zego | Hackney | London | Provides insurance to gig economy workers |