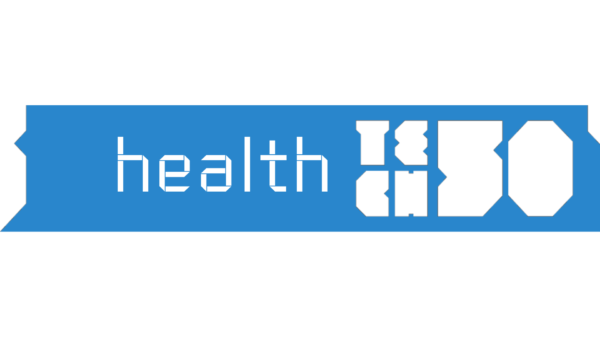 It's time to help decide BusinessCloud's inaugural HealthTech 50 ranking.
The new annual ranking celebrates the UK's most innovative startups, scaleups and established firms creating technology for personal and preventative healthcare, as well as GP practice management and messaging platforms.
It is running alongside the inaugural MedTech 50, which is focused on businesses helping to diagnose and treat conditions, such as biotechnology companies. You can access the MedTech 50 voting page here.
We have shortlisted around 90 firms for potential inclusion. The final HealthTech 50 ranking will be determined by a combination of reader votes and selections from an expert judging panel (available here).
You can cast your vote until 23:59 on Sunday June 27th. Browse the shortlist below and vote for the company you believe to be the most innovative.
The final HealthTech 50 ranking will be published online on Monday 19th July. Subscribe to our daily email tech innovation newsletter via the dropdown below when you vote to be among the first to see the results.
Your vote
Voting has now closed
HealthTech 50 shortlist
| Company | HQ | Region | Description |
| --- | --- | --- | --- |
| AccuRx | Hackney | London | Text-messaging service that connects GPs with patients |
| ADI Health | Saltaire | Yorks & Humber | Digital health products including MyPathway communication software |
| Alertacall | Windermere | North West | Promotes daily contact for lonely people |
| Aquarate | Liverpool | North West | Smart mugs' to monitor patients' hydration |
| B-Secur | Belfast | Northern Ireland | Monitoring tech can identify individual from unique heartbeat |
| Baby2Body | Barnet | London | Pregnancy app provides personalised coaching in health and wellbeing |
| Birdie | Kensington and Chelsea | London | Homecare management solution |
| Boditrax | Nottingham | Midlands | Software and hardware for body composition |
| Bond Digital Health | Cardiff | Wales | Develops digital connectivity tools for life sciences and medical devices innovators |
| Breaking Free Group | Birmingham | Midlands | Digital health company specialising in addictive behaviours |
| C7 Health | Henley-In-Arden | Midlands | Software for the healthcare sector |
| Care Sourcer | Edinburgh | Scotland | Care comparison site |
| Careology | Camden | London | Data-driven platform supporting care of people with cancer |
| Cera Care | Lambeth | London | Finds and manages home care for elderly people |
| Clevermed | Edinburgh | Scotland | Patient data management systems |
| Clin-e-cal | Manchester | North West | Interactive game to help young children with their inhalers and spacers |
| Cognihealth | Edinburgh | Scotland | Behind CogniCare dementia digital companion for family carers |
| Cumulus Neuroscience | Belfast | Northern Ireland | Measures cognitive health at home via brainwave activity while playing mobile games |
| Dentally | Gillingham | South East | UK's leading cloud dental software |
| Dietary Assessment Ltd | Leeds | Yorks & Humber | Nutritional analysis software for research and healthcare |
| DigiBete | Leeds | Yorks & Humber | Video platform resource for type 1 diabetes |
| Doc Abode | Bradford | Yorks & Humber | Workforce software for healthcare sector |
| Doctify | Camden | London | Doctor and dentist comparison app |
| Doctor Care Anywhere | City of London | London | Telemedicine consultations |
| Doctorlink | Westminster | London | Platform to allow patients to book appointments and access medical advice |
| Dr Julian | Westminster | London | App connecting people with mental health problems with therapists |
| Edenbridge Healthcare | Wakefield | Yorks & Humber | Clinical management systems for GP practices |
| Elder | Islington | London | Online-based home care for the elderly |
| Elemental | Derry | Northern Ireland | Digital social prescribing platform |
| Elvie | Camden | London | Smart tech for female care |
| EMIS Health | Leeds | Yorks & Humber | Electronic patient record systems and software |
| Equivital | Cambridge | East of England | Professional wearable tech products |
| Eva Health Technologies | Westminster | London | Behind eVacc point-of-care vaccination solution |
| ExSeed | Islington | London | Male fertility test which provides personalised lifestyle programme |
| Eyoto | Birmingham | Midlands | Tackling problems facing the optical industry |
| Feebris | Islington | London | Wearable tech to identify conditions before they escalate |
| Feedback Medical | Cambridge | East of England | Bleepa platform for sharing and discussing clinical-grade images on mobile devices |
| Femeda | Hounslow | London | Tech devices to combat female urinary incontinence |
| Fertility Focus | Warwick | Midlands | Device and app that enables users to predict fertility |
| Fika | Tower Hamlets | London | Emotional fitness app used by UK universities |
| Forth | Chepstow | Wales | Finger-prick blood test kits for the home |
| Healthera | Cambridge | East of England | App that connects patients to pharmacies and GPs |
| hero | Leeds | Yorks & Humber | Supports employee wellbeing |
| Hometouch | Islington | London | Finds live-in carers and reviews care plans for dementia patients |
| IamYiam | Wandsworth | London | AI personal health platform, syd, based on genetic markers |
| Imosphere | Nottingham | Midlands | Transformational tools and technologies for health and social care |
| Induction Healthcare | City of London | London | Communications tools for complex healthcare environments |
| Intouch with Health | Cirencester | South West | Patient flow management software |
| Invatech Health | Bristol | South West | Medication management software for pharmacies and care homes |
| Kaido | Birmingham | Midlands | Employee wellbeing platform |
| Kinesis | Wetherby | Yorks & Humber | Connects GPs with local specialists to reduce unnecessary referrals |
| Lantum | Islington | London | Enables health workers to find locum shifts |
| Lilli | Woking | South East | AI monitoring tech helping people to live independently at home |
| Locate a Locum | Belfast | Northern Ireland | Connects pharmacists with employers |
| Malinko Software | Manchester | North West | Scheduling software for clinicians |
| Medic Creations | Newport | Wales | Behind communication solution Medic Bleep |
| Medicalchain | City of London | London | Blockchain for electronic health records |
| Medloop | Westminster | London | Practice and patient management tool |
| Medshr | Hammersmith and Fulham | London | Social media-style platform enabling healthcare professionals to discuss cases |
| Medstars | Birmingham | Midlands | Platform to find and book private healthcare |
| MeeTwo | Tower Hamlets | London | Mental health social media platform for teenagers |
| Moodbeam | Hull | Yorks & Humber | Wearable to monitor emotional wellbeing |
| MyCognition | Westminster | London | Tech platform to enhance mental health and cognitive fitness |
| Myway Digital Health | Dundee | Scotland | Behind 'My Diabetes My Way' platform |
| Nourished | Birmingham | Midlands | Personalised 3D-printed vitamin supplements |
| OnCare | City of London | London | Software to modernise home care for elderly |
| Open Medical | Ealing | London | Behind Pathpoint patient management software |
| ORCHA | Daresbury | North West | Health app evaluation and advisor organisation |
| Pando Health | Hackney | London | Secure messaging service for doctors and nurses |
| PCMIS | York | Yorks & Humber | Case management system for mental health services |
| People Matter Technology | Bournemouth | South West | Mental wellness tech app |
| Pharmacy2U | Leeds | Yorks & Humber | Online NHS prescription service |
| Priority Digital Health | Cambridge | East of England | Digital platforms for healthcare |
| Push Doctor | Manchester | North West | Telemedicine consultations |
| Salve Technologies | Tower Hamlets | London | App for patients undergoing IVF |
| Second Nature | Enfield | London | App that aims to tackle diabetes |
| Servelec Group | Sheffield | Yorks & Humber | Health and social care software |
| Service Robotics | Bristol | South West | Behind GenieConnect companion robot for older and vulnerable adults |
| Signum Health | Caerphilly | Wales | AI and cloud solutions for electronic diagnosis and treatment |
| Silverlink Software | Newcastle | North East | Patient admin systems |
| Simply Connect Solutions | Sheffield | Yorks & Humber | Digital platforms for healthcare |
| Spill | City of London | London | Mental health support for workplace |
| TenderTec | Cardiff | Wales | Sensing tech keeping loved ones safe and well |
| Thriva | Camden | London | Fingertip blood tests for different health conditions |
| TPP | Leeds | Yorks & Humber | Electronic medical record software for healthcare providers |
| Tunstall Healthcare | Whitley Bridge | Yorks & Humber | Connected devices and monitoring services for people in care |
| Unmind | Southwark | London | Mental health platform for the workplace |
| Visionable | City of London | London | Healthcare-focused video conferencing tool |
| Vitaccess | Oxford | South East | Digital platform for healthcare research |
| Zava | Islington | London | Discreet prescription medication service |
| ZoomDoc | Islington | London | Telemedicine consultations |